The long-awaited Bangladesh Wedding Expo 2022 Begins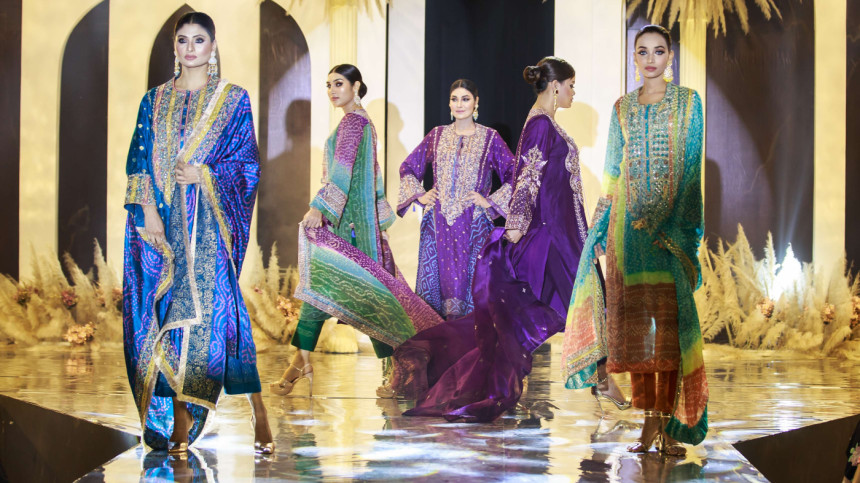 Focusing on the wedding season for winter, the 3-day event ICCB Presents Bangladesh Wedding Expo 2022 powered by BIO-XIN Cosmeceuticals has begun on 29 September and is set to run until 1 October. The event is taking place at the International Convention City Bashundhara (ICCB) Hall 3 and has multiple stalls and evening shows. The expo is targeted toward expanding the horizon of the wedding industry in Bangladesh. It offers brides-to-be quality and high-end goods starting from bridal wear, jewellery, skin care products, and a multitude of accessories sourced locally and globally.
The highlight of the first day was a fashion show, which included Selina Nusrat's Chantilly, Tanzia Tahsin's Naika of Dhaka, Sharmin Sultana's Aazmaras, Nuzhat Nawar's bridal wear, Nasrin Jahan Munmun's Moon's Boutique and Sarah Karim Couture. The fashion show was co-hosted by content creator Rakin Absar, and film stars Bidya Sinha Saha Mim and Nazifa Tushi were show stoppers in two exclusive lines by the designers.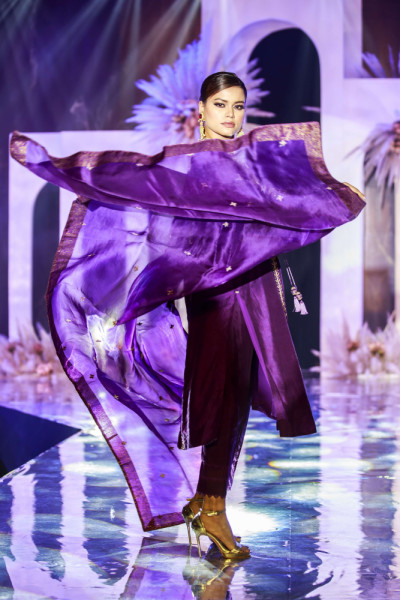 The variety of stalls at the event included clothing from Manome, Lamiz, Farhana's Style, Orni by Sadia Jaigirdar, Owlet, Faria Nur, and many more. The expo also houses multiple skincare and self-care stalls including Flawless Beauty and Jojo's Creation, and accessories from stores including AJ Jewelry, Dazzle by Sonia, and Meheran Jewelry. 
The businesses highlighted in the expo will bring something unique either by making niche and exclusive designs for their customer or by connecting customers in Bangladesh with well-known designers from different countries.
It is the ideal opportunity for businesses to focus on designs and patterns, and exclusive offers they are bringing this wedding season and further expand Bangladesh's wedding industry such that every bride can have her dream wedding.
This event is the perfect destination for anyone looking to shop for upcoming weddings and other festivities, with high-end brands, all under the same roof.