ShareTrip — the leading online travel agency
The push for digitalisation is becoming stronger with each passing day. Over-the-Internet services are cropping up, as brick and mortar stores are falling out of favour; consumers are becoming tech-literate and adjusting to the idea of ordering through the gadget they carry in their pockets instead of visiting a store. It is becoming the new normal, and many companies want to leverage that move.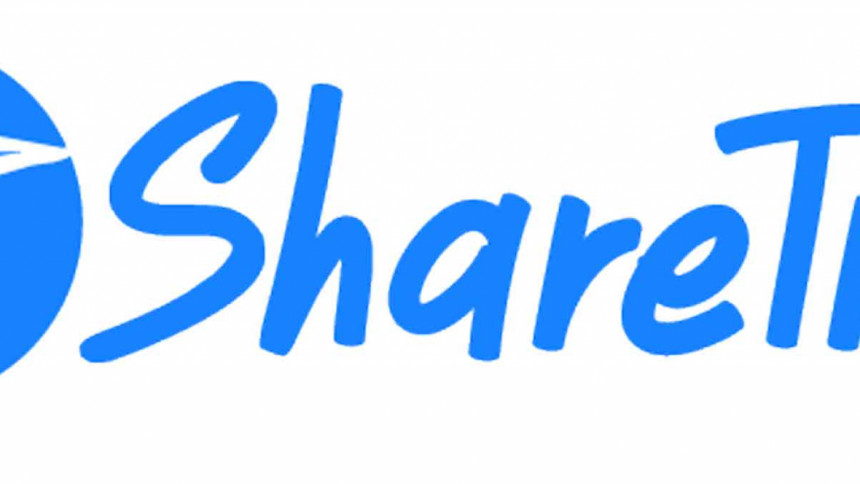 ShareTrip, the leading online travel agency (OTA), is changing the manner in which travel bookings are made in the country. ShareTrip is set to make monumental changes in the way people plan vacations in the coming years.
It started as Travel Booking BD in 2014. After a round of investment and subsequent rebranding, they introduced a state-of-the-art app and website with a complete end-to-end travel solution for a more complete experience for travellers. The app is intuitive and responsive, which makes sense because of the dedicated in-house tech team developing and advancing their products and services as an ongoing practice.
Kashef Rahman, Founder and CEO, said, "With the dream of a Digital Bangladesh, we hope to bring more people online by showcasing meaningful services provided by ShareTrip that enrich their lives."
Pre-COVID scenario
In the pre-COVID days, ShareTrip operated with over 115 employees, including a fully-fledged tech team to innovate their app (Android and iOS) and web-based users. Within a year of its launch, the app had managed to gain the trust of more than 250,000 users. More than 600,000 had joined their Facebook page, following the updates, offers, and travel trends.
ShareTrip uses the world's largest tour providers, hotel distributors and flight distribution systems to give its users incredible flexibility in choosing their vacations by bringing over 2.7 million hotels and flights to every country available at the palm of their hands. Their deep integration into the travel industry ensures a seamless and consistent travel experience for their customers and plenty of options to choose from.
"It has become more important than ever to communicate and educate the public on the new travel paradigms that will ensure the safety of everyone involved. At ShareTrip, we have built dedicated resources and technological advancements, which are quite rare in the industry, to execute such requirements efficiently and effectively," said Sadia Haque, Co-founder and CCO, ShareTrip, while highlighting their accomplishment so far.
One of the recent innovations from ShareTrip is the introduction of their B2B platform. In simple words, ShareTrip lets local travel agents use ShareTrip's inventory through this platform and sell travel services to their customer base. It truly is an exceptional example of using the Internet to empower people from various parts of the country.
The present time
The whole tourism industry has suffered incredible losses due to the pandemic. Many companies have shuttered in its wake, but ShareTrip has managed to weather the uncertain times. Despite the negative impacts on the tourism industry, ShareTrip leveraged a good hope of light from domestic travel and tourism in Bangladesh.
With technical innovations, ShareTrip is striving to provide better services and facilities to its B2B agents, which is an alternate source of revenue for all its partners. This benefits the agents and their customers. This strategic plan has helped many businesses stay afloat during these troubling times, while also raising the bar for convenience when it comes to travel within the country or abroad.
Since 1 June 2020, domestic airlines are operating over 15000 return flights per month with a very healthy above 85 percent cabin coverage. Biman Bangladesh is even introducing a new Sylhet-Cox's Bazar-Sylhet route from 12 November 2020. ShareTrip having close integration with the airlines, worked hand in hand, playing a key role in promoting domestic travel.
Now, air travel is safer than visiting a grocery store, shopping or dining out as per the International Air Transport Association (IATA), as only 44 cases of COVID positive were found among 1.2 billion passengers. People are confident enough to fly again, just waiting for visa applications to open.
Sohail Majid, CSO, said, "The boom in domestic travel is a ray of hope as we await the resumption of visas to all countries so the travel sector can return to normal"
Future ShareTrip plans
ShareTrip is excellent at assessing market trends and adapting accordingly. They have worked with industry leaders to bring tourism and aviation in Bangladesh back from the slump. It has set some lofty goals for themselves, but overcoming adversity seems to be second nature to them.
ShareTrip has big plans for the industry. Their B2B platform helped local agents to serve a larger range of customers using ShareTrip's vast inventory. They aim to increase convenience for the agents by incorporating mobile financial services in the platform.
They are about to bring a paradigm-shift that will aim to bring similar kinds of innovation for domestic hoteliers in the coming days, allowing them to easily manage their room inventory and publicise them for customers across the country and around the globe. ShareTrip hopes to raise the bar of hospitality across the board in the industry and across the country.