PariZee Makeover, a one-of-a-kind makeover studio, marks its place in Banani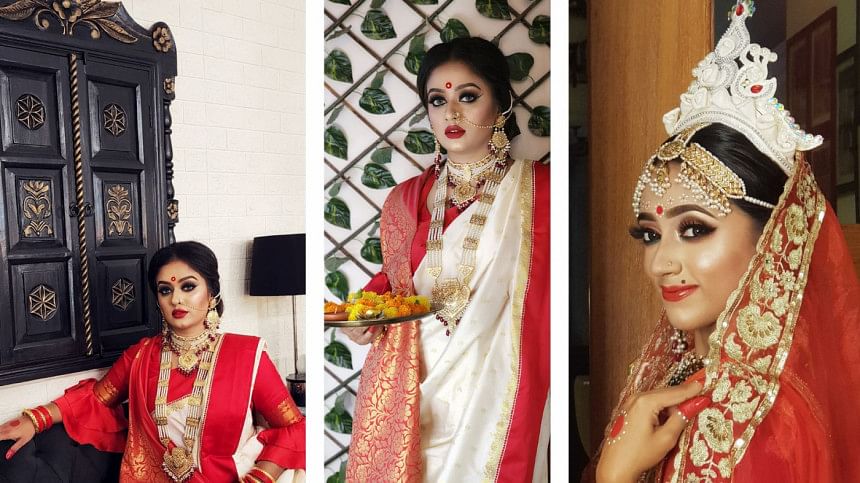 Initially starting in the month of February 2022, the owner, Zeenat Salim Poonam, shares her story on how the studio came to be. Discovering a market gap in the Banani area, Zeenat decided to put aside her pharmaceutical career in order to focus on what she found herself more passionate about — makeup. PariZee was essentially created around the concept of placing the needs and wants of clients at the very centre, putting forth a purely customer-oriented setting.
The name PariZee was derived from the words 'Pari' meaning fairy, and' Zee ', from her own name, Zeenat. Interestingly, Parizee itself has its own very appropriate definition, meaning "more attractive".
The neat and tidy studio offers an environment that radiates a sense of being at your own home. Welcoming and homely, Zeenat herself made sure to decorate the place with the utmost attention to details, including a swing adorned with green vines, a quaint little balcony with grass carpeting, a Victorian style chandelier, comfortable sofas, and an overall pleasing colour palette of warm and neutral tones to ensure the cosiest ambience a client could ask for.
Apart from the aesthetically pleasing setting worthy of adding to your Instagram, PariZee also offers makeup in the highest quality available, from makeup brushes to foundation, highlighter, or even lipstick. It makes sure that the skin, hair, and health of the client do not get compromised when going through with an appointment, which is unfortunately the case for many makeup studios running in the city.
Makeup application brushes are always kept sanitised to prevent cross infection. Standard health and hygiene are maintained throughout each appointment, and the working practices are designed to take the client's convenience and requirements into account.
PariZee is currently offering three attractive packages for clients. These include the Bridal Package, which ranges from Tk 10,000 to 15,000; the Semi Bridal Package which starts at Tk 10,000, and the Party Package, which ranges from Tk 2,500 to 5,000.
When asked about her plans with PariZee and where she aims to take it over time, Zeenat shares that, albeit her steps are merely beginning, PariZee may expand into taking more functionalities such as hair and nails, eventually turning itself into a full-fledged salon.
What it lacks in size and novelty, it more than makes up for in determination and passion. Whether it is a holud evening you are attending or your own akd, PariZee specialises in making each of their clients "feel like a princess on their big day," as said by Zeenat herself.