Berger's easy solutions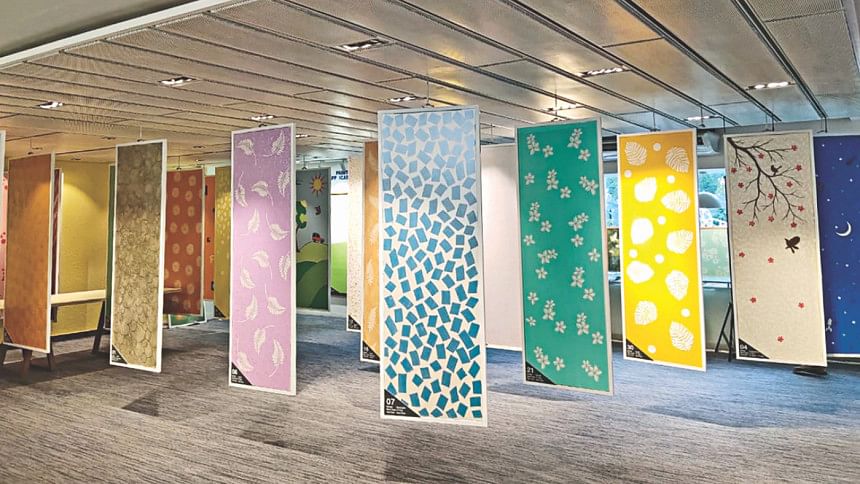 It's not every day that you want to paint your home. Be it a long overdue paint job or upgrading your abode in stylish hues, a good amount of planning and resources are needed to set things right. Yet, sometimes one thing or another goes off in such a way, it makes you wish you could somehow see how it all looks on the wall. That wish is now a reality with Berger Paints Bangladesh Ltd.
Berger has introduced virtual reality as a hands-on approach for clients to test out the final output, without going through the physical hassle. This comes as an essential addition to the already available app for Android devices, which allows users to check out the available shades being offered. Available at Berger's Experience Zone in the capitals' Gulshan, patrons can try on a VR headset and look through a virtual home and paint the various walls and ceilings in their desired colours. Not only that, the Experience Zone is tastefully utilitarian with actual painted samples on a variety of swatches. The texture and lighting effects can be felt first-hand, without relying on photos or any other references.
Since times and tastes are more app oriented, Berger is covering that front as well. Their app, available for Android devices, lets users try out colours on pre made wall designs plus allows users to calculate the amount of paint required and its cost, along with a number of nifty features. Of course, this is only the beginning as Berger is set for Mixed Reality augmentation within this year. While the VR is only limited to a pre-designed virtual home, with mixed reality, customers can set up their own home in the virtual space to see what works best for them.
You can visit the Experience Zone at Concord Baksh Tower, Unit 1A (First Floor), Plot# 11/A, Road# 48, CWN, Dhaka 1212.
For more information, visit https://www.bergerbd.com/ or www.facebook.com/bergerbd