All that swag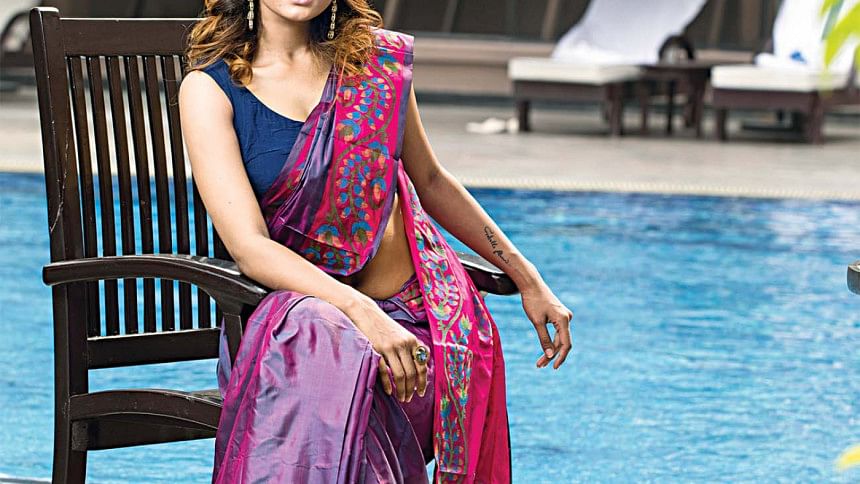 Eid, beyond doubt, is the best time for fashion peeps — you, I and everyone else in this part of the globe we call home. While one may flirt with the idea to throw out everything 'ethnic' and choose to tilt otherwise and rock, we suggest otherwise.
You may have never bothered to check the fashion lexicon, but the sari is still the most versatile garb a fashionista has at her disposal. Even in all its simplicity, can this purple beaut be any more swagalicious?
But before you give a hasty verdict — yea or nay — flip through the pages. By the time you have finished all eight, we assure that even the most cynic of minds shall nod in agreement to our claim. And that's a promise!
Model: Arpita

Wardrobe: Tangail Saree Kutir

Location: Pan Pacific Sonargaon Dhaka