Open letter to the bride's father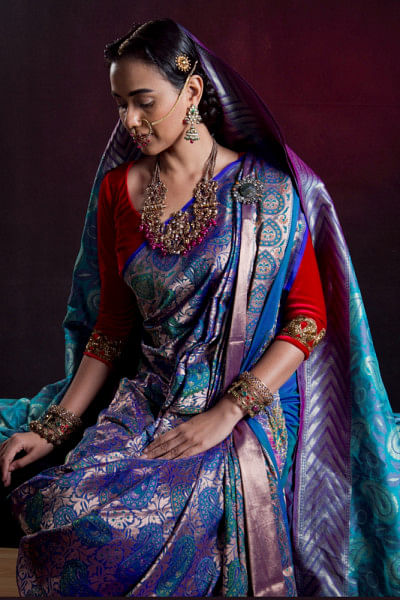 Dear fathers, whose daughters are three months to a year away from the BIG day --
THIS is not the time to panic, or question your role. You need to be the steady figure of cool-headedness when everyone everywhere may descend into utter chaos.
It is almost unfair to see weddings as the 'great mother-daughter bonding time' only, when the father has to do so much to keep things in gear. While not all fathers feel left out of the events, there are things the soon-to-be Father of the Bride can do as meaningful activities.
Get ready to be the bookkeeper. Finances often get mishandled during weddings, and with all decision changes plus last-minute mishaps, it is a given. Make a separate spreadsheet for each event, and one miscellaneous. Take down every expenditure made and keep track of cash transactions as they occur.
Make the day of the wedding, or the reception more than just a simple dine-in event for guests. Popcorn stands, cotton candy stalls, mini ice-cream bars, fuchka stalls, and of course some coffee or tea stalls to finish it off.
Small stalls are a great way to liven up the event, and makes it more interactive. Contact vendors early on and make sure they get to the event venue on time with enough resources.
Remember, your daughter will receive gifts at home, at her various events, and even after all the events end. Take responsibility that every gift has been taken with caution. If you are delegating this task on the day of the big event(s), make sure a fool-proof tagging method is applied to avoid any mishap.
A lot of things will require picking up, like getting invitation cards from the store, making final calls with vendors, and event management, sending and receiving cash through various methods and so much more. See to these little things as they get easily mishandled.
Accept the fact that your daughter will go with her own preference of outfit(s) and jewellery. But she will ask you what you think of them. Make the best of this opportunity and tell her what you like, in particular, of a certain outfit or jewellery, even if you do not exactly like the overall look, and be honest about the overall impact as well. It's about having a good time bonding over these little things.
Big weddings mean guests riding and flying in from all over. A good gesture is to provide accommodations, and transport for them. It does not have to be your own place, but booking hotels and microbuses can be super helpful. They have travelled far, so this little gesture is something they deserve.
As the father of the bride, make time to sit with the groom to discuss dressing details. It is most likely that you are paying for the grooms wedding attires, so it is always best to get his thoughts on it first, or better yet, take him shopping with you. This can help in building good rapport and confidence between you and your son-in-law.
It will, at times, get stressful for a bride while on stage with the flashes all around and loud guests. Accompany her during these times, even if her expression does not reveal that she is stressed. 
Oversee family portraits taken at the end of big events, and make sure it goes according to plan. Also, after everything has been done with, and the newly wedded couple is happily honeymooning, make sure to collect all the videos and photos from the photographers.
As your new set of tasks await, whether you are a first-time father of the bride, or an experienced one, this is a great time to meet your friends, celebrate graciously with your family, and wish your daughter and her future husband the best of journeys on their newest path of life.
To every father, the daughter's wedding is as important as anybody. Not everything will be done in a day. So, spread out your stress load. And do not forget to make some time for those cosy moments the whole family will cherish for the rest of their lives.
Photo: LS Archive/Sazzad Ibne Sayed