The mother's wedding checklist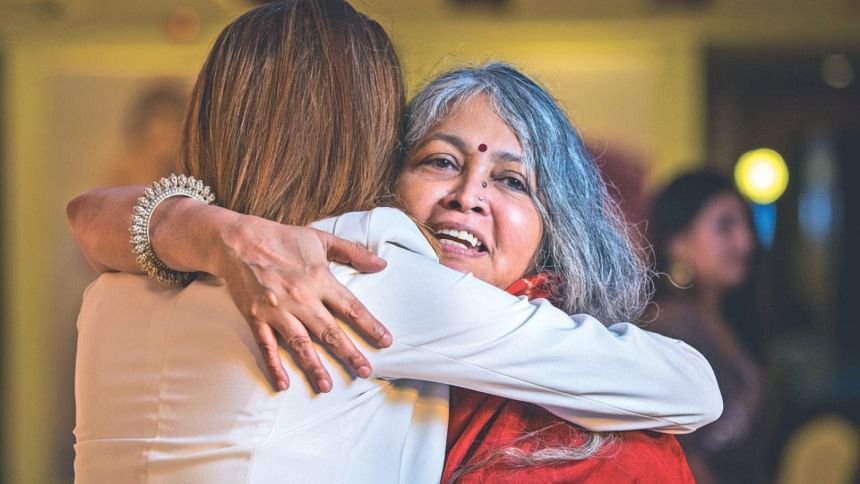 Mothers undoubtedly play a huge role in weddings, from giving that last nod of approval, to handpicking and perfecting every little detail. There is little they do not look over when it comes to their children's wedding.
THE GUEST LIST
Take a draft from the bride and groom and add in every family member or friend or neighbour they might have missed. You know certain families better than your daughter or son and families they might have missed. So make sure that you look it over before ordering cards.
DISTRIBUTING INVITES
In today's busy world, it is not always physically possible to visit every single person to hand over an invitation. For the not-so-close guests or those who are out of town/country, you can mail the invitations or opt for e-cards and save the trouble.
THE DRESS
Whether you are the mother of the bride or the groom, go wedding dress shopping with the bride. It is her big day, so she should be the one getting her choice of dress no matter who ends up paying.  If you have the responsibility of getting the bride's outfits for her big day, take time out to meet up with her and know what she wants. Do understand that generation gap is a thing and the best choice would be to leave it to her to make her own dress decisions.
GET MATCHING OUTFITS FOR ADDITIONAL CEREMONIES
Events like the holud ceremony, sangeet night, or mehndi night calls for lot of matching outfits for the guests and performers. Make a list of the number of people and get their dresses ahead of time so the person has enough time to tailor the dresses before the event.
LOOK OVER BRIDE'S APPOINTMENTS
The bride will have a tonne of appointments before her big day- Makeup appointments, hair dressers, spa days, and much more. Help her keep track of all of these and have backups for all in case something was to go awry.
MENU TASTINGS
If possible, try to get a taste of the food you will be serving the guests. Accompany your daughter or son to these tastings so you can speak for what might suit the taste buds of senior guests.
ARRANGE A MEETING WITH THE IN-LAWS.
Before kick-starting the event planning, and after it is all done, sit with the in-laws twice to see if you agree on all details to avoid troubles later on.
DALA DECORATING
Without a doubt 'dalas' are a big part of the weddings now. If you have a theme going, ask the decorators to customise 'dalas' for the purpose. Delegate the work to the children in the family and watch over what goes in which 'dala' to prevent mess-ups.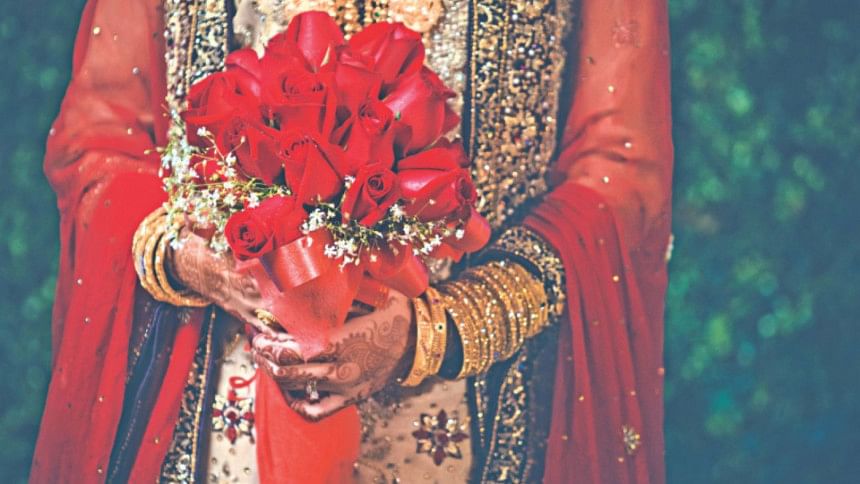 A LIVELY HOLUD WELCOMING
Make it your duty to watch over this part. Handpick all the items yourself, from the flowers to be handed out, to the sweets to be placed. New ideas can also be incorporated, like handing goodie bags with all the gifts inside it which makes it easier for the guests to carry.
Keep a different set of gifts and bags for the children as they would not fully appreciate or love gifts for the older guests.
CHECK THE SITTING ARRANGEMENTS
If you have ever experienced awkward seating during weddings, you know this is necessary. The two mothers-in-law can easily divide this up between themselves so that you can each look after your own side of the event.
PASSING DOWN MEMORIES
If you have ever wanted to pass down any heirloom, like an old jewellery box, or a sari or a prized piece of jewellery, now is the time. 
BE THE SUPER MUM
When it is finally the day of the event, make it your duty to make sure nothing goes wrong with the bride's dress. Last minute dress checks, makeup and hair fixings and everything in between. Be there for her so she never has to wander for sudden help. This is also one of the most important days that your daughter will require your help to navigate. So simply be there for her, comfort her and cheer her on into the next chapter of her life.
Photo: Prito Reza, Wedding Diary Bangladesh