ls special wedding check list
The father's checklist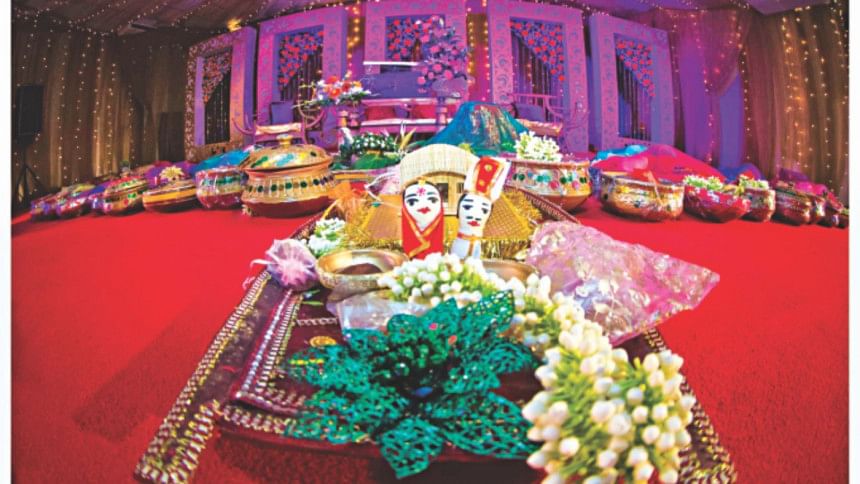 We all see weddings as a great mother-daughter bonding time, but fathers have a big role to play here as well. Never underestimate the presence of a father-figure when big arrangements are underway. Since a wedding needs 'all hands on deck,' we have some guidelines to be that helpful hand as the father!
Create spreadsheets
Finances often get mishandled during weddings, and given all the chaos, it is practically a given. Make a separate spreadsheet for each event, and one miscellaneous. Take down every expenditure made and keep track of the cash. But be careful not to nag on every single expenditure!
The in-between leg-work
A lot of things will require picking up. Things like picking up the invitation cards from the store, making final calls with vendors and event management, sending and receiving cash and so much more. See to these little things as they get easily mishandled.
Keep receipts
This goes without saying, expenditure is easily lost track of. Keep all receipts with you, so any last minute changes do not pose a threat to the wedding and can easily be taken care of.
Accommodation
Grand weddings mean guests riding and flying in from all over. A good gesture is to provide accommodations and transport for them. It does not have to be your own place, but booking hotels and microbuses can be super helpful.
A father and son/daughter-in-law day
If you are the father of the bride, make time to sit with the groom to discuss dressing details. It is most likely that you are paying for the grooms wedding attires, so it is always best to get his thoughts on it first, or better yet, take him shopping with you.
As for the daughter-in-law, take time to talk over the coming days. She might have new ideas coming to her head all the time, listen to them and try to add in as well. You can also give her a personalised gift as welcoming gesture.
Prepare a bouquet
Prepare a bouquet of flowers to hand to your daughter or soon to-be-daughter-in-law before she gets on the stage. This is nothing but a sweet gesture where you took your time out to handpick flowers for your little daughter's/ newest family member's  special day.
Keep her company
It can sometimes get stressful for a bride while on stage with cameras flashing all around and loud guests. Take turns as the father or the father-in-law and accompany her during these times and keep her company so she does not feel too much pressure.
Take charge of family portraits
A family portrait is a must at the end of the event. Look over it and make sure it goes according to plan, without missing out any of the members missing in action.