A guide to two wheeled joys
Motorbikes. Ever since someone figured out strapping an internal combustion engine to a bicycle made the whole balancing act of riding much better, motorbikes have brought thrills to millions and offered them an unbeatable mix of convenience, ease of use and freedom. While for many, it's just another mode of transport, the right motorbikes can inspire people to treat them as objects of desire. Let's dive in and find out what that right motorbike might be for you.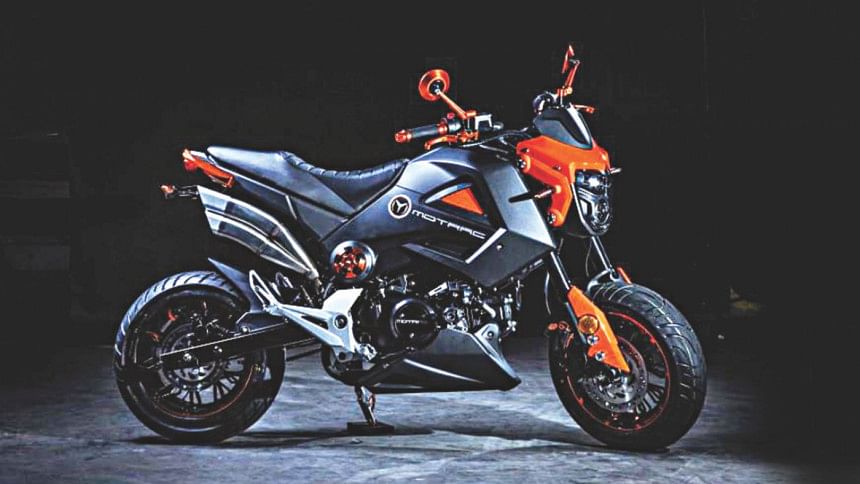 The dirt and mud flinging workhorse – Kawasaki KLX150
Kawasaki is one of the premier brands of sport and dirt bikes in the world, with a six decade long reputation for build quality and engineering excellence. A fairly recent addition to the Bangladeshi motorbike industry, Kawasaki has brought in a range of their best entry level products, including the lightweight and fun KLX150. The low wet weight and precise handling dynamics make the KLX150 a treat to ride, be it on or off-road. It's pricey, but you will be paying for quality.
Engine -- 4 stroke, 144cc 2 valve single cylinder carburettor
Max Power -- 11.52 hp
Max Torque -- 8.3   lb-ft
The efficient road warrior – Bajaj Avenger Street 150
Cruisers are the manliest thing you can ride on two-wheels, unless they have made a two wheeled tank that we do not know about. The Avenger Street 150 is a bit old; it's officially a 2015 model, but has the classic lines of a street cruiser and has the mechanical components of one of the most common Bajaj bikes around – the Pulsar. Which means it will be easy to fix and parts will be available almost everywhere, making the Avenger an infinitely better choice over the unknown Chinese manufacturers churning out sub-standard cruisers.
Engine – 4 stroke 150cc 2 valve single cylinder carburettor
Max Power – 14.3 hp
Max Torque – 9.2 lb-ft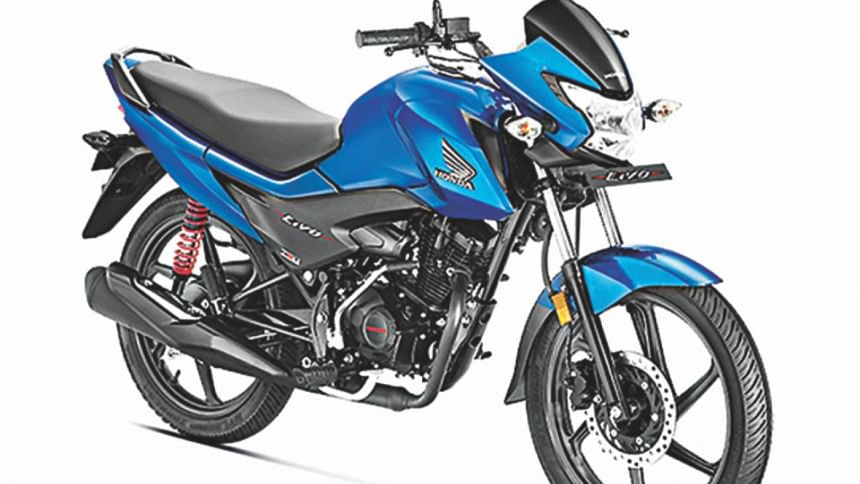 The full-fairing sport bike – Suzuki Gixxer SF
Bangladesh's displacement cap for bikes at 160 cc means we do not get any litre-class superbikes that go up to crazy speeds and can induce fighter jet-like g-forces on the rider. However, the 150 and 160 cc segments have a whole array of bikes that look the part, but are powered by frugal, efficient and responsive motors. These are the bikes that look like they are going 200 km/h when standing still, but will still give you 40 km/l mileage and zippy handling to boot. And very few bikes do it better than Suzuki's brilliant Gixxer. Go for the full-fairing model, you will not regret it.
Engine – 4 stroke 155cc 2 valve single cylinder carburettor/fuel injection
Max Power – 14.6 hp
Max Torque – 10.3 lb-ft
The classic but modern scooter – Vespa VXL 150
Vespa is a name that almost everyone knows, like BMW and Volkswagen. You do not get that level of recognition without doing something right—Vespa has dominated the scooter market since the 1960s, effectively spawning a whole new category of motorbikes for the cultured metrosexual city dwellers of the world. As Italian as it gets, Vespa has not operated locally for a while, but recently came back into Bangladesh with a new range. The VXL 150 is modern, but provides the basic essence of the original Vespa—unmatched comfort, exceptional balance, buttloads of style.
Engine – 4 stroke 150 cc 3 valve single cylinder carburettor
Max Power – 11.4 hp
Max Torque – 8.5 lb-ft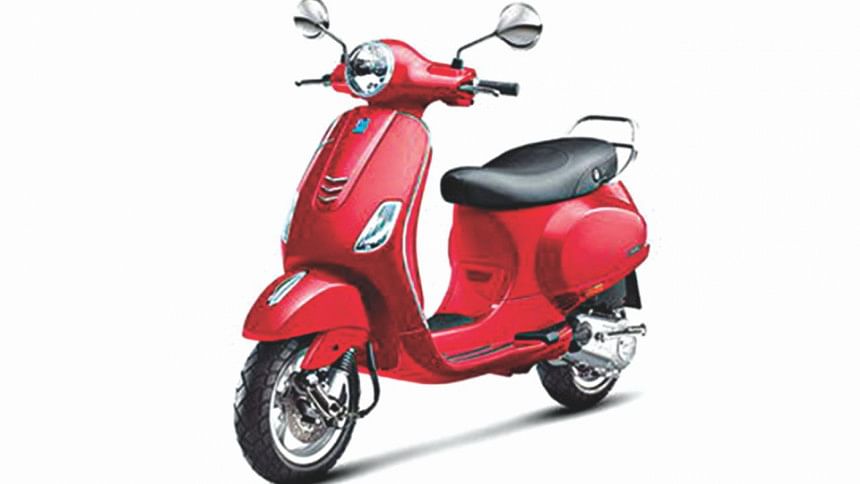 The funky moped –
Motrac MX 125
Motrac is a Chinese manufacturer who are of a different breed than most other Chinese manufacturers—instead of shamelessly copying established bikes, they have a dedicated R&D initiative that engineers products from scratch. And they are good too—their urban centric mopeds look like nothing else in the market and are a hoot to ride around in tight spaces. If darting in and out of traffic and using narrow lanes as shortcuts is your favourite method of beating the traffic, the Motrax MX is perfect. With loud colours and funky body kits, it will definitely make you stand out as well.
Engine – 4 stroke 125 cc 2 valve single cylinder fuel injected
Max Power – 9.1 hp
Max Torque – 7 lb-ft
The versatile commuter – Honda Livo
Honda may build everything from generators to race cars to hybrids to jet planes and robots, but their first and foremost priority has always been motorbikes. Small wonder then, that the term 'motorbike' is nearly interchangeable with 'Honda' in Bangladesh, given how many of them were sold here since the '70s. The Livo might not look like it, but it is definitely an evolution of the eponymous Honda CD125, the classic commuter bike that can still be seen puttering about in rural Bangladesh and random nooks and crannies of Dhaka. The Livo looks good, rides well and has a great balance of performance and fuel efficiency—and it might just last you two decades if you take care of it.
Engine – 4 stroke 109.2cc 2 valve single cylinder carburettor
Max Power – 8.3 hp
Max Torque – 6.7 lb-ft
Photos provided by Shift, The Daily Star