international men's day issue
And God created man
They are curious folks. We are curious folks.
Often misunderstood, often unrecognised, and often the one to go scot-free — almost every single time! November 19, International Men's Day, is not a celebration for men, but a focus on men related issues that are relevant. It's like reiterating the path for men to tread on, to learn to respect the women in their lives, to respect the values they set for themselves, for this year's motto stands — Positive Male Role Models.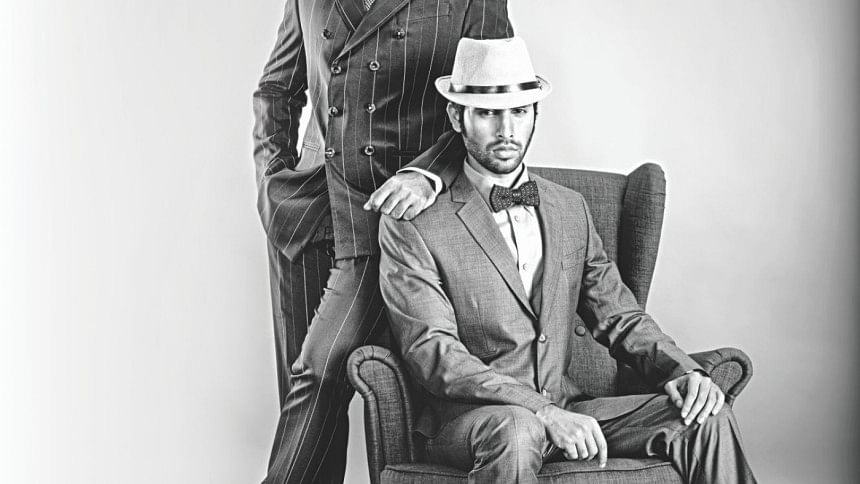 To say that times are confusing would not be an understatement. We are indeed struggling to create an unbiased environment for everyone to live in.
Today, we talk about men's egos, and their probable alter egos, which we say dare say — do not necessarily have to have a negative connotation.
In this compact 20-page supplement we talk about the trendsetting men.
We speak fashion, we speak passion.
We speak style, and some more.
Let the day remain what it is — giving credit where it is due, for man is certainly not a creation of a lesser god.
Models: Nahid and Azim
Photo: Sayeed Siddiqui
Wardrobe: Cats Eye
Styling: Azra Mahmood