ls pick
Understated elegance— Chondon Jewellery Exhibition
I believe there is a beauty in simplicity -- Chondona Dewan.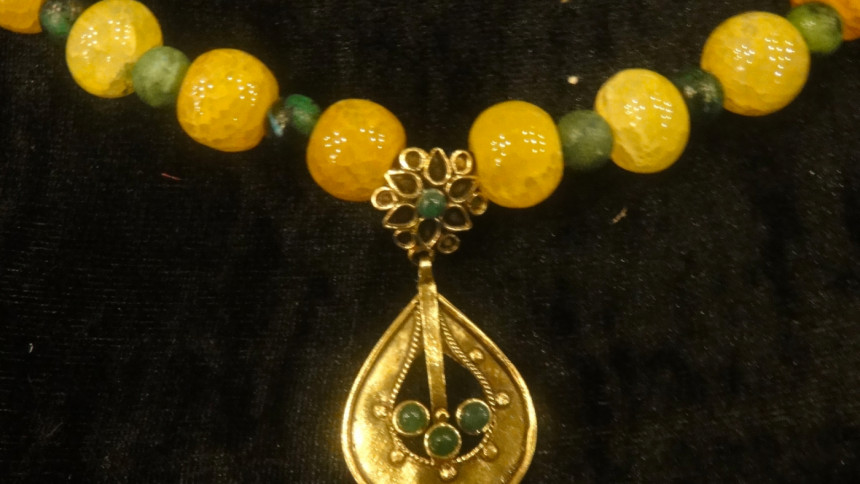 As Star Lifestyle enters into the last quarter of the year, running strong on promoting all things local; #deshialways, Chondon marks its 10-year celebration of its jewellery line with an exhibition, held from 19-21 September, at their very own showroom.
Sipping on tea, and looking around the display of exquisitely understated pieces, also for sale, pays homage to the places Chondona Dewan herself has travelled over the last 4-5 years, collecting locally produced pieces from the streets, shops, and fairs from every foreign land.
As she joins me to discuss her journey so far, the designer, who is more popularly known for her clothing line, talks about how she started jewellery designing.
"Around late 1986, I used to work for a handmade jewellery store in San Francisco, making trinkets out of Japanese paper. It was there that I learnt the ins and outs of jewellery making," Dewan said.
In the last decade itself, Dewan has expressed her passion through her fashion line Chondon, in the form of clothes, bags, and jewellery designed.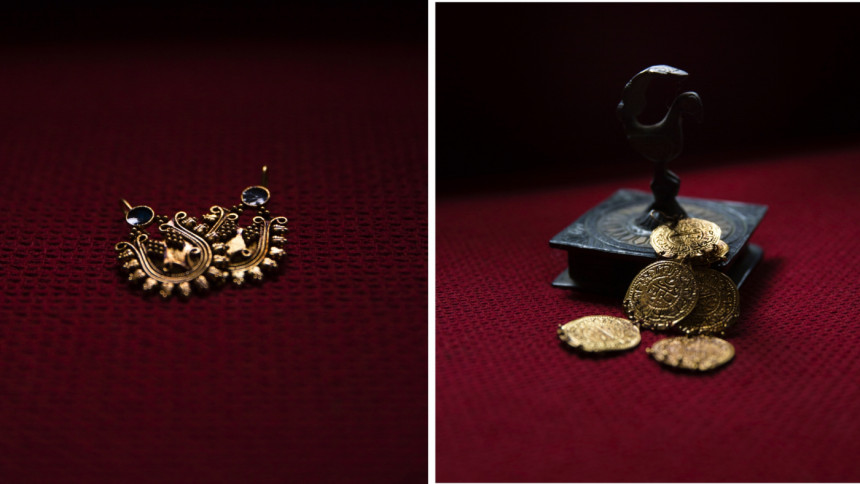 Dewan admits herself to be someone who lives to work, but also experiences moments of boredom like everyone else.
"This is where making ornaments comes in. I find the whole process very relaxing," Dewan said.
Her concept for the jewellery line focuses on local production, original and traditional Bangladeshi designs. Reviving back local crafts that are not necessarily seen any more like 'hashulis', 'makri', 'chandbalis', 'katai work' etc.
As complicated as her vision sounds, the end result is quite simple, just as Dewan's fashion philosophy is — "Taste. Style. Timeless."
Dewan has a small team of people that includes two jewellery makers, who she sits with when designing her pieces.
Her process is very hands on, saying, "I bring different materials and pieces I have collected through my travels together to figure out which items complements best. I draw out my own designs, and then lay them out on a black cloth to show the makers which item needs to be sowed with which. The finishing touches are then added to the end."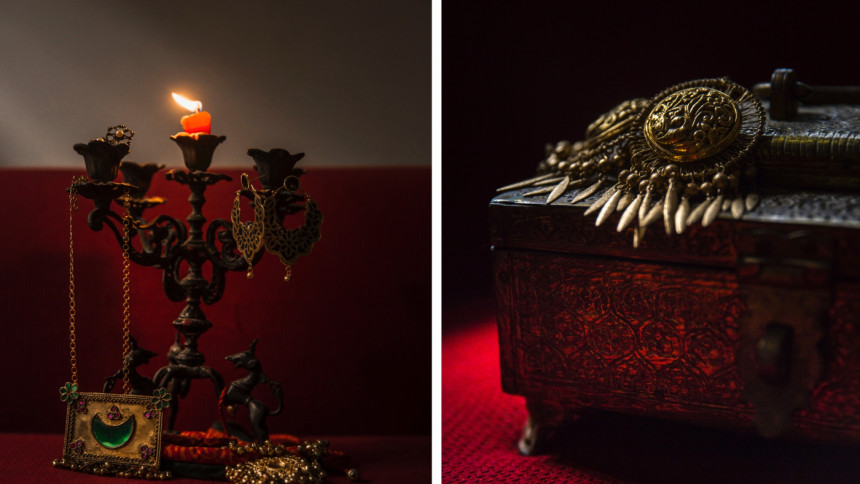 The whole thing can be painstakingly long sometimes, but that never detracts her love for the craft.
From every necklace or earring, to a full set, has its own story to tell, and Dewan's eyes light up as she explains how one of her favourite pieces at the exhibition is a harmony between African beads she found in Nairobi, and brass like antique metal pieces she found in some alleyway shop in Nepal.
Her fascination with the beads is almost childlike, "I tried everything to figure out how they made the patterns on the bead. I regret not having asked them. This is the beauty of exploring through local places in foreign lands, you never know what antique or locally produced pieces you will come across. A common world that I too often get lost in for hours on my travels," she said.
When asked about how jewellery designs have evolved, Dewan explains how the modern woman is more inclined towards fusion and mixing and matching up when it comes to accessories.
"I want my customers to be able to wear my designs even after years of purchasing it. That's why I choose to keep my designs as authentically true to their roots as possible. Because anything traditional, but simple, will forever be timeless," she added.
Dewan's own style, let that be in what she chooses to design or wear herself aesthetically, has a very raw, simple, rustic feel to it. What Dewan downplays as 'dull' is actually patterns in her ornaments that are more complementary, even if worn as statement pieces. Nothing flashy, large or shiny, but minimalistic, understated yet elegant.
Photo courtesy: Chondon