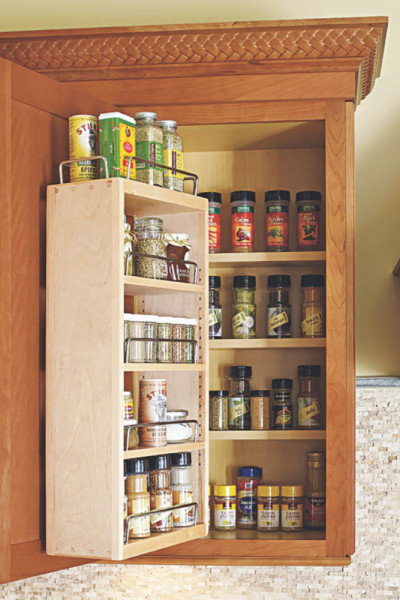 Those who live and breathe cooking shows and competitions by now have hit the harsh reality — the TV kitchens are leagues apart from the cooking spaces we have at home. 

Reaching for one ingredient ends up burning the one in the pan to resemble a blackened piece of coal. Even the dining table ends up becoming part of the kitchen to hold your pre-cut ingredients. 

Paints a familiar picture of every household, doesn't it?
Getting the right cabinet

If you do not have any cabinets or other such storing options, think along the lines of buying a portable one. While there are options to buy ready-to-be-installed kitchen cabinet sets with cooking hoods, that's not the main focus here. Think in terms of size, the contents you will put in there and most importantly – if it will fit through the kitchen door.
Watch what you put in there 

That stack of old plastic ice cream boxes or earthenware bowls —ask yourself, how long are those sitting in the kitchen? Do not just stuff them in your cabinet to hide them from plain sight. Put heavy weight items, large cooking pots and occasionally used items in the lower shelves.  Place your everyday tableware on top for easy reaching. Make it a habit to store the cooking ware instead of having them lying around on the floor. 
A place for your spices

You do not need a wall length spice shelf to keep your spices. Even the simple spice holders and racks will do. The best thing with rotating spice jars or spice organisers, you can tuck the essentials into a corner or house them on top of the cabinet. Just do not forget to label your jars.
While there is not much to do in the rented homes and apartments, you can still make the best use of your resources. Kitchen cabinets are already part of most modern kitchens in one way or another, and the trick lies in adapting to the ones you have for maximum utility. Try to balance your cooking comfort with a bit of organising prowess and half of your cooking pains will be eased.
By Iris Farina

Photo: Collected