Bringing Out the Eid Spirit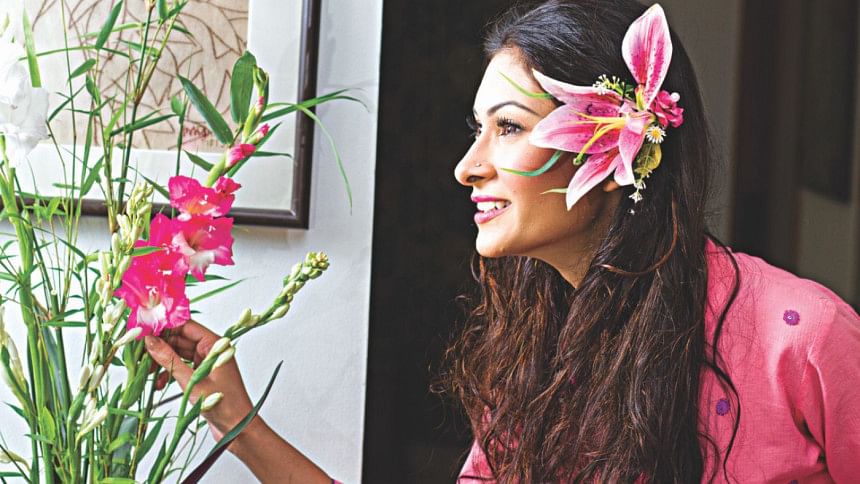 Amidst all the divine chaos surrounding Eid preparations, the last one to get our attention is our home. Have you thought about what look you are going to give it? What ambiance will greet your guests? Or what interior will welcome you back from delicious food infused Eid get togethers? If not, it is still not too late to give it a thought. We got your back!
Before setting up your home space for Eid, it is important to keep in mind a few things that you need to do outright:
Tidying the space by putting away things out of sight
Dusting the room, furniture and the ceiling
Cleaning the soot off your lights
Next is to decide your decor theme for the year.
Here are a few ides to get your brain storming. 
The floral interior- With growing number of roof top gardens, flowers are easily had, and nothing is more joyful than decorating your living space with flowers from your personal garden. Flowers make incredible centre pieces, the only thing to keep in mind is how well they complements your cushion covers and rugs. Any flower in white colour is the safest option, since white tends to pop out in warm surroundings and blend in with cooler tones. You can also use flowers in a vase- shorter the table, longer the vase shall be. With white flowers, pick clear glass vases, they tend to enhance the beauty; for other colours, clay vases complement the most.
The green interior- Green leaves and long grass bunches can uplift the mood of your living space. If you are someone who loves plants, you probably have at least three to four plants nesting in your apartment already. Well, bring them out to your living space for Eid! You can add succulents too, some vendors let you bring your own containers to plant them in (clay pots are the best pick). You can also get fake plants, but hey, they are only plastics! If you wish to add some dimension to your green décor, use wooden showpieces to go with them or rocks. Yes rocks, as they bring out the best in your plants. If neither of these options work, pick clay showpieces, they are locally crafted and let you support our local artisans.
The "I didn't get any time" interior- This is the easiest and quickest. You need a fabric of your choice, few candles and a warm heart. All you have to do is, stick the two ends of the fabric like you would with a tapestry, and light up candles regardless of the time, in the centre of your living area. Adding plants or leaf stems are optional. The advantage of this interior is that it makes a great backdrop, and we all love taking pictures, don't we?
Now where to get the items for special Eid decor? For fairy lights or string lights, pay a visit to New Market, that place will never fail you. You can visit Aarong for clay and wrought iron showpieces, it also has different types and sizes of candles. You will find various types of rocks and pebbles in fish supply stores. These stores are in abundance at Katabon and in Mariott Mall on road 3 in Dhanmondi. If you do not happen to have your own garden, Shahbag intersection and Banani road 12 host incredible shops full of fresh flowers. For leaves in particular, Dhanmondi lake will have some lying on the ground, for which you will not have to pay and Shahbag will have quite a lot to offer. Gulshan market has stores on its second floor which have antiques as well as modern wood showpieces. They are a catch! The fabric, you will find in your closet but if you still wish to buy it on Chaand Raat, plenty of shops all over town are there for you!
Photo: LS Archive