Winter vibes with Sozpodor
Let's face it, every winter, the fashionistas in us sigh with disappointment — there is nothing that really goes as a statement with the local version of winter. European style chic coats and winter wears are simply too bulky and heavy for our seasonal chills. And even if you find something unique for winter, chances are that street-side vendors have probably gotten a hold of a version of it too, making it just another run-of-mill wear for everyone.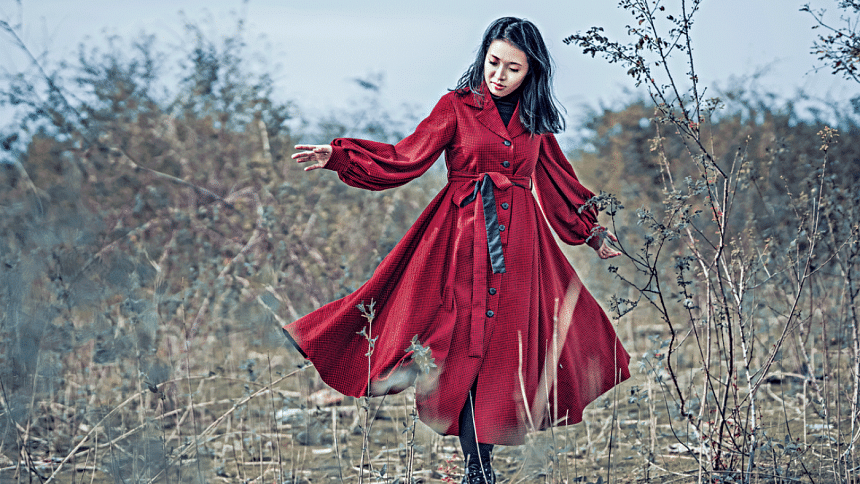 With a demand for local winter-ready clothes that fit the style quotient, Tenzing Chakma has added an eye-catching and elegant lineup to his Sozpodor line of clothes. This season's line is all about fusion — the look of European winter wear, with the fabric and other materials sourced locally.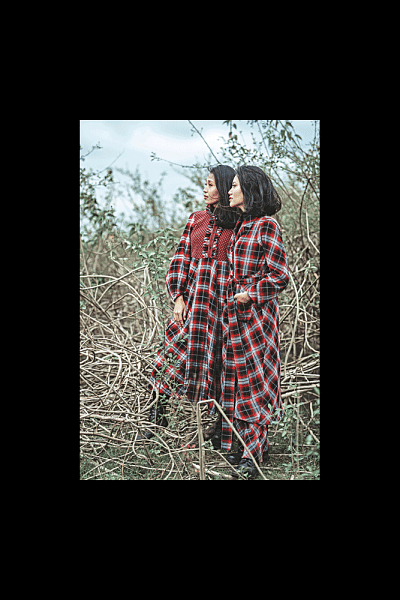 "I kept away from the posh look in European styles," said Tenzing, while describing his line. "I wanted a candid, a bit messy result, and this is what I finally came up with. Winter here is not as chilly as Europe, so to integrate their styling, I stayed away from heavy fabrics and opted for local fabrics."
With locally sourced flannels and cottons, the line oozes with contemporary styling, blended with a care-free look that can be achieved with minimum effort. The output is a statement that balances subtlety, without being too in-your-face.
Frocks and tunics are the core of Tenzing's lineup, with solids and checks. This simple but defining pairing of solid and checks make up for an effortlessly put-together look; perfect to get by the last throes of winter.
When asked about any particular favourite, Tenzing said, "I'd have to go with the light coat in red and black checks." It's easy to see why, the graceful Bishop sleeves and the cinched waist line, paired with a belt and large buttons, make up a perfect set for windy winter afternoons. Coupled with boots, the multi-tiered hemlines, and varied waist lines create the perfect casual look, fit for a late afternoon outing.
With Sozpodor entering its 20th year of quality fashion outputs, Tenzing Chakma has once again put out a collection that lives up to the brand's standards. Tenzing mentioned the growing demand for his clothes, which brings about one of his biggest challenges; meet the potential customers' requests and demands. "What I offer is usually very limited and exclusive. As soon as I announce something new, the inboxes are flooded with inquires and requests. However, I can only entertain a few. Number wise, my production is very low, since I focus more on the quality of output, this is one thing I want to tackle later on in the year."
---
---
As for the upcoming ventures of Sozpodor, Tenzing has a number of plans. First up is a futuristic look for traditional wear which he plans to showcase when the indigenous Biju Festival rolls around during Chaitra Sankranti and Pahela Baishakh. His other venture is to be more inclusive and unveiling a plus size line for Sozpodor.
With this European winter inspired collection, it is easy to see that the designer is still at his game in out-of-the-box thinking in this era of fast-fashion. So, it should come as no surprise that his other plans too will be fruitful with better than expected results! Till then, feast your eyes and senses with one of the most stylish ensembles this season.
By Iris Farina
Photo: Hill Valley Production
Models: Anushka, Arpa, Riti, Upama
Wardrobe: Sozpodor by Tenzing