Curls of wisdom
At what point will we stop chasing these crazy standards of beautiful hair and just learn to accept, maintain, and celebrate what we were graced with, naturally? The beauty of the Bengali hair lies in the different kinds of natural hair textures seen around, from straight, wavy, to beautiful big and small naturally forming ringlets. Yet, mainstream media, as with all other things, shamelessly defines and celebrates beautiful hair as to only being long, thick, luscious, and straight.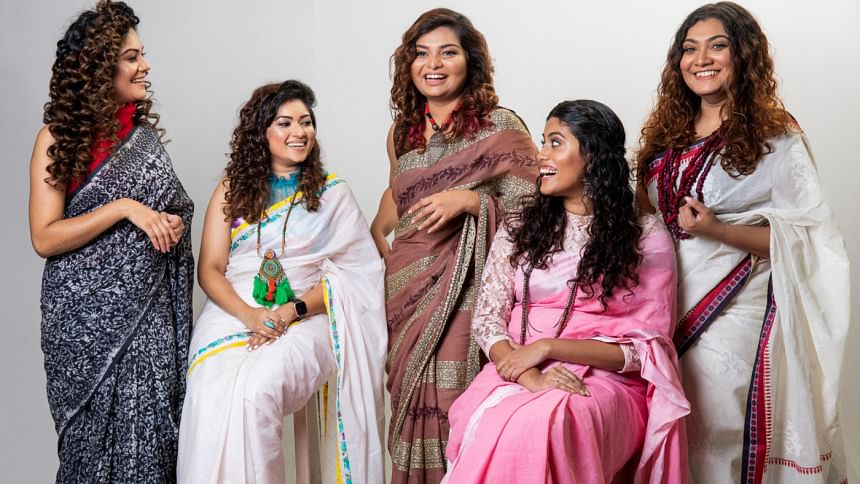 Take a good hard look at the mirror, at that lifeless, uncooperative mop on your head that has been through a decade's worth of chemical products, treatments, heating tools, and resulted in frizzy, dry, brittle, and lacklustre locks.
To all my curly haired belles — ever heard of 'The Curly Girl Method (CGM)?'
Listen carefully, for this is your time to shine and parade what you were born with. Chances are that if your tresses naturally have bounce, in addition to living in a city which is polluted and humid, your most frequent woes include uneven texture, lack of moisture, or even loss of hair.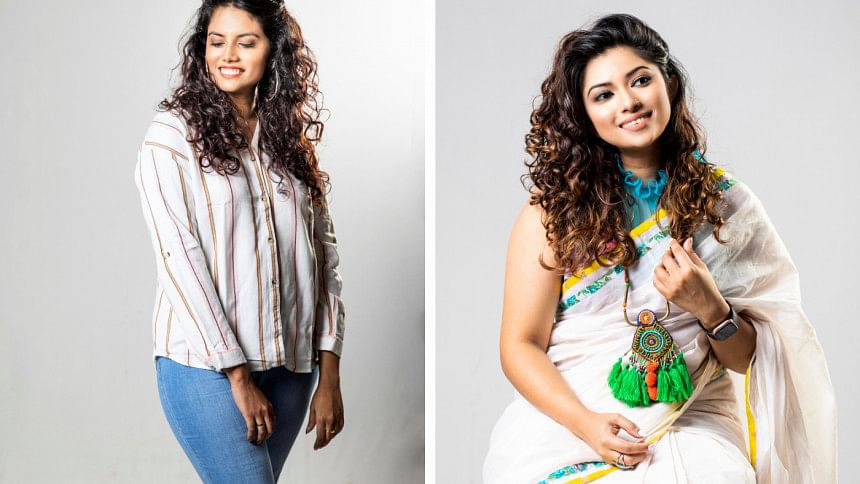 Say goodbye to all of these woes because of The Curly Girl Method — it is what will make your curls, the envy of everyone's eyes.
Still wondering, why bother…?
The method is the variation of the 'no poo' method that discourages the use of shampoos and encourages the use of cleansing conditioners. In 2001, it was first introduced to a wider audience by noted hairstylist Lorraine Massey, and went on to publish a book with Michele Bender, 'Curly Girl: The Handbook,' which is considered the bible for celebrating and caring for your natural curls.
The CGM is not just about reviving back your hair's health, it is about respecting, loving, and treating your curls in the best way you can. This means adopting a botanical diet devoid of heat, brushes, combs, silicon, alcohol, sulphates — basically anything that disrupts the natural formation of curls; instead, adopt a routine of using silicon free shampooing, once a week with sulphate free conditioner, and 'co-washing,' which is the practice of keeping your luscious locks super hydrated.
While Lorraine Massey, now known as the pioneer of 'the curly girl movement,' rebelling and reawakening the beauty of curls in a time when straight hair was all the rage, has led to the formation of global curly girl communities on social media platforms — from celebrating curls/waves, creating awareness, supporting one another to overall adhering to the idea that beauty lies in all shapes, lengths, and textures of tresses.
Unbeknownst to many, Bangladesh too has its own virtual curly girl community on social media platforms — 'thecurlstation' and 'Curly Girl Method by KazriaK' on Instagram and Facebook, respectively.
Founder Kazria Kayes had to go through her own journey of revelation, which involved years of heat styling and chemical treatments to keep her natural waves tamed, that came to an end when she finally realised the extensive toll it had taken on her hair.
It was through plentiful research, YouTube videos, and Massey's book that Kayes eventually realised the allure in embracing her own natural curls.
"In the last two years, I decided I wanted to feel free,'"said Kayes. She tried out the CGM method, but took it slow; one step at a time, which eventually led to less hair fall, oily scalp, healthier hair, and naturally formed curls. Nowadays, all she needs is two days in a week to keep up with the CGM. 
Her Facebook group is dedicated to supporting and helping 'curlies and wavies' all over Bangladesh, to find curly girl (CG) approved products, and promote DIY remedies and alternatives to store bought ones as well. 
Curly, wavy, or in between — time to listen to your hair, scalp, and its needs. Wavy is BEAUTIFUL. Curly is BEAUTIFUL. Your hair is naturally, absolutely perfectly, gorgeous and in no way unBEAUTIFUL!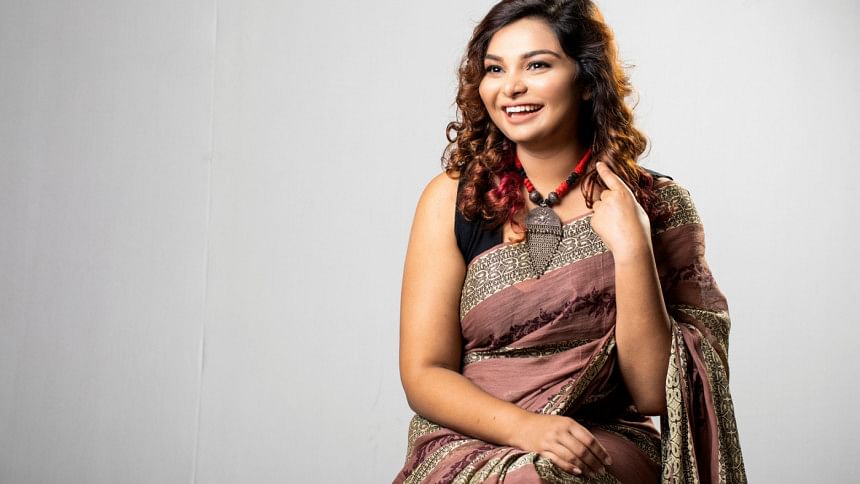 THE DOS AND DON'TS OF CGM
Dos —
Use gentle cleansing ingredients. 
Natural emollients should only be used to retain moisture in the hair, like shea butter.
Do a weekly deep condition and monthly protein treatment at home to maintain the protein and moisture of the hair. Make sure the products used are Curly Girl approved first. 
Don'ts —
No silicones.
Avoid sulphates like sodium lauryl, lauryl sulphate at all costs!
Reduce and slowly cut out the use of products that consist of alcohol, artificial fragrance as they dry out hair.
Avoid using heat styling tools. 
Don't comb or brush.
Do not let these conditions discourage you. The routine is as simple as your wash days, and all about just incorporating a few changes into it. 'The Curly Hair Method' is proven to work because it lets the hair retain natural oils which harsh shampoos and frequent heat exposure strip off the hair, resulting in dryness, fizziness, and damage. While women with straight hair do not face this issue as oil(sebum) produced from the scalp easily nourishes and coats each hair strand, the coils in curls prevent the oil from reaching all the way to the ends, leaving it exposed and dry.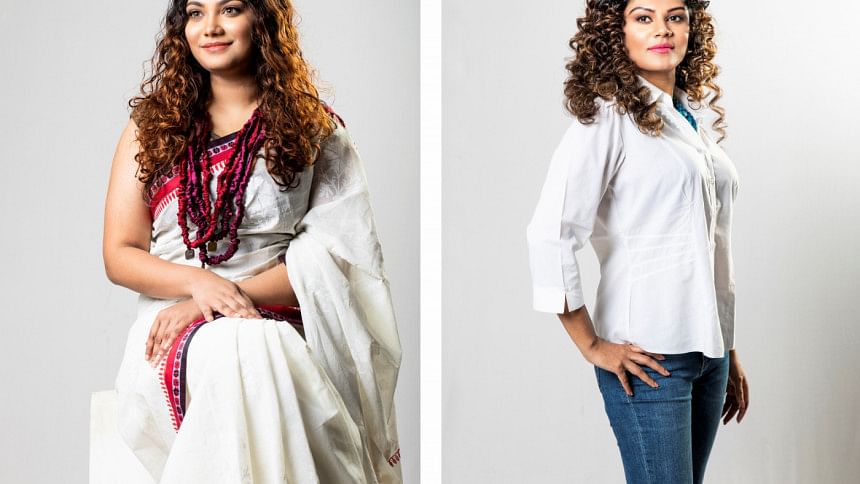 THE CGM STEP BY STEP GUIDE
Cleanse or co-wash
Use a shampoo that is gentle and does not include sodium lauryl sulphate. Choose a shampoo that is high in emollients, like shea butter, and offer intense hydration.
Co-wash your hair, which means using silicone free conditioners. Scrub your scalp with your fingers (not nails) to rid the build-up of dirt and oil. The conditioner works as a lubricant and the scrubbing motion helps dissolve the oils.
Squish to condish
Rinse out the hair after shampooing, or using the cleanser. This step is a must, even if you have already cleansed your hair instead of shampooing. Silicone free conditioners that are every curly girl's must-have contain moisturising oils and other natural components. Never apply conditioner to your scalp, it is only for your hair. Comb it through the hair, with a wide-toothed comb, in the shower.
Curly/wavy hair requires more moisture than their straighter counterparts. To hydrate your curls and make them more defined and frizz-free, after rinsing out the conditioner, your locks need to be squished. With your hair placed flipped to the front, separate it into roughly three parts and cup the section of hair into your hands and squeeze the water into it. Squeeze the water from the tips to the roots back into the hair in an up and down scrunching motion. Repeat the step for the other two sections as well.
Dry
Regardless of what kind of hair you have, it is always better to air dry. The best way to dry curly hair and avoiding frizz is to gently scrunch with a microfiber towel. If you are short of time, use a hair dryer on low setting, with a diffuser attachment. The attachment dries the hair without breaking the curls or causing frizz. A cheaper alternative is to wrap your head in a cotton t-shirt or gamchha. Never rub!
Styling
Keep your hair covered for 20 minutes maximum, and then remove the wrap. Based on your preference, use an alcohol-free gel to style and give your curls a little body.
Check out the curly girl community on social media —
Facebook:  https://www.facebook.com/groups/346449605922069
Instagram:  https://www.instagram.com/thecurlstation
Photo: Sazzad Ibne Sayed
Model: Zyma Islam, Sharmin Tasnim Kazi, Kazria Kayes, Sarah Anjum Bari, Mehwish Ahmed
Styling: Sonia Yeasmin Isha
Makeup: Farzana  Shakil's Makeover Salon