To start a family
www.maya.com.bd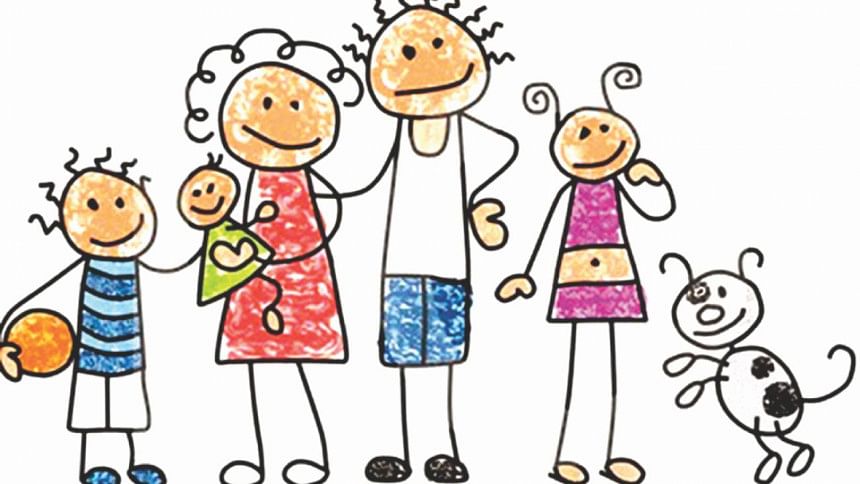 Dear Maya Apa,
My husband and I would like to start a family. Both of us are healthy and we do not take any medications. Can you give me any tips?
Dear Reader,
Thank you for your question. Deciding to start a family may feel like a frightening decision; it can be filled with anxiety but it can also be an enjoyable and exciting time.
Planning before you get pregnant is very important. Planning helps you to keep healthy. And the healthier you are, the more likely you are to have a healthy and happy baby. And when both the mother and the baby are healthy, the more choices there are in childbirth.
Getting pregnant is all about knowing your body well, eating healthy, keeping fit, talking to your doctor when you need to and sharing your experiences with your life partner. For some women, getting pregnant happens very quickly whereas for some women it may take longer. This can be upsetting at times, but you should remember that it is normal.
When considering having a baby, one often wonders how long will it take to get pregnant, when is the right time to have sex and how often to have sex. Here are few tips-
In order to get pregnant, couples are usually advised to have unprotected sex for at least 2 years. It's important to bear in mind that it is completely normal to conceive anytime in this 2 years of trying to get pregnant. But after this time, if you are concerned, your fertility can be investigated and you should talk to your doctor about tests for female and male infertility.
The more often you have sex, the more likely you are to get pregnant. But it's also very important to know when is the ideal time to have sex. The best chances for a sperm to fertilise an egg are on the day before and the day of ovulation. So, having sex frequently in that 5-6 day window is essential.
All women are fertile for around 6 days during their menstrual cycle. This is usually 10-16 days before their period, for women with regular menstrual cycles. During this time you may notice certain changes in your body like increased white vaginal discharge and increased body temperature. This does not happen for all women though. In order to conceive couples should have unprotected sex during this fertile period.
You can use an ovulation calculator to find out when you are ovulating. But sometimes irregular cycles make it tricky to calculate when you are ovulating, thus making it difficult to know the ideal time to have sex.
Making a baby takes time and patience. Being stressed can affect your chances of conceiving. Also women who get too little sleep tend to have more problems ovulating regularly than those who don't. So having a good night's sleep is equally important.
Scheduling an antenatal check up with your gynaecologist to discuss your pregnancy plans is a great idea. This can help you identify your health strengths, as well as any family history or health problems that might affect your pregnancy. You can find out whether you are up to date on your immunisations or not and also discuss your diet, weight and exercise.
A healthy weight increases your chances of conceiving. Try to achieve a normal weight for your height. 
Having a balanced, healthy diet is very important while you are trying to become pregnant. It should include-
>starchy foods, such as potatoes, sweet potatoes, bread, pasta, rice, and cereals
>fresh fruits and vegetables 
>protein foods, such as meat, fish, dried beans, eggs, pulses, and nuts 
>dairy foods, such as milk, yoghurt and cheese (sources of calcium)
Make sure you drink plenty of water and your iodine intake is sufficient. It's important because it impacts brain development and the IQ of your baby. Seafood is a great source of iodine. It is also recommended that all women should start taking folic acid as soon as they start trying to get pregnant. It helps to prevent abnormalities of the brain and nerves of the baby. Having foods that are rich in iron and calcium are also important.
As for the would-be fathers, they should also get plenty of folic acid, zinc and vitamin C. These are vital for optimal sperm production and quality.
Being physically active when you're  trying to get pregnant can help boost your energy. Exercise also helps manage stress and promotes good mental health. Yoga or aerobics are also a good choice. The fitter you are, the better your body will be able to cope with the demands of pregnancy, as well as childbirth.
Deciding to start your own family can be one of the most rewarding decisions of your life. Children are a blessing. We wish you all the best for a happy and healthy road to conception, pregnancy and beyond!  
I hope we have helped. 
If you have anymore concerns, please contact Maya Apa at maya.com.bd
Always by your side, 
Maya Apa