ASK MAYA APA
www.maya.com.bd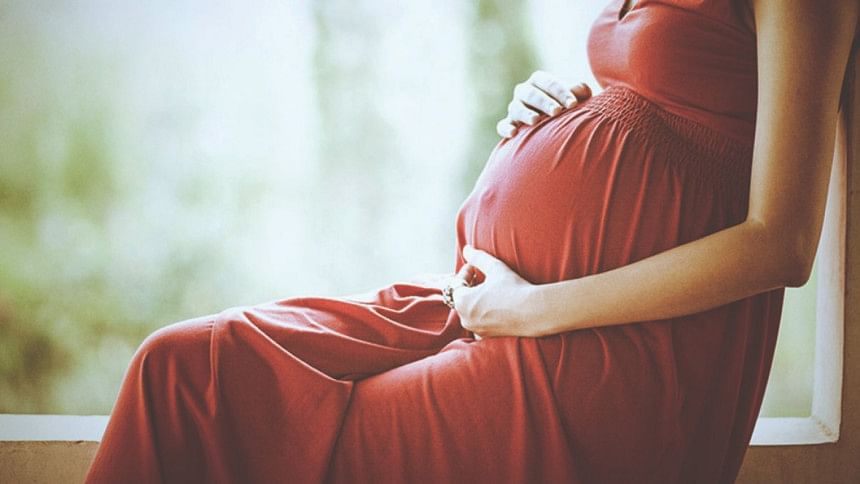 Dear Maya Apa,

I am 10 weeks pregnant and feel nauseated all the time. I know many women suffer from morning sickness during pregnancy but I am being sick throughout the day. Is this normal and what I can do to feel better?
Dear Reader, 

Thank you for your question. First of all congratulations on your pregnancy! During pregnancy, your body and mind go through several changes and so you will be prone to experiencing many different types of physical symptoms and emotions. 
Morning sickness is one of the most common symptoms of pregnancy. This happens due to the hormonal changes that happen in your body. Even though it is called morning sickness, you can feel sick or be sick at any time of the day, as you are experiencing right now; so do not worry, this is normal. Usually this is resolved within the first 3 months of pregnancy but for some women, this can go on for longer. 
Sickness in pregnancy can be very physically and emotionally draining for any woman and so here are some tips to help you - 
Take rest when you can as tiredness can cause nausea to worsen. If the nausea gets worst in the morning as soon as you get out of bed, try to have some dry food like a biscuit or toast before rising from bed. When you get up, do so very slowly.
Drink lots of fluids throughout the day but a little amount frequently. Drinking too much liquid quickly can make you feel sick.
Eat small amounts of carbohydrates like rice and bread frequently. Avoid spicy or fatty foods. Never stop eating. 
Avoid foods that smell and make you feel nauseated. 
Avoid cold or sweet drinks
\Do not wear clothes with a tight waistband 
Try to keep yourself busy. If you are mentally distracted this will help with avoiding nausea and being sick
If you have done all these things but still feel unwell, then please visit your doctor so that you might get some medication. 
There are some circumstances where sickness can be very severe. This is called hyperemesis gravidum. This is when a pregnant woman suffers from severe vomiting which can lead to dehydration. This is rare but does require hospital care. 
It is important to remember that every woman experiences pregnancy differently and so there are lots of different types of 'normal.' Many women experience morning sickness and many do not. The most important thing is to make sure that you eat properly, get rest and stay active whenever possible. 
Good luck with the rest of your pregnancy and do not hesitate to ask Maya Apa anymore of your questions. 
Always by your side,

Maya Apa

 
---
Dear Maya Apa, 

I am suffering from a lot of itching. My whole body seems to itch and I do not know what to do. This has been going on for about two months. I spend a lot of time outside for my new job and so the itching is interfering with my job. Maya Apa, please can you help. 
Dear Reader,

Thanks for your question. 

Itching is a common problem amongst many people and it is a symptom that something is irritating the body. This is usually a sign of an allergy. Allergies are triggered by certain things like particular types of food or new food, dust, pollution, pollen grains, etc. It is important to find out what is causing your allergy. The best way to decrease your itching and not have an allergic reaction is to avoid the cause. 
Here are some things you can do - 
Make a note of any new food or certain food that after eating cause you to itch. Food that make you itch should be avoided. Food that commonly cause allergic reactions are seafood, nuts, red meat and egg. 
Keep a clean house. Do not let dust collect as this can cause itching as well
Change your bed sheets every week.  Not changing bed sheets can lead to bed bugs which can cause itching 
Clean your body when you sweat. If sweat accumulates on your this can cause your body to itch
Avoid your skin becoming dry as dry skin can cause itching. Use soap lightly when bathing and always apply body moisturiser/cream after bathing
You mentioned that you itch a lot when working outside. Does sun exposure make the itching worse? Many people suffer from a sun allergy, which means when their skin is exposed to sun, they have a red, itchy and sometimes painful rash. There are certain measures you can take to decrease to prevent the allergy, such as - 
When possible limit your exposure to the sun 
When in the sun, wear clothes that will cover your arms and legs; wearing hats is a good idea
Wear sunglasses

Apply sunblock frequently when outside
If the itching is severe then please visit your doctor. There are many medications and creams available which will give you relief. With the itching, if there are other symptoms like swelling, breathing problems or rash then it is very important you see a doctor to find out what is causing this severe allergic reaction.
Please feel free to ask Maya Apa any other concerns you may have. 
Always by your side,
Maya Apan

 
Photo: Collected