Thai AirAsia's sales office opens at Banani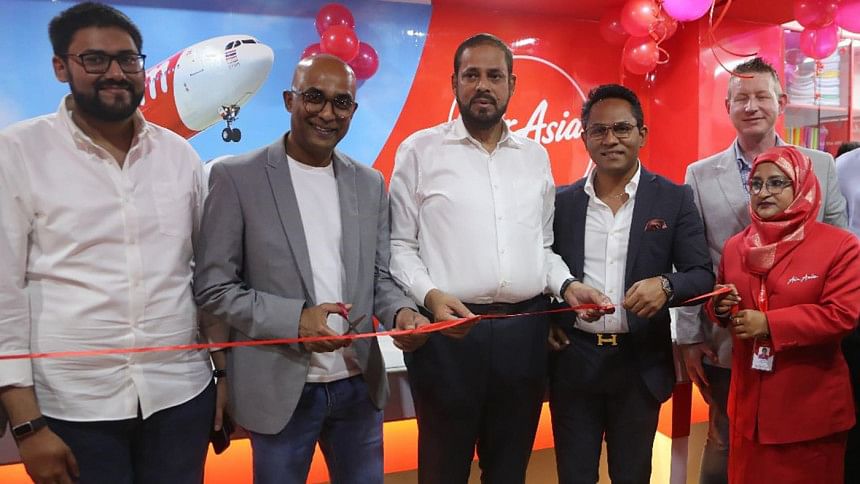 Thai AirAsia has inaugurated its sales office at Banani in the capital today.
AirAsia President (Aviation), Capital A and Group Chief Executive Officer of AirAsia Aviation Group Limited Bo Lingam, who is visiting Dhaka from May 30, officially inaugurated the office.
AirAsia's Chief Revenue and Network Officer Paul Gerard Carroll, Business Analyst Harpreet Kaur, TAS Group Chairman KM Mujibul Haque were present there.
During the visit, Bo Lingam visited various establishments of Air Asia Group in Bangladesh.
He also met with various stakeholders involved in the aviation industry to understand the further potential of Bangladesh's aviation industry.
As Group CEO of AirAsia Aviation Limited, Bo Lingam is managing the AirAsia Group's four airline businesses -- AirAsia Malaysia, AirAsia Philippines, AirAsia Thailand and AirAsia Indonesia. He also manages AirAsia's consulting, corporate division including share services and Ground Team Red, a joint venture business of Santan Food Group and Ground Handling Services.