Saudia offers new luggage service for hajj passengers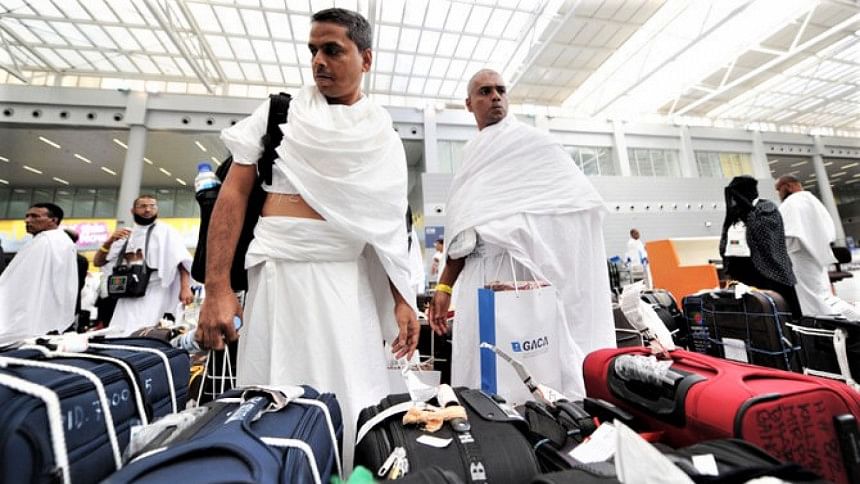 Saudia is offering a new luggage service for its hajj passengers – collecting luggage from their hotel or other accommodation in Makkah and Madinah 24 hours before departure, and delivering it to the correct airport baggage centre – before they arrive.
The new luggage service ordered by Saudia allows passengers to travel easily without worrying about carrying their luggage after hajj, the national flag carrier of Saudi Arabia said in a press release today (July 3, 2022).
The airline is also issuing hajj pilgrims' boarding passes and luggage tags to eliminate hold-ups during check-in.
The services are part of a new initiative from Saudia to ensure smooth travel arrangements for visiting hajj pilgrims and limit overcrowding and long waits at the airport during baggage and check-in procedures.
Customers wishing to take advantage of the free offer can use WhatsApp and email to do so.
Travelers from Makkah should email [email protected], or connect via WhatsApp at +966515223812.
Travelers from Madinah can contact Saudia through [email protected], or connect via WhatsApp at +966515223813.
Saudia has also launched an awareness campaign to aid pilgrims through customs and airline regulations when traveling home.
It gives baggage claim and delivery procedure information through signs posted in 20 international and domestic stations, hotels, campsites, and holy sites in Makkah and Madinah.
The signs feature pictures and information in six different languages. The regulations concern items not allowed in carry-on luggage, including Zamzam water, bags with loose or long straps, irregular shaped or damaged boxes, and ensuring that luggage is in good condition for travel by being organised and packed with caution.
Saudia has added flights to ensure transport across the Kingdom and around the world. It is part of the airline's efforts to make hajj and umrah trips as convenient as possible for its passengers.