Metro experience: Next station Pallabi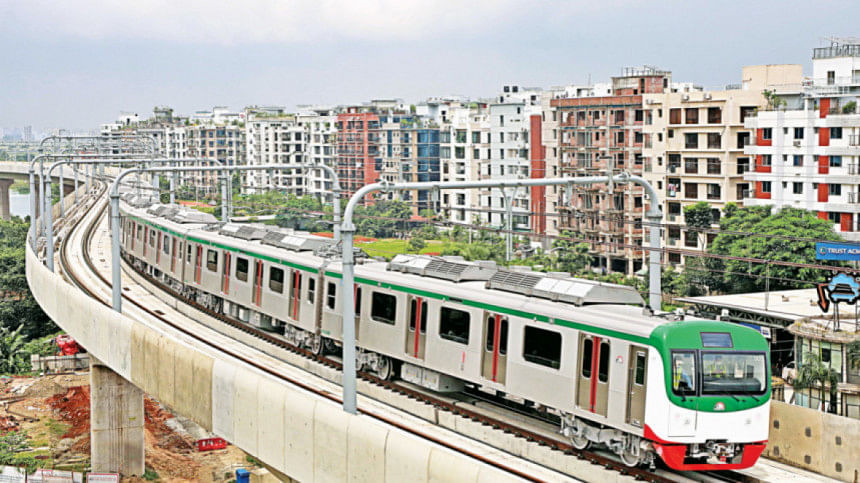 Even though I come to Diabari metro station in Uttara every morning at 8:30am, I arrived at 8:00am today. So far, the train has been leaving at 8:00am, but from today it has been extended to 8:30am.
Arriving at the station, I saw a relatively large crowd as the metro will stop at the new station, Pallabi, from today. There is no end to the passengers' enthusiasm. Media workers also have gathered.
I went to the "Ticket Vending Machine" to buy my ticket.
It was 8:30am. As the station was almost jampacked, I moved towards Platform-1, the one dedicated to women.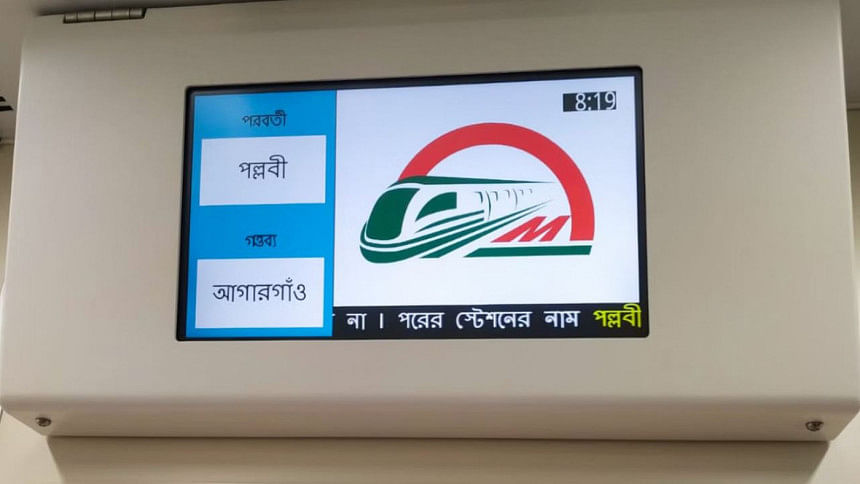 As per the schedule, the train arrives at the platform at 8:20am sharp. As the crowd in the women's compartment was relatively less, I boarded the train with ease.
At this point, I kept waiting for the train to start. It started as soon as the clock struck 8:30am. However, my worries did not stop.
My office starts at 9:00am. I was thinking whether I would reach the office in time.
This concern was not only mine, but I noticed such it among fellow travellers as well.
I even heard people objecting to the delay of the metro schedule by half an hour.
The scene, however, was slowly changing before the eyes. In such a situation, I did not understand when the five minutes had passed.
The train stopped at Pallabi station. It was 8:35am.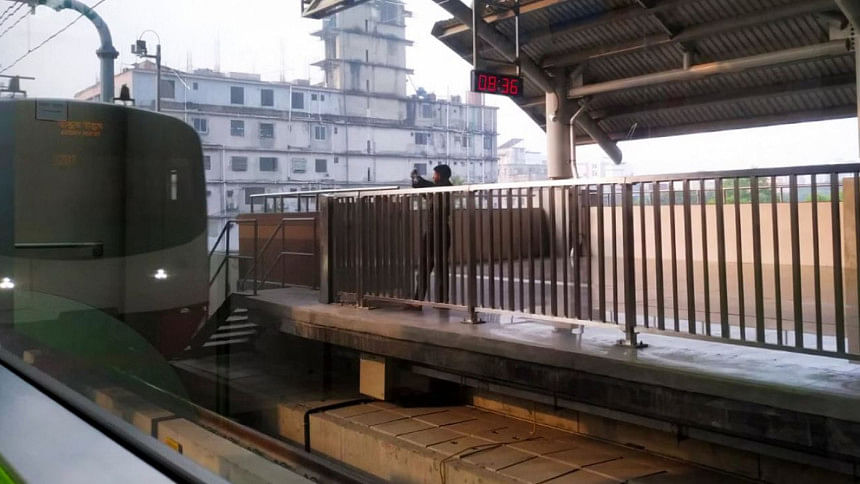 An unprecedented scene was seen when the train stopped at Pallabi station for the first time. Almost everyone had the urge to take photos or videos on their mobile phones to capture this moment.
Metro authorities were also enthusiastic about the passengers on the first trip. They welcomed passengers from Pallabi with roses and chocolates. There was also a guide to using the metro rail.
After stopping here for a while, the train started running again.
We came to Agargaon swiftly.
Since the inauguration of the country's first metro rail on December 28, it has been running from Uttara to Agargaon.
This train is stopping at Pallabi from today. From now on, passengers can hear "next station Pallabi".