Air travel, tourism, hospitality sectors expected to bounce back this year
Dhaka Travel Mart to kick off on June 2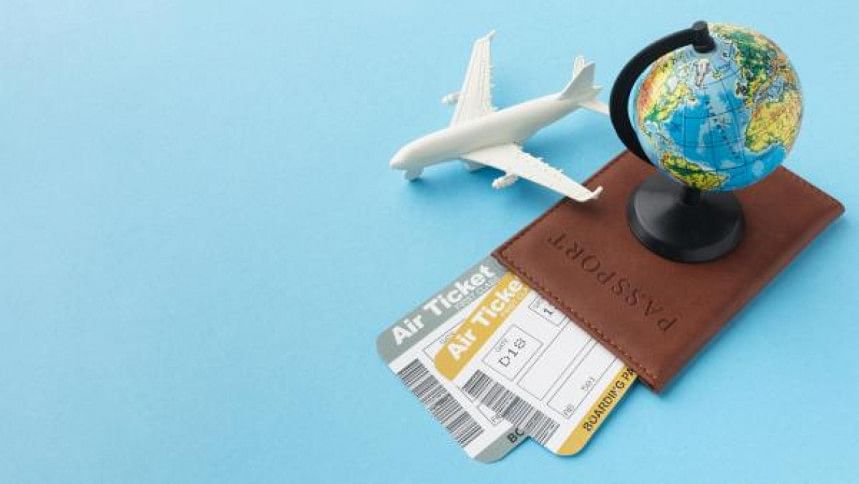 Air travel, tourism and hospitality sectors are expected to turn around this year following immense losses due to Covid-19 pandemic over last two years.
Towards that aim, the 17th edition of Dhaka Travel Mart-2022 (DTM) will kick off from June 2.
The three-day international tourism fair will take place at Dhaka's Pan Pacific Sonargaon Hotel.
Kazi Wahidul Alam, editor of the travel publication The Bangladesh Monitor, shared the information at a press conference at a Dhaka hotel today (May 28, 2022).
A total of about 50 organisations, representing national tourism bodies, airlines, tour operators, hotels, resorts, travel agencies, online travel agencies and service providers from home and abroad are taking part in the tourism fair, said Wahidul Alam.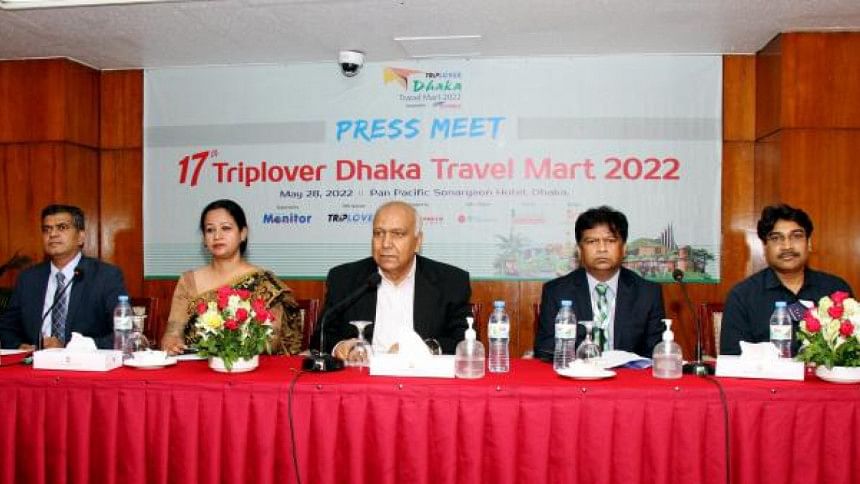 With a view to accelerate the recovery of travel and hospitality sectors of the country – following the devastating effects of Covid-19 pandemic, The Bangladesh Monitor will organise the tourism fair.
The adverse effects of Covid-19 were profound in Bangladesh's hospitality and tourism sectors as it lost about Tk 60,000 crore in gross value added during the pandemic, according to a survey by the Bangladesh Institute of Development Studies (BIDS) which was revealed in early April.
The study also said 1.1 lakh people lost their jobs amid the pandemic.
The fair will remain open for visitors from 10:00am to 8:00pm everyday, on payment of an entry fee of Tk 40 per person.
Attractive special offers and discounts will also be offered by the participating organisations during the fair, including free hotel accommodation.
Tour Operator Association of Bangladesh leaders said towards the end of 2020, the tourism industry tried to recover from losses, but the slump caused by the second and third waves of coronavirus forced many tour operators to leave the sector.
Rafeuzzaman, president of Toab that includes 700 tour operators, travel agencies, hotels, motels, resorts, airlines, and transport companies, told The Daily Star that 40 lakh people are currently employed in the tourism sector that added 4.4 percent to the GDP in 2019.
Organisers of the event said attractive door prizes will be offered in the raffle draw which will include airline tickets to Maldives, Singapore, Kolkata, Cox's Bazar and more.
Online Travel Agency Triplover is playing host as title sponsor of the fair while US-Bangla Airlines is the co-sponsor. National carrier Biman is supporting as the airline partner while Bangladesh Tourism Board and Bangladesh Parjatan Corporation are the partners of DTM-2022.