Women's struggles to rise above discrimination
Women's struggles have been very well-documented throughout the years but despite such extensive research, we uncover new facets and nuances about them every time we take a deeper look into their lives.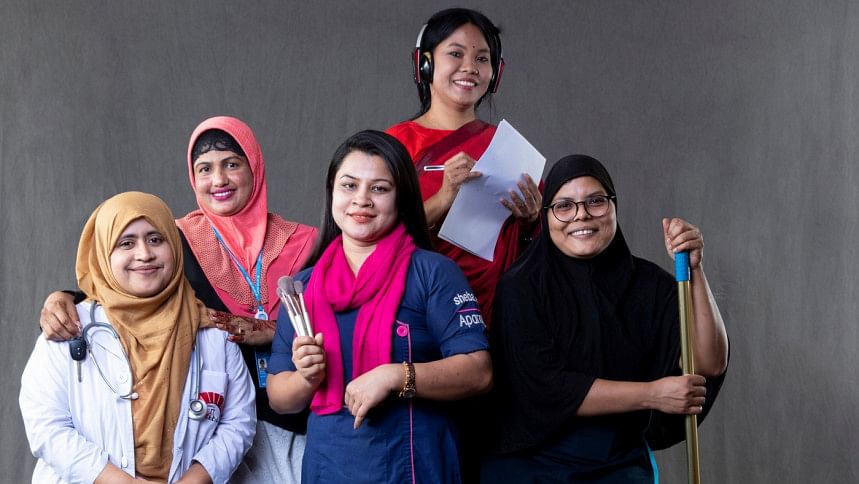 A common theme in the lives of women, particularly those who come from rural areas or the lower end of the economy is that they are never groomed for success. Society and even their parents do not have the same aspirations for them as they do for men. It is only under dire and unfortunate circumstances that they are forced to go and make a living.
Women's struggles have been very well-documented throughout the years but despite such extensive research, we uncover new facets and nuances about them every time we take a deeper look into their lives. Despite all odds, some of these women rose above all the torment and broke free of their shackles but if only they had received the proper support and encouragement from the get-go, maybe their stories would have been different. 
Take Salma Akhtar for example who always aspired to be a doctor but was married off when she was in grade six and gave birth to her first child when she was in grade eight. A few years into the marriage, her husband suffered from a stroke which rendered him unable to work anymore. Without any qualifications or training, Salma found herself taking on all of the financial burdens of the family.
Maya Chiran and Shelly Akhter also found themselves in similar circumstances. The former had to join work because her family could not bear the cost of her education while the latter was left by her husband for another woman and she had no one to turn to.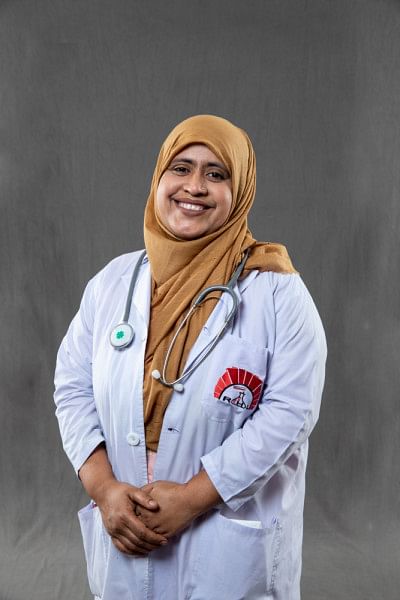 "I had to work at people's homes to feed my children. I decided to come to Dhaka with no work experience. I joined a nursery as an orderly but I felt as if I could do better. If only I had finished my education, perhaps I could have gotten access to better opportunities," Salma Akhtar stated. She currently works as a doctor's assistant at Rainbow Heart Limited but said that she was not allowed by her in-laws to complete her education.
Shelly Akhter too gave up on her education to marry off young but she was soon abandoned by her husband. Her parents had already passed away so she had no one to go to. She went into depression and constantly had suicidal thoughts but she translated her grief into something extraordinary by picking up the keys and learning how to drive.
"I had two younger brothers to take care of. I was sad but I knew I had to go forward and make something of myself. I wanted to show those who hurt me that they can't keep me down. I decided to run away from home and join BRAC driving school. I wanted to show everyone that women can do everything men can," Shelly explained.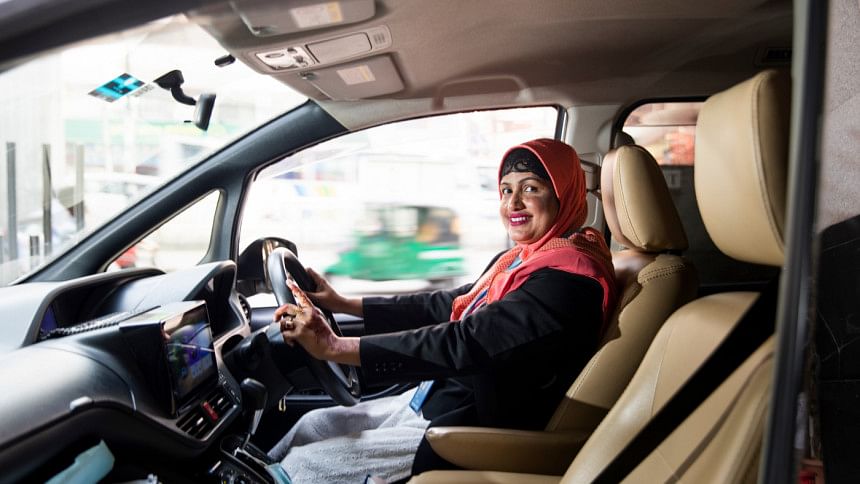 Her journey has led her to become a full-time professional driver for the UN.
Just like Salma and Shelly, Maya did not give up on life. She joined the American International School Dhaka (AISD) as a support staff and finished her undergrad.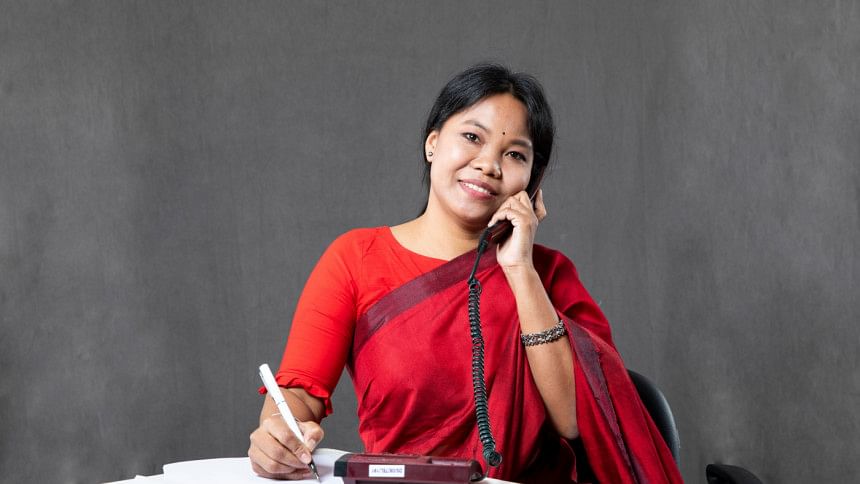 "It was a difficult road but I knew I could only rely on myself to make my aspirations come true. I got married and I have two beautiful children but I also never lost sight of what I wanted from life," elaborated Maya.
A lack of educational qualification is not the only thing that women have to worry about. Their career choices also often get questioned.
Take Fatama Rimi for example. She is one of the highest-rated beauticians for Sheba XYZ but her choice to pursue her dream career has led her relationship with her parents to get strained.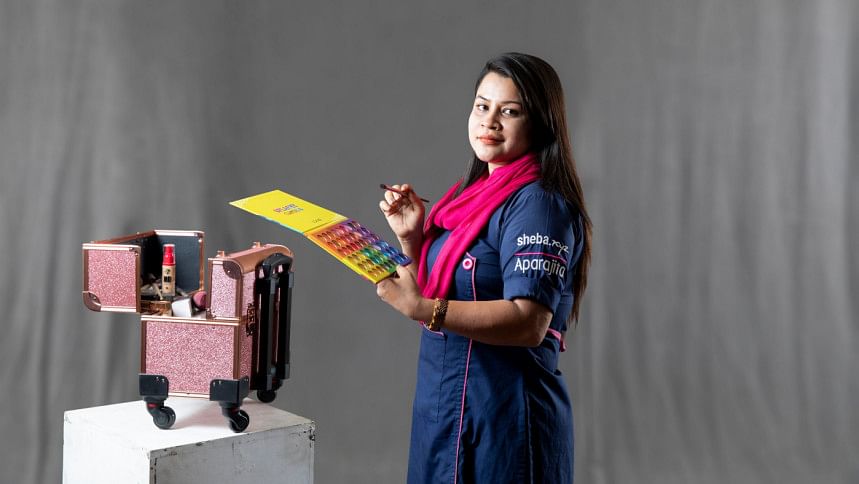 "I have a master's degree so my parents had other expectations of me. They don't understand how happy I am with what I do because I am so good at it. In addition, I make way more than I did from any other job," she stated.
Mukhta too is an individual who has had a similar road. A professional cleaner by choice, her choice of career was not accepted in her home.
"I have been with my organisation for 11 years. My family doesn't understand the level of respect I get here. To them, this is not a prestigious job but they don't realise how appreciated I am and how important my work is," she added.
These women have done everything to make the most out of their lives but under the right circumstances and with the right support, they could have made so much more out of themselves.
"Life can get unpredictable so it's our family's job to help us be prepared for it and not leave things to chance," added Salma who wants every girl in our society regardless of their aspirations to pursue their education.
The others share the same sentiments. They want a society where girls are given the same opportunities from the beginning as boys do. For them to be encouraged to get prepared for life in other ways.
"Organizations like the UN and even Brac are doing so much to help women but they will be able to do so much more only if society changes its outlook towards women", said Shelly.
"Boys are encouraged to go as far as they can, to fly as high as they can while they set limitations to our dreams," added Maya.
These incredible women we spoke to outperformed and outdid all expectations despite the odds being stacked against them. This only raises the argument of how much more they could have achieved if only they had the proper support.
Perhaps, Salma would have been a doctor, Maya could have been a lawyer by now, and Fatama would not be scrutinised for choosing to be a beautician. Society still has a long way to go but one thing is for certain, women will always rise above these barriers.
Participants: Shelly Akhter, Salma Akhter, Fatama Rimi, Maya Chiran, Mukhta
Styling: Isha Yeasmin
Makeup: Fatama Rimi
Special Thanks to Naim Chowdhury
In collaboration with KrayonMag