Why Ryan Gosling said YES to Ken doll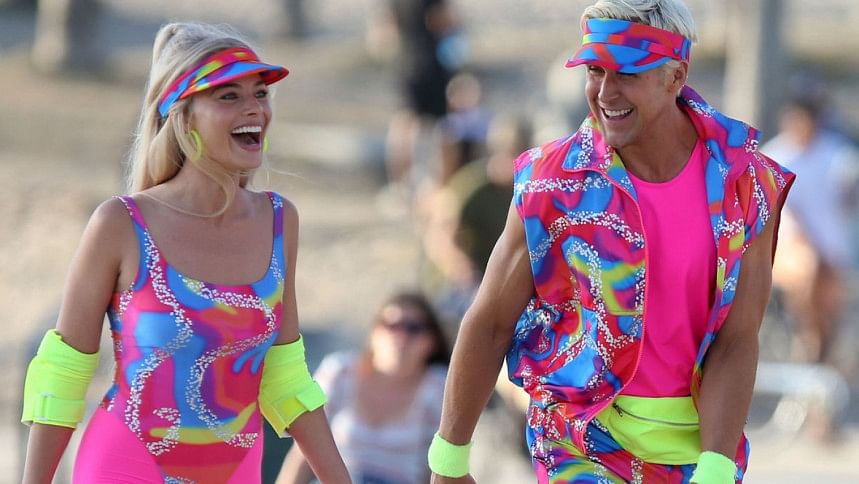 If you have not heard about the upcoming Barbie movie then it means you have been either living under a rock or marooned on an uninhabited island.
A few weeks ago, a picture of Ryan Gosling posing as Ken Doll, broke the internet. From his hair to his clean shiny face, everything spoke of Barbie perfect. However, moviegoers now have the daughter of Ryan Gosling to thank for his upcoming plastic perfect role of Ken.
The 41-year-old actor stated that he loved the script after co-writer and director Greta Gerwig, offered the part. Then, Ryan received a sign. "Best script I've ever read. I walk out in the backyard and, do you know where I found Ken? Face down in the mud next to a squished lemon," said Gosling. Gosling took a photo of his daughters' Ken doll and texted it to Greta saying, "I shall be your Ken, for this story must be told."
Gosling, who is portraying Barbie's (Margot Robbie') boyfriend in the upcoming live-action Barbie movie said, "Nobody plays with Ken." The actor described Ken as having no home and no job, which he later clarified: "Those are not plot details. These are just objective facts about Ken. That's the Ken life."
The Warner Bros. film is set to hit theatres on July 21, 2023.