Top 10 binge-worthy recommendations on Netflix
A balanced selection of informative and engaging genre-based movie collections available to stream on Netflix.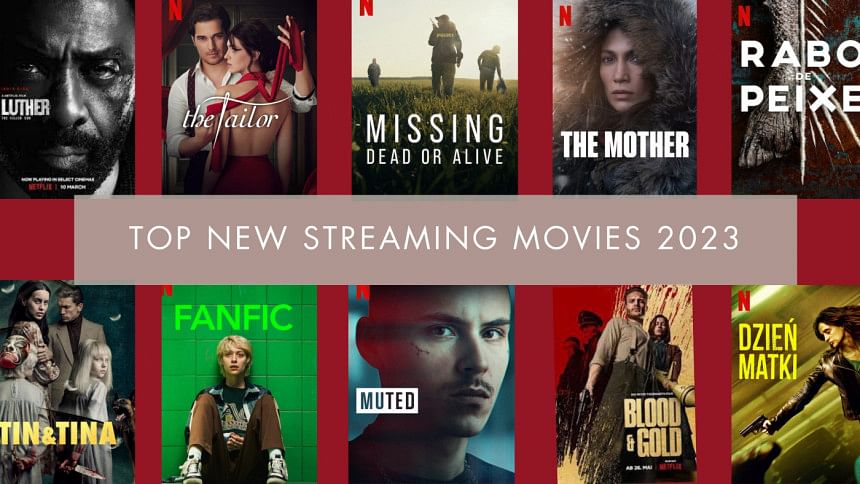 OTT platforms have revolutionised how we consume entertainment. With countless titles being added every month, selecting a show to watch in our leisure becomes a daunting task. To make your lives a little easier, here are the top 10 shows (that premiered in May 2023) which you should not miss. 
Missing: Dead or Alive – May 10, 2023
The show offers a chilling look into the world of missing-person investigations with a mix of suspense and drama. Richland County Sheriff Leon's commitment to transparency in his field is evident as the series offers viewers a glimpse into his work. It hopes to appeal to true crime fiction fans.
The Mother – May 12, 2023
The film's plot revolves around a mother-daughter relationship and their challenges while trying to avoid a dangerous assailant. The story follows the mother, played by Jennifer Lopez, as she embarks on an emotional journey to find her daughter and make up for lost time.
A determined cop's search for the truth leads the protagonist to two prized jackfruits that vanish from a politician's garden, and her investigation takes an unexpected turn. It is a film with a social message that is not preachy.
Muted – ​​May 19, 2023
Ever since killing his parents, Sergio Siscal has been silent. After being released from prison after six years, he joined a surveillance programme led by a psychiatrist to reveal the reason for his silence. 
Dzien Matki – May 24, 2023 (Poland)
Nina, a private former NATO Special Operations agent, will need to employ all of her lethal abilities to rescue her son from ruthless gangsters. 
Rabo De Peixe – May 26, 2023 (Portugal)
The plot of this comedy revolves around a boat carrying cocaine that sinks. Eduardo, the protagonist, sees this as a risky but exciting opportunity to make money and realise his impossible dreams.
Tin and Tina - May 26, 2023 (USA)
After going through a traumatic miscarriage, a young couple adopts twins from a convent. Everything was well until the children's obsession with religion causes problems for the family.
Blood and Gold – May 26, 2023
An intriguing WWII movie where a German deserter and a young woman are dragged into a brutal battle with a group of Nazis looking for hidden gold.