Tips to take care of your elderly pets
We may be adopting a young, energetic dog or cat one day, but in a blink of an eye, regular visits to the vet start as with age many complications start to surface. If your beloved pet has also reached an age where they need some extra care, some simple ways can make their lives safer, easier, and more comfortable.
Give them the right nutrition
All pets should be fed the best food possible throughout their lives, but elderly pets require special attention. Certain health issues may arise in older pets, which may have an impact on the foods they should and should not consume. Check that you are feeding them the right food and consult your vet about the best dietary option for your pet, if it has a specific condition.
Visit the vet more frequently
The majority of people are accustomed to taking their pet to the vet once a year, but as pets age, their chances of developing cancer, arthritis, and other health issues increase. Furthermore, pain signals in pets are sometimes overlooked, and they age faster than humans. Elderly pets require more frequent vet visits because they are more susceptible to diseases and are more likely to have health problems.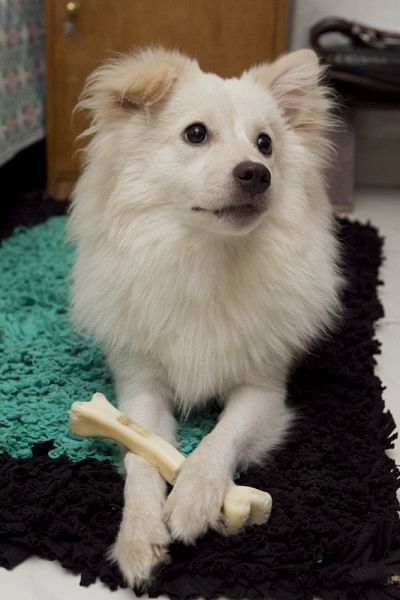 Maintain oral health
Because the majority of the pets do not receive proper dental care during their adult lives, it is not uncommon to see older pets with a few missing teeth. Dental care is an important part of grooming and should begin at a young age. To keep your pet's teeth healthy, wash them every day, and if they don't like it, start giving them dental treats. You should also take your pet to the vet once a year to have their teeth professionally cleaned.
Make small changes to your pet's environment
Making small adjustments to your home and the environment can have a big impact on your elderly pet's overall health. Putting down more carpeting around your home so that it will be easier for them to get up and will be less likely to slip on the floor. Try to keep them active with multiple activities or keep their favourite toy around the house so that they can play whenever they feel like it.
Spend time with them
Ageing is a normal process but when it comes to your beloved pet seeing them grow old can be painful. The best thing you can do is live in the present moment and cherish all of your memories. An ageing pet can easily become anxious if they do not see their owner nearby, which makes them terrified. So, make sure to spend time with them.