The ultimate Eid-Ul-Azha grocery shopping list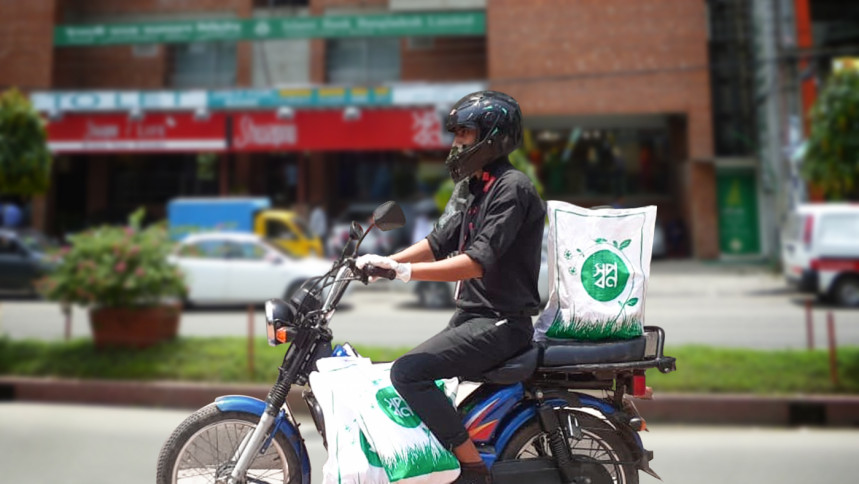 Eid is always a busy time — especially Eid-ul-Azha, as it involves all the work dealing the sacrifice, meat handling, workers, subsequent clean-up, etc. The least of your worries should be whether or not you have enough cardamom for the korma, or something sweet in case your dessert experiment falls short. This is where this list saves the day. Complied here are all the essentials one might need to make your family and friends' favourite dishes!
Meats
I know what you're thinking. 'Meat? Why would I need to buy meat during Eid-ul-Azha?' The truth is, you probably don't — but it's always better to be safe than sorry. And nothing is more unpredictable than sacrificial meat. Therefore, keeping a selection of your favourite meats — be it beef, lamb or even chicken — stored in small quantities in the freezer just in case will reduce a lot of headaches and stress.
Fruits and Vegetables  
Even though most Eid meals are meat-heavy, any lunch or dinner spread is amiss without some fresh vegetables adorning the dining table. Stock up on carrots, cucumbers, mixed greens, onions, tomatoes and other seasonal fruits and veggies. Most people usually want some fresh zesty salad with their favourite meat curry and this way, you will be prepared when you have to whip up an easy salad or vegetable dish!
Rice and Grains
This has to be the single most important item on your shopping list — rice. Eid is simply incomplete without some polao, firni, payesh, and the common denominator for all these festival staples is none other than rice. So, stocking up on rice is ideal not only for creating delectable creations but on those occasions when you have way too many unexpected guests over. This is where your extra 1 kg of rice saves the day!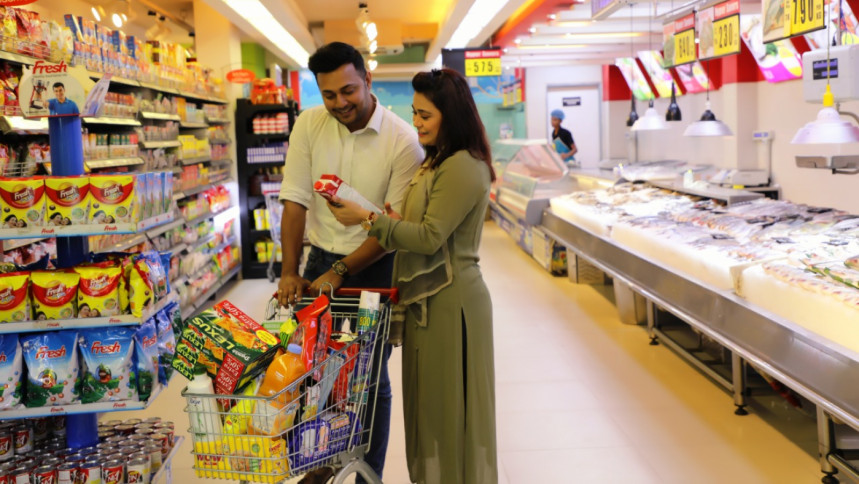 Condiments, Oils, Herbs and Spices
Just as the meat, rice and veggies are important, the spices are an integral part of any dish. Stock up on ginger, garlic, dried herbs and spices such as cardamom, garam masala, nutmeg etc., as well as ghee, oil, yoghurt etc. Make sure you get the highest quality spices and herbs to really make your yummy dishes shine!
Desserts
Regardless of whatever dessert you make, it is always handy to have extra sugar and salt at home. And keeping in mind what particular sweet dish you're making, you can shop for chocolates, whipping cream, cinnamon and cardamom, vermicelli, bread, etc as well as any cake pans or dishes you may need.
Snacks and Drinks
Every dawat and event is incomplete without some snacks or drinks. Remember to buy nut mixes, chanachur, frozen snacks as well as juices, soft drinks etc. when you go Eid grocery shopping. Put some chocolates or candies onto your shopping cart for everyone.
Eid grocery shopping can be stressful, and anxiety-inducing — but it doesn't have to be. Before going to the store, always write down exactly what you need and keep in mind that it is always better to be safe than sorry. Happy shopping and happy Eid!