The art of arguing smartly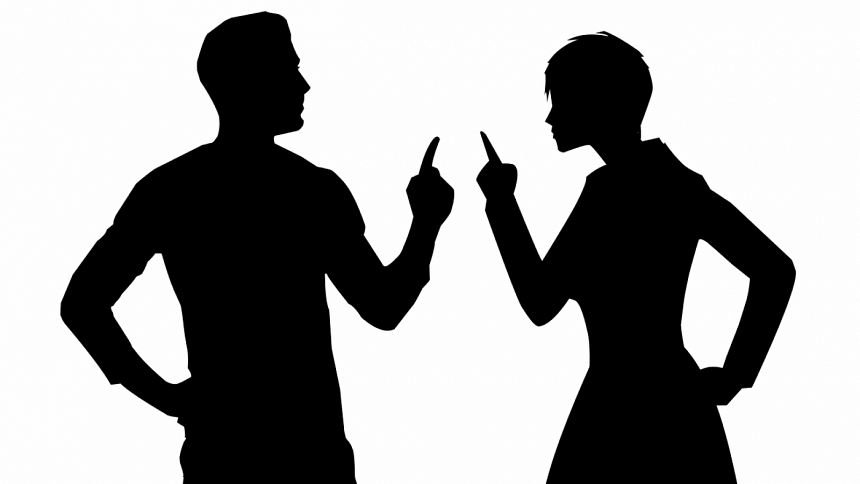 Any relationship, whether with a spouse, a friend, or a family member, may benefit from arguments as a healthy and effective means of resolving differences and coming to agreements. However, not every argument is made equal. Arguments that spiral out of control or get out of hand can strain relationships and add extra stress. Here, we shall examine some tips for successful and efficient argumentation.
Define the problem
Establishing the issue that needs to be resolved before starting a debate is necessary. This helps maintain the conversation's focus and prevents it from straying into irrelevant subjects. Indicate the nature of the problem and why it matters to you.
Set ground rules
Setting specific ground rules before engaging in the debate might be beneficial. For instance, you may take turns speaking, refrain from interjecting, and keep your attention on the topic. This can guarantee that the discussion remains courteous and fruitful.
Keep emotions in check
It's easy to talk or behave impulsively while your emotions are strong, so try to control them. Inhale deeply, and work to maintain your composure. Pause and return to the conversation when you feel more composed if you see that you are becoming overly emotional.
Focus on the issue and facts, not the person
Do not attack the personality or character of the other person. Instead, concentrate on the current problem and work together to find a solution. Use particular facts to support your points instead of assuming or generalising.
Use "I" statements
Use "I" statements rather than "you" ones to convey your personal viewpoint. Use "I feel hurt when..." as an example rather than "You always make me feel hurt."
Take turns speaking
Let each other finish their sentences without interjecting and get to the point they are trying to make. This ensures that both viewpoints are taken into consideration and heard.
Avoid ultimatums
Ultimatums can backfire and exacerbate a tense situation. Instead of stating, "If you don't do this, I'm leaving," attempt to reach an agreement or solution together.
Look for common ground
Look for areas of agreement and make use of them. This may foster a spirit of cooperation and respect among people.
Be willing to apologise
Be prepared to apologise and accept responsibility for your actions if you realise you were in the wrong or said something offensive.
Use active listening skills
Active listening is paying close attention to the other person's words and emotions without interjecting or passing judgement. This can increase the other person's capacity for empathy and understanding as well as increase their openness to your point of view should pay attention and repeat back what the other person stated in their own words while maintaining eye contact and making other nonverbal cues, such as nodding.
Practice empathy
The capacity for empathy is the capacity to comprehend and experience another person's feelings. Try to envision yourself in the other person's situation while you are arguing with someone. This can assist you in understanding the problem from their viewpoint and identify a solution that benefits you.
Be willing to compromise
One party often does not obtain what they desire in a dispute. Be prepared to make concessions and identify a solution that benefits all sides. Finding a middle ground or coming up with fresh ideas for solutions may be necessary for this.
Take responsibility for your actions
Be prepared to accept responsibility for your actions and extend an apology if you realise that you were mistaken or that you said anything offensive. Doing this may restore confidence and stop the conflict from getting out of hand.
End on a positive note
Try to conclude on a good note, even if you cannot completely fix the issue throughout the discussion. As you work together to find a solution, express gratitude to the other person for listening. Doing so may increase confidence and demonstrate your commitment to resolving the problem.
Active listening abilities, empathy, and a willingness to compromise are necessary for compelling arguments. You may have a constructive and polite dialogue that results in a favourable end by establishing ground rules, focusing on the current problem, and avoiding personal attacks. Even if you cannot completely fix the matter during the debate, always remember to accept responsibility for your actions and leave the conversation on a positive note.