Shams, the Internet Star
Shams, the content creator we all adore and admire today, began her journey with the Facebook page Thoughts of Shams in 2017.
Thoughts of Shams came to inception in 2017. Shams Afroz Chowdhury turned to content creation to divert her attention during a period in her life when she was possibly the most vulnerable she had ever been. "I still recall that day vividly. That was the day I received my first smartphone. So it was kind of a huge deal for me," Shams reflected back on her youth.
Shams, the content creator we all adore and admire today, began her journey with a Facebook page. "Probably a lot of people don't know that I began my journey with my Facebook page, which has the same name as my YouTube page," she clarified.
Because she has always liked writing, creating scripts and relatable content came naturally to her. "I began writing my own content as a stress reliever. When I sat down to compose for a while, I forgot about every stressor that was bothering me. In 2018, I created my first video and posted it to my Facebook profile. Then, after realising how much I appreciate creating content and making people happy, I made the switch to YouTube in 2019. She continued, "It also helped a lot to see people embracing my content and sharing and talking on it frequently.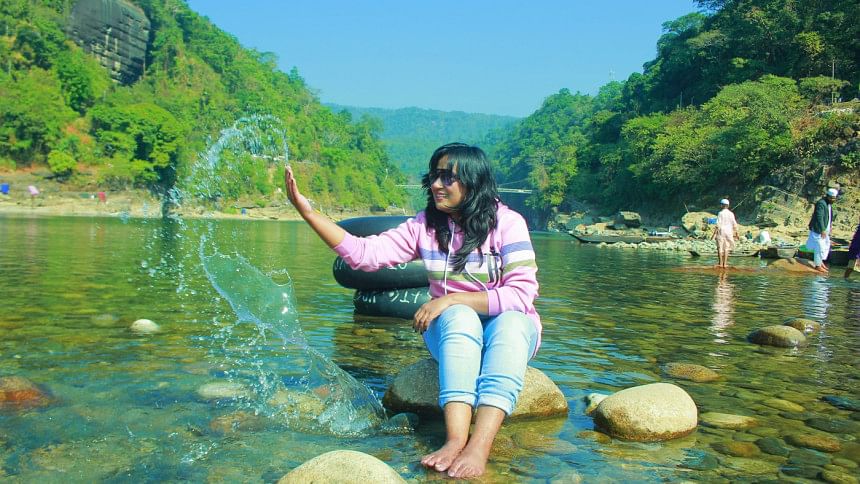 A content creator's everyday life includes negative criticism. Shams is no different. "I don't cope with negative criticism at all," she said in response to a question about it. "I understand how difficult it can be to read these remarks and then respond to those who spread negativity. But I honestly believe that these individuals will continue to do these things regardless."
Today an internet star, Shams offered her advice to anyone interested in venturing into the realm of content creation. In her opinion, the biggest mistake one can make when pursuing a career in the entertainment industry is not to have the proper intentions. "A large number of content creators copy the aesthetics of other authors or follow trends. You're not going to get very far with this. You have to understand that not everything is for everyone," she continued.
Another piece of advice she gave to the aspiring content producers was to avoid chasing fame. She learned from her experience that focusing solely on gaining fame through content production will not get you very far. Instead, she encourages everyone to be their true, raw selves, and success would eventually follow.
When asked what her future intentions for Thoughts of Shams are, she candidly admitted that she has none. "I'm terrible at organising. So I'm not really planning anything with Thoughts of Shams. I've enjoyed the journey thus far, and I intend to continue producing content for my followers until my last breath," Shams concluded.