Receding hairline and ways to stop it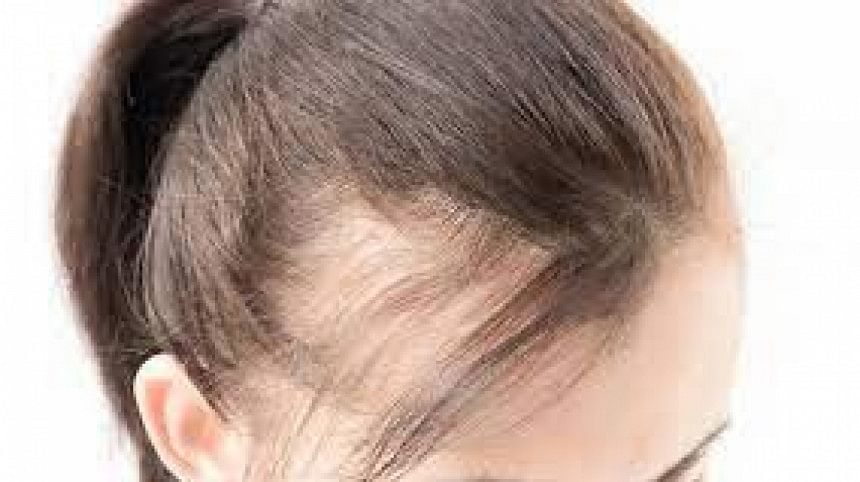 For most of us, hair is our crowning glory, and a receding hairline, caused by a substantial amount of hair fall and not enough hair growth to make up for it, can be depressing. There are plenty of reasons why a receding hairline can occur and it is important to know both the reasons for hair loss as well as ways to nip the unwanted problem in the bud.
Humans lose hair every day and new hair grows back simultaneously. All of this happens so imperceptibly that one need not do anything except maintain good hair health and trust the process. The real problem occurs when hair falls much faster than it grows back or does not grow back at all.
A receding hairline can have a number of reasons. 
Heating tools and hairstyling practices such as curling, dyeing, or perming can cause hair damage above the scalp. Women lose hair during and post-pregnancy due to hormonal shifts, stress, and nutrition deficiency.
Substantial weight loss is equally responsible for hair fall. Hair fall is also caused by a disease called trichotillomania, in which a person pulls out their own hair, often starting at the hairline. Side effects of certain medications can cause hair to fall out and finally, scalp hygiene.
Emphasised and re-emphasised over time, eating right really is the first step towards a healthy bodily function, including skin and hair health. Maintaining a balanced diet, full of leafy greens, nuts, and seeds is a good starting point towards achieving great hair. If the condition is too serious, topical medicated creams can also be applied, especially in case of hair follicle inflammation and to treat severe alopecia areata.
Hair transplant is another effective, albeit costlier way, to give the appearance of fuller hair. Finally, essential oils such as rosemary and peppermint play a big role in reducing hair loss and promoting hair growth.
While there is no apparent cure for a receding hairline, there are a few tips and tricks that can certainly help the case. First, it is important to tie hair loosely, as tight hairstyles tug at the follicles, loosening them up.
Wet hair is 70 per cent more stretchy than dry hair, so scrunching up damp hair or patting it with a soft cotton cloth is best. Similarly, it is advised to use a wide-toothed comb to detangle hair after a shower, rather than brushing it out fully.
Most haircare products contain sulphates, silicones, and parabens which can cause hair damage and build up. Washing hair every other day and conditioning once a week can keep the scalp clean, healthy, and moisturised.
Finally, stress relievers such as yoga and doctor consultations for supplements use go a long way in boosting hair nutrition and restoring your crown back to its days of glory.