"Pleasantness: The Story of Madhuree" jewellery exhibit opens at AFD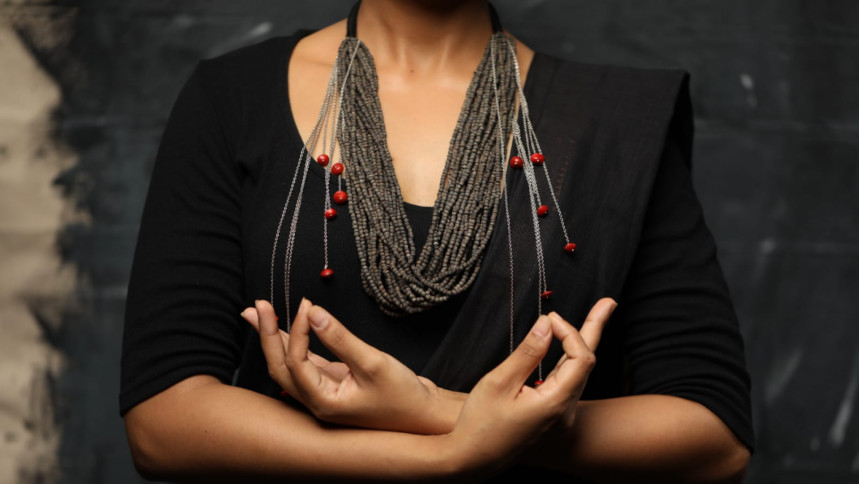 Friday, 1 July, 2022 marked the opening of the jewellery exhibition by fashion consultant Madhuree Sanchita Smrity at La Galerie, Alliance Française de Dhaka (AFD).
The jewellery displayed in "Pleasantness: The Story of Madhuree" is made from gold, silver, steel, iron, copper, and brass, as well as seeds from various trees, oysters, joists, conches, and other natural resources.
Madhuree Sanchita Smrity completed her honours from the Faculty of Fine Arts of Dhaka University and now works as a fashion consultant with fashion house, Rang Bangladesh.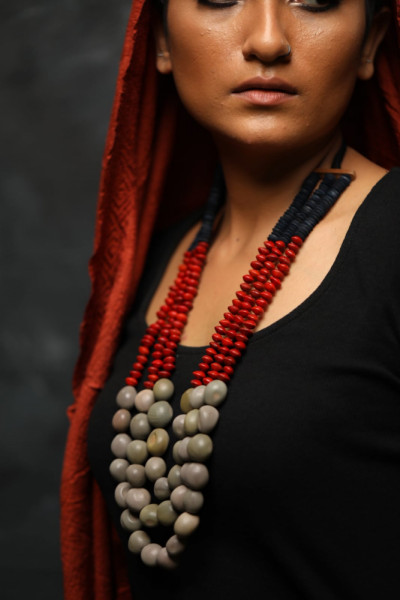 The first solo jewellery show by Madhuree is titled "The Pleasantness: The Story of Madhuree." It is devoted to her intense fascination with nature's beauty and the influence that nature has had on her life and current thinking.
When questioned about her sources of inspiration, she recalled always having a passion for jewellery and growing up wearing her mother's silver and gold pieces. Her interest in organic and natural jewellery dates back to her childhood.
The exhibition will remain open for all until 8 July, 2022. On Monday through Saturday, the gallery is open from 3PM to 9PM; it remains closed on Sunday.