#Events
Ongkur: Farhana Satu's photography exhibition opens at the Asiatic Centre, Banani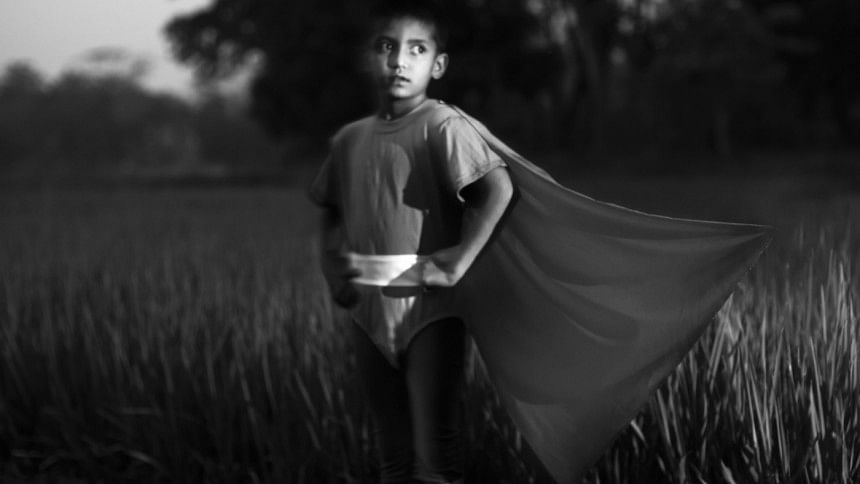 If you had magical powers, what would you want to be? This question is likely to come up quite often in conversations with children. However, it takes on a new dimension when asked to children diagnosed with cancer. What does a little person struggling with such big problems dream of?
This was the question that photographer Farhana Satu posed to her subjects, from which was born her latest exhibition, Ongkur. Organised by Mongol Deep Foundation, it is currently being displayed at Batighar, a space dedicated to the memory of artist and theatre personality Aly Zaker.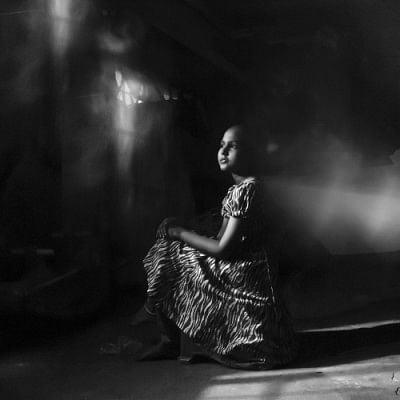 When photographing children, it can often be difficult to avoid stereotypes — the bright smiles and bright colours combination, or the wide-eyed, distraught children in monotone surrounded by poverty and pain. Satu's work almost immediately avoids this, opting for a play of light, shadow, and movement. The children photographed are playing, play-acting, and posing; in some, they are out of focus and seem almost like they are fading.
Behind the row of photos of children enacting their dreams — posing like a superhero, leaning back in a pose like a Nawab, or covered in flowers — the display shows snapshots from their daily lives: medical records, a pair of feet at the end of a hospital bed, a child entwined in his mother's arms on a hospital floor.
The result is whimsical, hopeful, and consistently heart-breaking. Even more so when you realise that out of the 100 children that she photographed, only two survived. In a majority of these cases, a lack of funds prevented them from getting the treatment that might have saved their lives.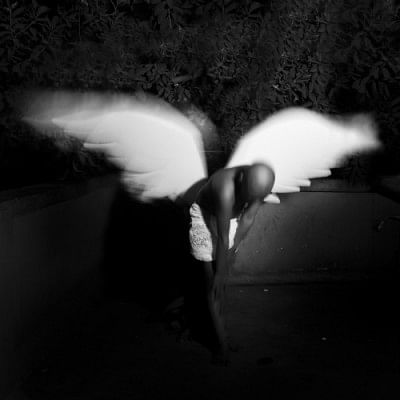 The location also speaks volumes about the exhibition. Aly Zaker himself lived with cancer for four years before his passing in 2020. The rooftop space holds images and memorabilia from his life and illustrious career while his favourite songs play lightly in the background, although the exhibition itself can be experienced in the silence and openness of the outdoor roof. 
When you exit, the last thing you see is a sketch artwork of the theatre personality, along with some words he was known for saying: "The show must go on."
It is a comforting thought that, even after he is gone, the art that he lived for will continue through exhibitions like that of Farhana Satu's powerful depiction of the lives of children with cancer, and shed light on the social and economic injustices that prevented them from getting the healthcare they deserved.
Essentials —
Batighar-Smritite Shorone Aly Zaker is located at the Asiatic Centre, House - 63, Road – 7/B, Block – H, Banani, Dhaka. Ongkur, the photography exhibition, will continue until December 3, 2022. It is open for everyone from 3pm to 8pm every day.