How to use ChatGPT
Master the art of ChatGPT with 10 life-changing tips. Unleash its full potential, personalise responses, and explore new horizons of creativity and knowledge.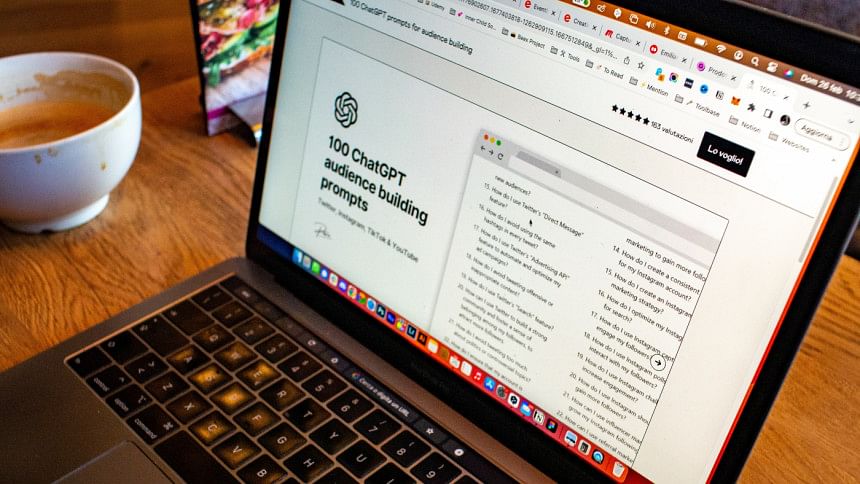 In the ever-evolving landscape of technology, ChatGPT has emerged as a ground-breaking innovation, revolutionising the way we interact with artificial intelligence. In this article, we will share the best tips for making the most of ChatGPT, allowing you to unlock its full potential and truly change your life!
Begin with a clear purpose
Before engaging with ChatGPT, take a moment to define your purpose and objectives. Are you seeking creative inspiration, assistance with problem-solving, or general information? Clarifying your goals will enable you to guide the conversation effectively and achieve the desired outcomes.
Craft thoughtful prompts
To elicit the most insightful and relevant responses from ChatGPT, it's crucial to frame your prompts thoughtfully. Be specific and provide context, ensuring that your questions or statements convey precisely what you want to explore or discuss. The more explicit and detailed your prompts, the better ChatGPT can understand and respond appropriately.
Utilise system-level prompts
Take advantage of system-level prompts to shape the behaviour of ChatGPT. You can influence the AI's tone, style, and even persona by including a brief instruction at the beginning of your conversation. Experiment with different prompts to fine-tune ChatGPT's responses to align with your preferences.
Collaborate with ChatGPT
Instead of perceiving ChatGPT as a mere tool, treat it as a collaborative partner. Engage in a dynamic and iterative conversation, building upon previous responses. By gradually refining and expanding your queries based on ChatGPT's answers, you can delve deeper into the topic and extract more comprehensive insights.
Establish boundaries
While ChatGPT is incredibly powerful, setting clear boundaries is essential. Communicate your limits by stating what you expect from ChatGPT, such as ethical guidelines or specific content restrictions. This ensures a responsible and respectful interaction, aligning with your personal values.
Leverage ChatGPT's creative side
One of ChatGPT's remarkable abilities is its creativity. When seeking fresh perspectives or innovative ideas, prompt ChatGPT to think outside the box. Encourage it to explore unconventional solutions or generate imaginative concepts. You might be surprised by the extraordinary creativity that ChatGPT can bring to the table!
Always double-check information
As with any AI-based technology, it's crucial to exercise caution and critical thinking. ChatGPT's responses should be treated as valuable insights rather than definitive truths. Verify information independently, fact-check statements, and cross-reference sources to ensure accuracy and reliability.
Use ChatGPT for learning
ChatGPT can be an excellent educational resource. Engage in conversations that allow you to expand your knowledge, explore new subjects, or gain a deeper understanding of complex topics. Treat ChatGPT as a knowledgeable companion, always eager to share insights and information.
Customise ChatGPT's responses
Harness the power of fine-tuning to personalise ChatGPT's responses. By providing specific feedback or examples, you can shape its behaviour to suit your preferences better. Over time, ChatGPT will learn from your input, refining its responses to align more closely with your desired style or tone.
Provide feedback
Lastly, embrace your role as a co-creator of ChatGPT's development. Share feedback on the AI's
It is already evident that this AI-powered tool has the potential to transform our lives in numerous ways. By implementing these 10 tips, you can unlock the full potential of ChatGPT and truly change how you interact with artificial intelligence.