How to design a study corner in your bedroom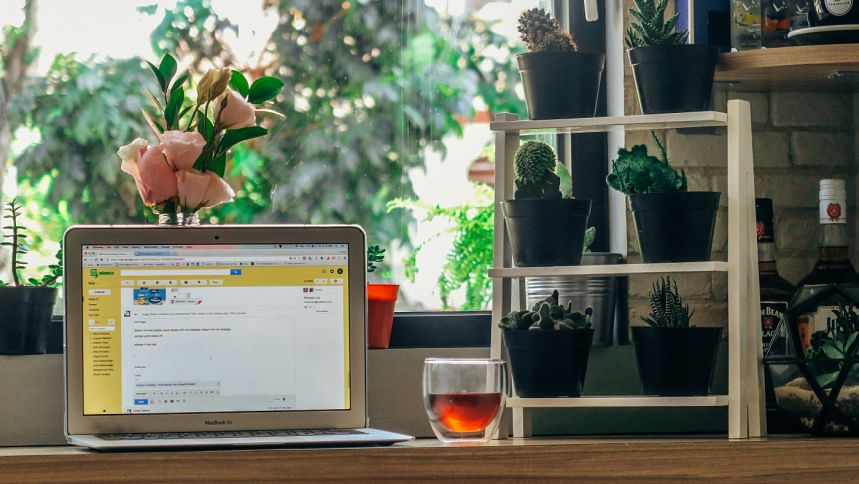 Your bedroom can now become a cosy workspace! However, your bedroom study place needs to be well-planned with little things in mind. So, here are some tips for you!
Efficient and minimal use of space
If the idea of a big study table in your sleeping space is not your thing, you can opt for a simple and compact study table that is suitable for placement in the nook of your bedroom to keep things to a minimum. Place a compact desk next to your bed, next to the lampshade, so that it will not take up too much room but will still provide you with sufficient surface area for storing your belongings.
Construct separate sections
If you have a big room, you can make the most of the space. Divide the work and sleeping areas in your bedroom with a light partition. It offers privacy and reduces distractions while working. With a basic design that goes with the style of the bedroom, the partition could be used for privacy effectively, especially if you share the room with someone and do not want to bother them sleeping while you are studying.
Surround with windows and light
When designing a workspace in your bedroom, access to natural light is essential. Studies have shown that exposure to natural light may improve both mood and productivity. It is also considerably easier on the eyes, hence, minimising the amount of eye strain that is experienced. If you want to get the most out of the light that comes into your home, position your workspace next to a window and make use of the area that is often wasted beneath your windows.
Bunk beds and study table
Children, teens, and adults love bunk beds with study tables because they save space and are functional. Bunk beds and study tables may be customised for various space sizes and aesthetics. For example, a bunk bed that includes an integrated study table and closets is great for compact bedrooms since it offers adequate storage without taking up floor space. For a bigger bedroom, a bunk bed with a table and bookshelves provides extra productivity and storage.
Design with purpose
The study area's walls can be a creamy colour palette to bring a sense of warmth and naturalism to the bedroom space. You should include natural components in your study area design since they provide a sense of biophilic calm that is both soothing and conducive to work. Because of this, green touches are quickly becoming standard. Plants, living grass walls, and even fake greenery all have a relaxing effect, and you will be able to study in peace and then go to sleep in your nearby bed with a serene mind.