HC ruling acknowledges mothers as legal guardian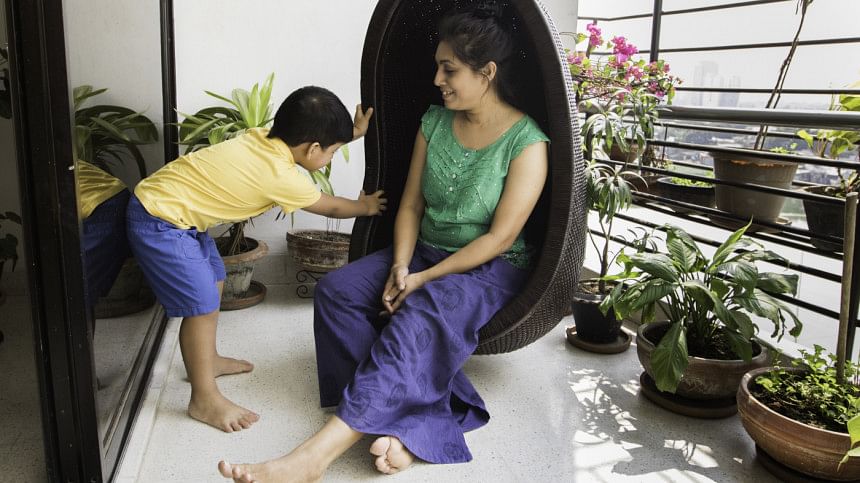 In a historic verdict, the High Court of Bangladesh has ruled that a mother can now be the sole legal guardian of her children. On 24 January 2023, the HC delivered the verdict on a writ petition saying all citizens have the right to get an education and job under the constitution. It will be sufficient if students mention their mothers' names when filling out a student information form (SIF) for examinations, and they cannot be forced to mention their father's names against their will. The High Court ruled saying that forms with the name of the student's mother or any legal guardian instead of the father must be accepted.
It started in 2007. A young woman was denied a registration card for her SSC exam by the Rajshahi Education Board because she was unable to fill up her father's name in the relevant form. The Rajshahi Education Board deprived her of the chance to attend the SSC exam because back then it was mandatory to write both their father's and mother's names in the form.
Following the incident, in 2009, a petition was started and rights organisations, namely — Bangladesh Legal Aid and Services Trust (BLAST), Bangladesh Mahila Parishad, and Naripokkho submitted the petition as public interest litigation to the HC challenging the refusals by boards of education to issue registration cards to the SSC and HSC candidates because of the lack of the father's names.
The HC verdict is a very important incident in our national dimension. For one thing, this ruling ensures that no student will be forced to use a guardian's name to identify that they do not wish to. For another, and this holds more gravity, the ruling recognises that mothers can be as much of a guardian as a father. This is a forward step towards the establishment of women's rights.
Calling our society a patriarchal society is an understatement. While it is true that women are getting more and more recognition; the prevalent dismissiveness towards them still remains at its core. Changing the entire social structure overnight is not possible but it is possible to take small steps toward positive changes. The HC ruling is one of those small steps. It's true that it took 14 years, but it's a start. From now on, one can enter the name of the mother or any other legal guardian in all kinds of government documents including passports and forms to get education certificates.
The HC ruling is being lauded for numerous reasons. Not only it ensures constitutional rights but also it paves a way for women's empowerment. It minimises the gap between parents' legal status as a guardian and hopefully will establish precedence for future cases.
Sadly, it has taken us this long as a nation to ensure that a mother's name is enough to express identity. But better late than never and a positive change should always be hailed. Now it's up to us, the very people who constitute the society to ensure the proper rights and recognition for women because society will not change unless we change.