Five football bromances that will melt your heart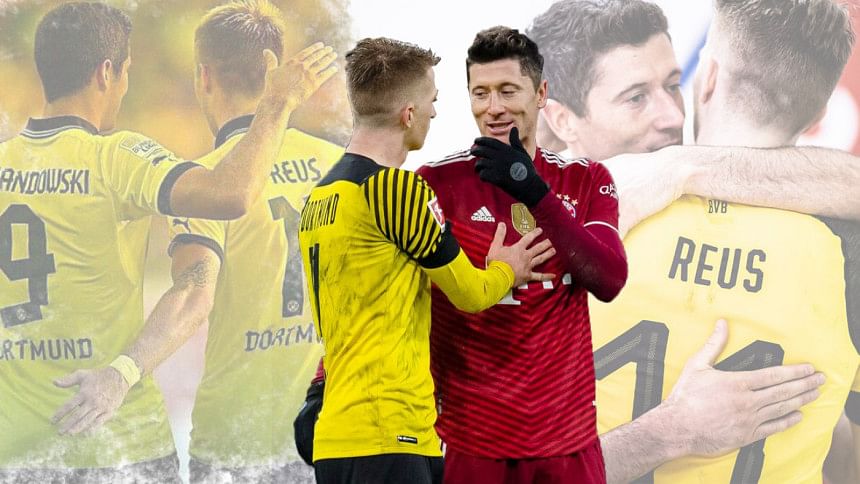 Teammates who spend quality time together on and off the pitch and do not let their different backgrounds create any barriers between them, form some of the coolest bromances in football that make the beautiful game more wholesome. 
With sparks flying on and off the pitch, we look at these 5 'bromances' that everyone has come to encourage and appreciate. 
Lionel Messi and Luis Suarez
The friendship between Messi and Suarez feels more like they are family members than friends, minus all the drama that happens in the family. On the field these two were ferocious, churning out goal after goal and winning trophies together; off the field, you will see both of them with their families dining out together, spending the vacation in exotic places and all-around wholesomeness. No wonder Messi got so emotional when Suarez left Barcelona, but that was just a small obstacle in their everlasting bromance. 
Neymar Jr and Dani Alves 
The two Brazilians became teammates after Neymar moved to Barcelona in 2013. The veteran Alves took the youngster Neymar under his wings and they bonded right from the start, with the pair having shared vacations and trips over the years. In addition to playing for the same club, they also get to play together in the national team, further strengthening their bonds as friends that have blossomed into a longstanding bromance. 
Robert Lewandowski and Marco Reus
Lewandowski and Reus were like two of the coolest guys on the block, who had their handshake; elaborate cheeky goal celebrations ending in hugs, together these two put quite the unit at the German club, Borussia Dortmund. Their amazing on-field chemistry also helped their friendship blossom. Lewandowski left the club for Bayern Munich after two years, and just like the coolest friends who meet after a long while in a reunion, these two could not stop laughing looking at each other. 
Thibo Courtois and Eden Hazard
You know everyone has that best friend, who will follow you no matter where you go sooner or later so that you can be besties everywhere? That is Courtois and Hazard in a nutshell. Both have been playing for the Belgian national team for a long time, they played together for the English club Chelsea and when Courtois left Chelsea for Real Madrid, obviously Hazard followed him the next year! As far as bromances ago, hardly anything can beat the feeling of being with your friend where you work. 
Declan Rice and Mason Mount
Most probably the strongest bromance in football right now, these two English players have been best friends since childhood. The pair immediately became friends when they were in Chelsea's academy at the tender age of eight, later Rice went to join West Ham but that did not hinder their friendship at all as they are known to spend their holidays together frequently. Separated at clubs but united on the international stage, it was just fitting when Declan scored for England the very first time, Mount scored too in the same match!