Days in a cruise ship: English footballer's wives and girlfriends at the Qatar World Cup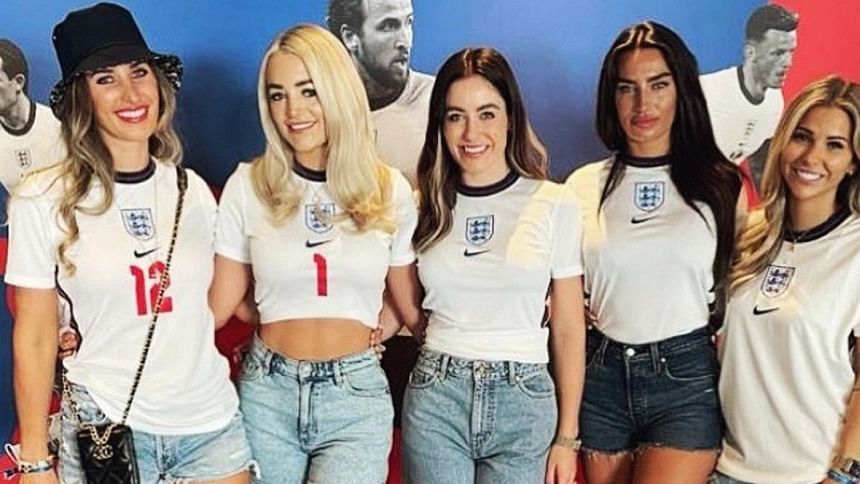 Imagine yourself as a superstar footballer with millions in your bank account and now have been slapped with a plethora of restrictions at the Football World Cup Qatar, which contradict your open, larger-than-life lifestyle. Do you drop the once in every 4-year event with the world's spotlight on it? Do you convert to a much humbler lifestyle just to fit in for a month-long event? Do you "adjust" to a much more "decent" lifestyle for the sake of football? The solution is simple, proximity. The "wags" or wives and current girlfriends of the sportsmen, who are travelling with the members of various national teams, chose to watch the action from a distance while seeking safety where the rules did not apply — in international seas.
A millionaire cruise ship has been anchored off the coast of Doha, Qatar for days, offering special amenities for the families of the football players. For the 2022 World Cup in Qatar, WAGs of English footballers are all scheduled to board a billion-dollar luxury World Cup cruise ship. Meanwhile, 6,762 guests and the partners of football players will be staying on the brand-new, MSC World Europa.
It can cost up to £6,000 per person to stay on board, while the ship is docked off the coast of Doha during the World Cup campaign. When guests stay on a luxury cruise, they have access to the onboard restaurants and bars. The 643-foot promenade pools, 14 ocean-view whirlpools, and six swimming pools are among MSC World Europa's claims to fame. It is a floating playground with an onboard amusement park and seven swimming pools that run on liquefied natural gas (LNG) — the cleanest fossil fuel currently on the market. It has a water park, a sliding roof, an avant-garde kids' club, and 11 tall bridges.
From a gastronomic perspective, there is everything you might want, including restaurants with specialties ranging from Italian to Japanese, steakhouses to Latin American delicacies, and the Chef's Garden Kitchen, the first hydroponic garden in the ocean where chefs may obtain the veggies they need.
Aside from the wags, the cruise accommodates thousands of fans who have been given the chance to watch the World Cup without having to submit to imposed restrictions or look for lodging in a small nation, which tourists from all over the world suddenly descended upon.
However, for the time being, the Western public appears to prefer a freer cruise ship.