Chinese Zodiacs: What do ancient scriptures say about you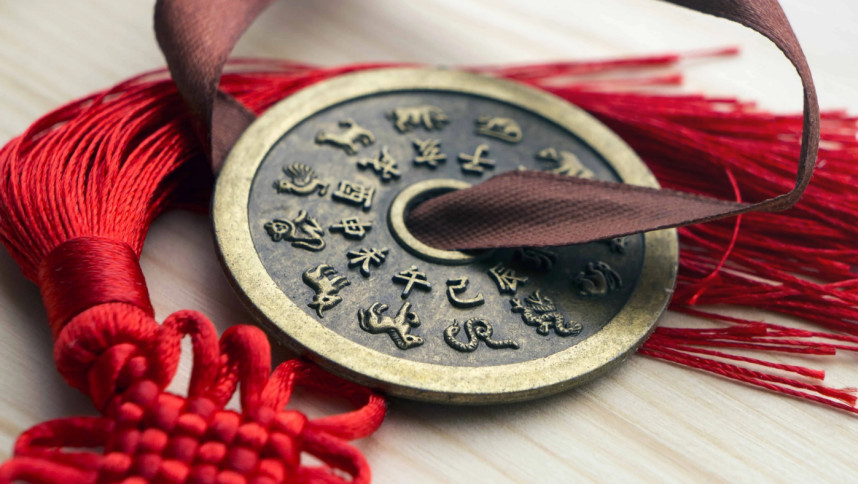 Did you know Chinese astrology dates back to 256 BC? In fact, it was during the era of Zhou Dynasty that the Chinese started taking a keen interest in zodiac signs. Chinese astrology employs notions that are not present in Western astrology, such as the Wu Xing teachings, the 10 celestial stems, the 12 earthly branches, the lunisolar calendar (moon calendar and sun calendar), and the time calculation after year, month, day, and time.
The heroic emperor Huang Ti made it possible for the Chinese zodiac signs to start their journey. The year when the Chinese calendar was created, 2637 B.C., marks its beginning. The years are designated on this calendar in cycles of 60. For instance, in the 78th cycle, 2000 is the 17th year.
A word combination made up of two series of phrases, one of which includes the names of 12 animals, designates the years in each cycle. These creatures are the Rat, Ox, Tiger, Rabbit, Dragon, Snake, Horse, Sheep, Monkey, Rooster, Dog, and Pig — in the order in which they appear in the cycle.
Let's take a look at the phrases and animals that define Chinese Zodiac.
Rat
...1948, 1960, 1972, 1984, 1996, 2008, 2020…
These individuals are extremely generous by nature. They have a solution to every problem and can be of great help. Their humour always helps them pass their toughest days with a smile. Moreover, they are full of skills too which makes them a versatile fit in general. Their lucky numeric values are 2 and 3. Their luck comes with the colours blue, green, and golden. They are most compatible with Ox, Dragon, or Monkey. They are advised to stay away from brown and yellow to avoid bad luck.
Ox
…1949, 1961, 1973, 1985, 1997, 2009, 2021…
One can trust the people born in the year of Ox blindly. They will take all your secrets to the grave. They are supremely driven and focused. They will go after what they want relentlessly. They have a heart of gold but a mind of stone too. They are people of pure diligence. 1 and 4 are their lucky charms. The colours white, green, and yellow are meant to bring in positive changes in their lives. They are besties with people born in Rat, Snake, or Rooster year. They are most likely to gain loss from the number 5 and 6. Sadly, the colour blue creates conflict for them.
Tiger
…1950, 1962, 1974, 1986, 1998, 2010, 2022…
Just like their name, they are highly courageous and tend to be leaders. They know what they are doing and they find immense pride in it. They are fiercely competitive and cannot bear someone else taking the spotlight away. Furthermore, they are incredibly unpredictable so it is very hard to presume their next move. 1, 3, and 4 are their lucky numeric values and colours that shall bring good fortune for them are blue, grey, and orange. Their most like-minded people are born in the year of Horse, Dog, or Pig. They are not supposed to select the numbers 6, 7, and 8 and stay away from the colour brown to avoid misfortune.
Rabbit
… 1951, 1963, 1975, 1987, 1999, 2011, 2023 ...
Silent in nature, these individuals are all about poise and elegance. They believe in actions more than words. They are very amicable and understanding. If they take responsibility for getting something done, they will put all their effort in it. The numbers 3, 4, and 6 are meant to bring positive strides in their lives while the colours red, pink, blue and purple are supposed to help their qualities bloom. Goat, Dog and Pig year borns are their soul mates. These people must not select anything in the following numbers — 1, 7, and 8. Dark brown, dark yellow and white are colours that are supposed to bring bad luck so better to dodge them!
Dragon
… 1952, 1964, 1976, 1988, 2000, 2012, 2024 …
If one has to be an epitome of intelligence, that person must have been born in the year of Dragon. People are inevitably intellectual and intend to gain a lot of knowledge. Curiosity runs in their veins and enthusiasm is something that is au naturale to them. They do not shy away from expressing how they feel, no matter what! The numbers 1, 6, and 7 are supposed to help them prevail in their respective lives and the colours greyish white, gold and silver are very impactful in a positive way. People born in the year of Rat, Monkey, and Rooster are their go-tos when in trouble or happiness. These people should be extra careful with the numbers 3 and 8 while deselecting primary colours blue and green for better luck.
Snake
… 1953, 1965, 1977, 1989, 2001, 2013, 2025 …
Wisdom is a gift and not all can have it. However, people born in the year of the snake have yarns of it, trust us! They look at every possible dimension of an issue before drawing a conclusion. This makes them intelligent as well. They are very enigmatic and this energy is channelled into the people they surround themselves with. Their lucky numbers are
2, 8, and 9. These even numbers will bring in even changes to their lives. Their suitable colours are black, red, and yellow. Bright and present, just like them. Their favoured partners are born in Ox or Rooster year. Disclaimer for them are the numbers 1, 6, and 7 and the colours brown, gold and white. Beware!
Horse
… 1954, 1966, 1978, 1990, 2002, 2014, 2026 …
Ball of energy that will make you wonder? Yes, that's a person born in the year of Horse. They are always on the run and don't know how to stop. Call them overworked or over anything, their urge to be unstoppable is just beyond one's comprehension. The numbers that will float their boat and take them to the shore is 2,3, and 7. On the other hand, green and yellow are the colours that they should opt out for to make their wishes come true. They fancy people born in the year of Tiger, Goat, and Dog. Unfortunately, they cannot make peace with numbers 1, 5, and 6 and the colours blue and white.
Goat
… 1955, 1967, 1979, 1991, 2003, 2015, 2027 …
Calm as water, gentle as a deer — that's what defines the personality of someone born in the year of Goat. They are extremely empathetic towards people and their struggles. The numbers that are meant to do wonders for them are 2 and 7. Also, the colours brown, red, and purple are their jams. Cannot go wrong with them, never! The chances of people born in the year of Rabbit, Horse, Goat, or Pig wooing them is excruciatingly high. Nevertheless, they are not to be under the shadow of the numbers 4 and 9 and the colours blue or black. Total disaster.
Monkey
… 1956, 1968, 1980, 1992, 2004, 2016, 2028 …
How many of us actually believe in Darwin's theory? Well, as the debate continues, people born in the year of the Monkey are cunning, smart and very inquisitive. They want to learn and know everything possible. Even numbers like 4 and 9 help them achieve their goals faster and invite more prodigious energy into life. The same goes for the colours white, blue and gold. Can be wondrous! Their true partners in crime are the people born in the year of Ox, Dragon, and Snake. In spite of that, the numbers 2 and 7 along with the colours red and pink are their all-time enemies. Better to run when near the radar.
Rooster
… 1957, 1969, 1981, 1993, 2005, 2017, 2029 …
People born in the year of Rooster are sharp as an eagle. They will turn the table towards them before you can even spare a blink. However, it all does not come that easy. They are very passionately hardworking and very dedicatedly observant. The knack for being a perfectionist goes a long way for them. The numeric values that bring in sheer luck for them are 5, 7, and 8. An icing on the cake for them are the colours gold, brown, and yellow. A flawless combination of good energy. People they are the most comfortable around are born in the year of Ox, Dragon, and Snake. What they will not find comfortable are the numbers 1, 3, and 9 along with the colour red.
Dog
… 1958, 1970, 1982, 1994, 2006, 2018, 2030 …
Forecasting as a forte can be added to their CV. No, we are not kidding! They are extremely prudent and tend to have clarity about more or less everyone they are surrounded by. Truth is something they cannot hide and do not even wish to. They are brutally honest but unexplainably kind. Best of both worlds. Furthermore, the numbers 3, 4, and 9 help them attain this great of a personality. These individuals are meant to incline towards the colours red, green and purple. They are super attracted to people born in the year of Tiger, Rabbit, Horse, and Monkey. What they cannot and should not incline towards are the numbers 1, 6, and 7 and the colour blue, white, and gold.
Pig
… 1959, 1971, 1983, 1995, 2007, 2019, 2031 …
These individuals can have several facets and qualities but compassion? It's something they do not need to cultivate. It's built in for them. Very thorough about every step they take, people born in the year of the Pig are very conscious. The numbers 2, 5, and 8 should help them manifest their dreams and the colours yellow, grey, brown and gold are supposed to assist in that. Their pairing is supposed to be with the people born in the year Tiger, Rabbit or Goat. Weirdly enough, they have a hate-hate relationship with the numbers 1, 7, and the colours red, blue and green. How uncanny!
Now that was a trip down the ancient lanes of Chinese astrology, was it not? If you did find your birth year to match with your attributes, consider following the advice given. Who knows, you might just achieve that goal you have been longing for!