Azmeri Haque Badhan — an advocate for Bangladeshi saris and jewellery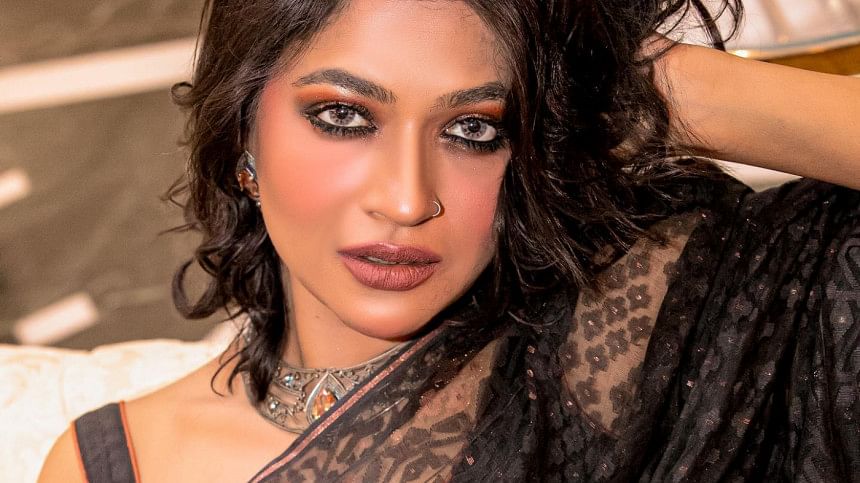 Imagine a beautiful woman walking down the red carpet in a crispy golden beige sari with the scenic French Riviera in the backdrop. Body and soul, fabric and form, all intertwined to create the perfect silhouette. The master craftsman, somewhere out there couldn't be more pleased. Nothing could have draped the olive-toned beauty better than the magical creation — the dazzling sari.
Fans would by now already know who we are talking about. Azmeri Haque Badhan blushed a little to our praises.
"Sari means all the world to me. I want the entire world to fall in love with the fabric as I have myself. It's a magical attire that best complements my physical structure. I wouldn't say it's an easy attire to wear, but it's definitely worth the difficulties," she said.
Badhan, one of the most coveted actresses of the Bangladeshi silver screen, has made it a point to wear local saris and jewellery to most international events and promote the rich legacy and craftsmanship of the country to the global audience.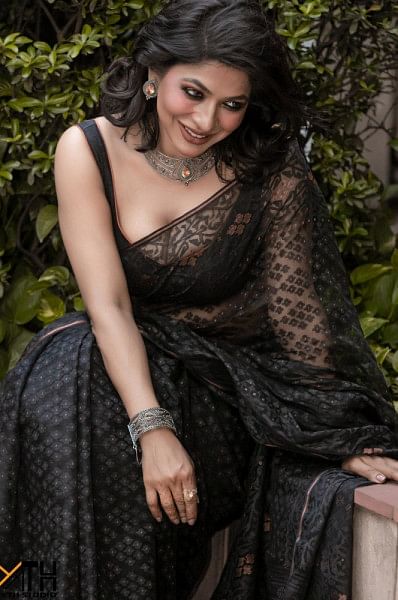 "I think we need to be more specific here," chimed in the belle, "I particularly promote our Bangladeshi female designers and their creativity. I love silver jewellery and so I promote that on all platforms. I want to inform everyone including my fans that it doesn't take much to get dressed and look beautiful. You don't need to be wrapped in expensive, international brands. Rather, authentic and easy-to-get local designs are equally fit to make you look at the top of your game," said the actress.
Our conversation drifted between many topics from fashion to beauty to the exquisiteness of the craftsmanship in Bangladesh. Badhan was very clear about one major point through it all.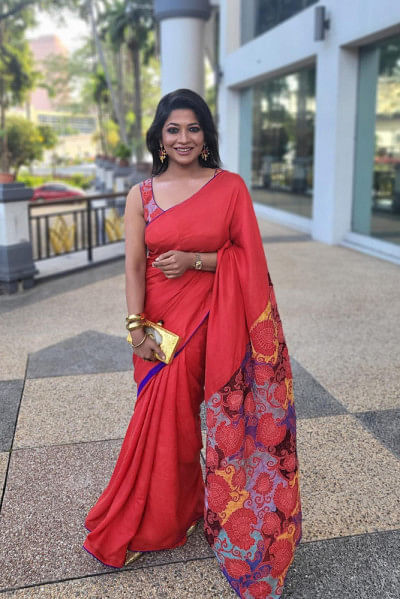 "It's not the dress that makes you look beautiful, it's your own confidence, your work and your personality that matters most. And the rest comes naturally. I personally believe in working harder and making more noise. The world will automatically follow my footsteps and when it does, I want to use it for the best cause. I want the world to know about the thousands of creative people in our country — the hardworking ladies, their craftsmanship, talent and precision to quality. That is my motto and I hope to continue, this approach as long as I live," said Badhan.
We could only end by saying: "Strength to you, girl. More strength to you."
Special thanks to Azmeri Haque Badhan for the interview and the photo support