8 female lead movies to watch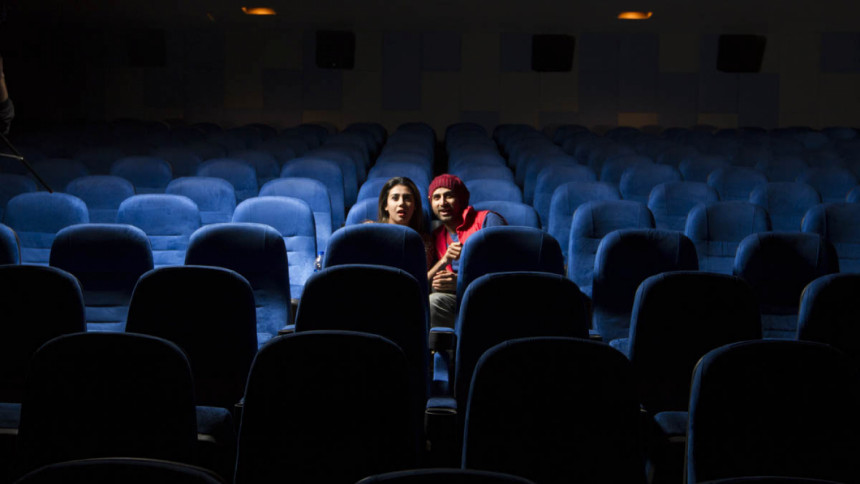 Even though we believe women should be celebrated every day, there are some instances which you just cannot avoid. In this case, it's the movies. Everyone likes to give a good reviewed movie a watch but even to this date, there are very few genuine female-led movies that have received the love from their viewers.
Here are 9 movies which we think portrays women and their strength, resilience and many other qualities.
No Dorai
Bangladeshi movies and that too a female as a lead, is a triumph on its own. Sunerah Binte Kamal made her debut with this movie. It was about a girl living in the coastal areas who had very little liberty and was married against her will. Afterwards, there was a turn of tables and she emerged out of her persecution with courage. The director did a great job as he covered the transition of a helpless woman to a woman who would not accept injustice of any sort.
Rehana Maryam Noor
Rehana Maryam Noor has been a great achievement for the nation itself due to the international accolades and appreciation it received. This story is about a woman who is a pro-feminist and struggles to deal with mental health issues while being the breadwinner of the family. Amidst this, she comes in contact with a situation in which she is silenced but due to her character being as such, she fought back and bore the consequences. Such movies are like gems for our country because they have a motive and a message hidden in them that shall be rejoiced.
Kahaani 1 and 2
Vidya Balan always plays roles that show strong, independent and brilliant individuals. Kahaani 1 (2012) was the first version of the movie and it is basically a thriller about a pregnant woman looking for her husband. Things take a turn when she meets an inspector who understands her intentions. In Kahaani 2 (2016), it was about a daughter and her mother being together. The movie is twisted, chilling and dark at the same time.
English Vinglish
Sridevi's last movie before her untimely death remains a piece of eternal celebration of her contribution as an actress to the history of Bollywood. In English Vinglish (2012), a naive and non-English speaking woman is constantly insulted for her inability to fit in the pseudo standards of the society. Right after her point of tolerance, she decides to explore her abilities and completely rediscovers herself. It shows the beautiful journey she had while doing so.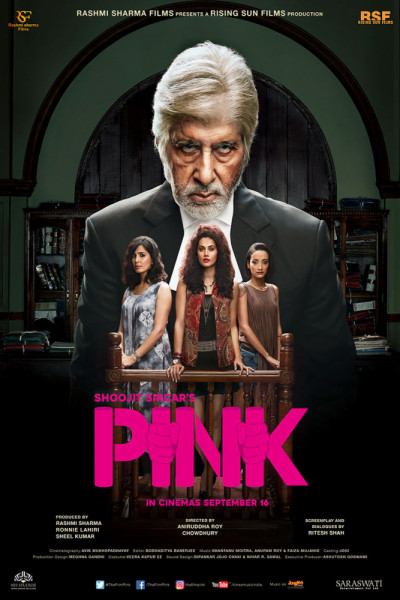 Pink
The #MeToo movement not only sparked a much needed revelation of female harassment but also accentuated the urgency of addressing consent. Pink, in which Tapsee Pannu and Amitabh Bachchan are seen side by side fighting a case of justice. Justice against patriarchy, politics and most importantly, justice for consent. This movie was symbolic because it showed how society points fingers only on women and the lifestyle they lead. Pink (2016) is a form of cry for help towards society and its biased point of view.
Raazi
Raazi was released in 2018 and gained a lot of critical accolades. Alia Bhatt did an excellent job in this movie and it was one of her career's best performances. In this movie, Alia is a hardcore patriot who sacrificed her personal life for the sake of her country. The plot was based in 1947 where there was political chaos going on between India and Pakistan. Alia was an Indian spy married into a Pakistani military family and had to stay undercover for the benefit of her nation.
Annihilation
Screened in 2018, Annihilation is a sci-fi movie that focuses on a team of military scientists looking into a research for aliens or something extraterrestrial. What they find is supremely mysterious.
Gina Rodriguez, Natalie Portman, Jennifer Jason Leigh, Tuva Novotny, and Tessa Thompson played lead roles and created a stir among the sci-fi movie society. It was interesting to watch females take lead in genres as such.
Wonder Woman 1984
The name itself is self-explanatory. Wonder Woman was a rendition of the Wonder Woman film of 2017. It was released in 2020. The whole story of this movie revolves around Gal Gadot as Wonder Woman and her enemies. Even through the rough and tough fights, a love interest sparks and makes things more complicated. Wonder Woman is one of the very few fictional characters that is a woman and has an ignition of power like she does.
To conclude —
Refreshing to see females taking the lead in such movies that are both commercial and critical successes, isn't it? We believe there are still so many roles that females yet have not played while keeping the capability of stealing the show. So, more the merrier, we suppose!