After MasterChef, Kishwar working with Michelin star chef Yomoda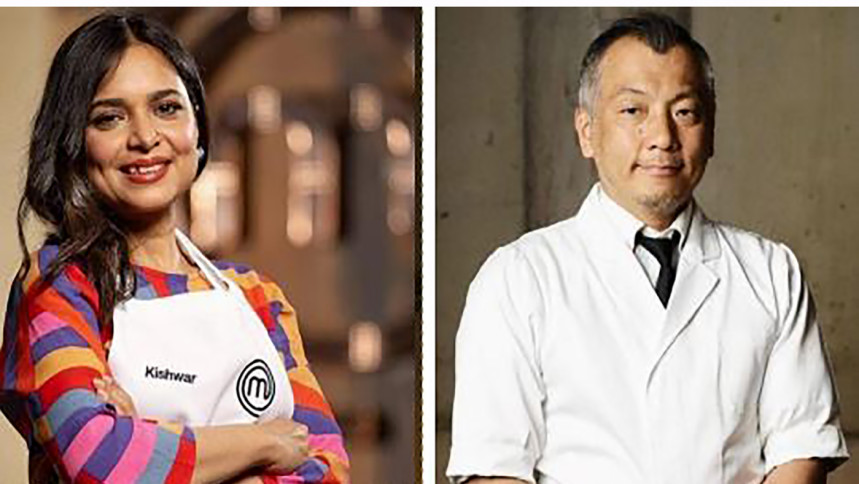 Culinary sensation Kishwar Chowdhury is the first Bangladeshi-Australian to secure the third place in the internationally renowned cooking show, MasterChef Australia. She fought for the title of MasterChef Australia against Justin Narayan and Pete Campbell. She took home $20,000 in prize money to get her food dream off the ground. The talented cook is currently training under Michelin star chef Masahiko Yomoda, who was present in the MasterChef kitchen during the bento box challenge this year.
Yomoda is the owner of the restaurant Ishizuka, which presents French-Japanese cuisine. After her time in the MasterChef kitchen, Kishwar plans to work on her cookbook, containing her most cherished Bangladeshi recipes. She wants to impart the legacy of Bangladeshi cuisine to her kids.
Kishwar will also be releasing her own menus from celebrated chef Adam D'Sylva's restaurant, Tonka, on July 29. D'Sylva, an Italian-Indian chef, is the co-owner and Executive Chef of award-winning restaurant Tonka, situated in Melbourne.
Kishwar will be in Tonka from July 29 onwards to present menus with her family recipes, a few dishes that she created on MasterChef Australia 2021, as well as recipes that she originally conceptualised. She is also actively working with the Australian Centre for Asylum Seekers and Refugees.