The ultimate food board guide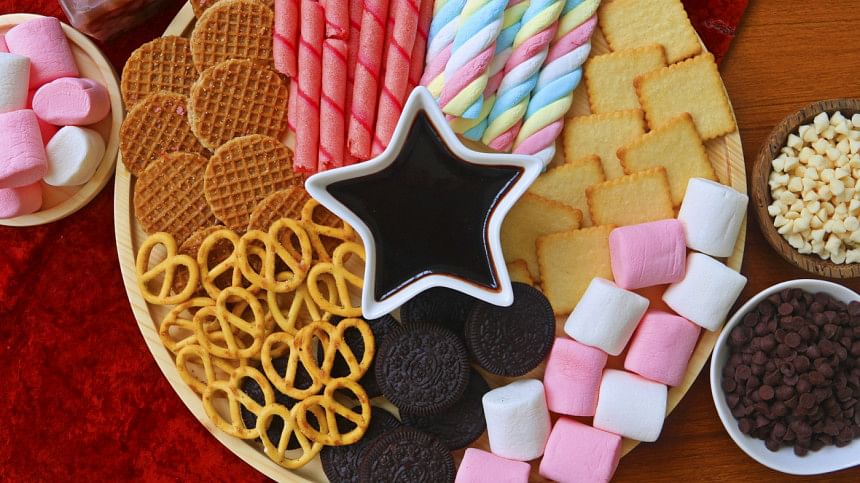 Food boards are the ideal party platter for every occasion. Whether you are hosting an evening soiree or planning a movie night, a food board can be the perfect accoutrement to your menu. Not only are they delicious to binge on, but can also be a fun way to flaunt your creative aptitude.
Grazing boards range from being fruity to meaty, and everything in between. If you consider yourself a food geek, this rundown shall give you a chance to boast your food knowledge the next time you nibble from a grazing platter with company.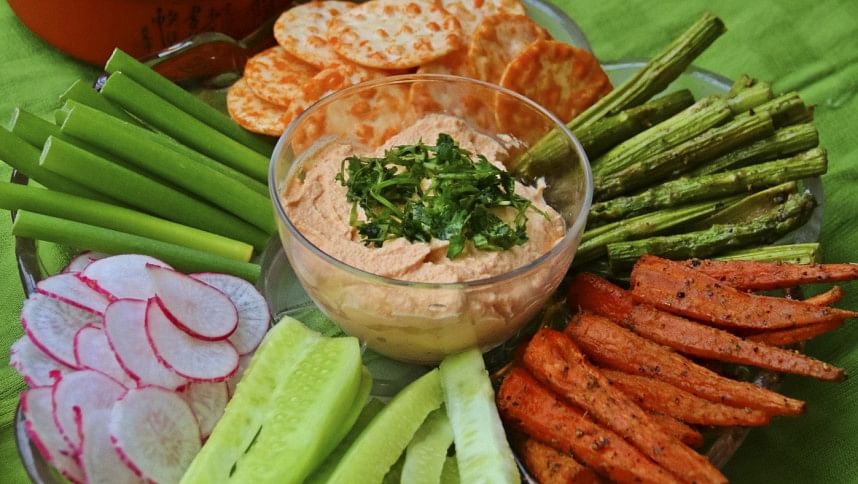 Crudité Platter
Crudité platters are no-fuss, easy to make platters as they mainly comprise of vegetables that are either raw, steamed, or blanched. Not to be confused with a relish tray where the vegetables are cooked, fermented, or pickled.  Adding thick and flavourful dips can bring zing to this platter, such as cheese sauce, hummus, or yoghurt dips.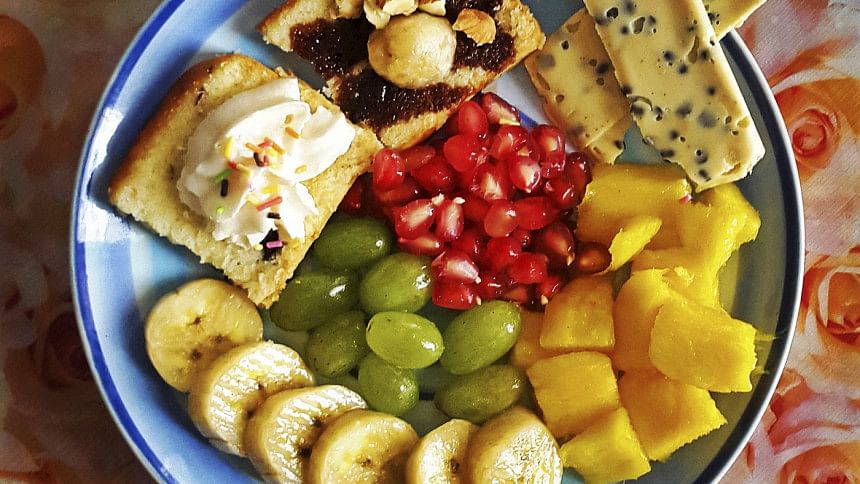 Fruit Board
Freshest on the list, a fruit board consists of fresh fruits. However, you can exert creativity by cutting fruits in fun ways, making fruit skewers, and playing with colours. Ricotta cheese pairs well with fruits and for dips, honey and maple syrup are great choices. For a fancy presentation, you may create a "fruit bowl" out of real fruits to serve in!    
Fondue Platter
Fondue platter is literally party on a board with its array of dips, fruits, crackers, and candies. This assemblage of sweet treats can be the perfect dessert fix! Fondue platters consist of berries, crackers, wafers, marshmallows, mini waffles, pretzels, cookies, and fruits. You can also include variations of dips such as chocolate, caramel, and hazelnut sauce.
Greek Mezze Platter  
A celebration of Greek cuisine, a mezze is essentially a selection of small dishes meant for sharing. It is a representation of the Greek cuisine that consists of dips, vegetables, meat, and cheese. Fill yours with Greek salad, tabbouleh, falafel, pita, olives, and pine nuts. Feta and halloumi cheese are classic options and so are hummus and tzatziki for dips.   
Charcuterie Board
Charcuterie boards may contain a variety of elements including nuts, olives, cured meat, fruits, crackers, and fruit spreads. Typically, they consist of a wide gamut of textures, flavours, and colours and can easily be regarded as the most wholesome grazing platter. Add in blocks and slices of cheese or cheese dips and viola – you'll have a cheese board!