Delicious, healthy sehri recipes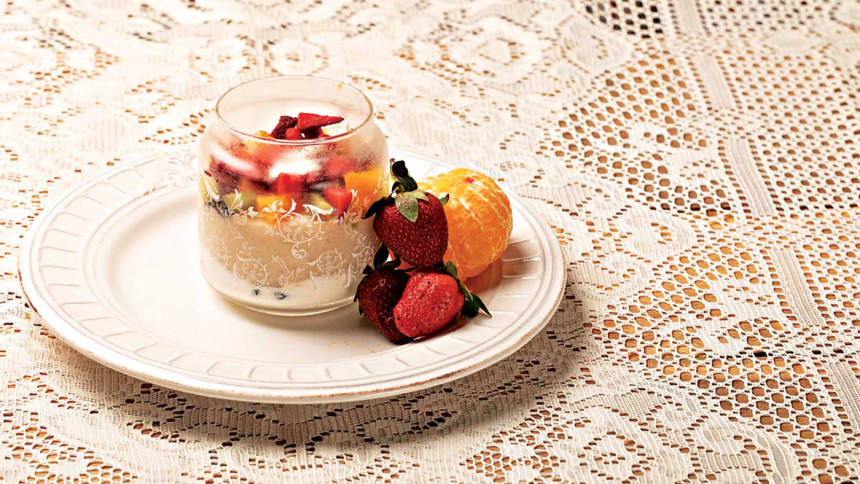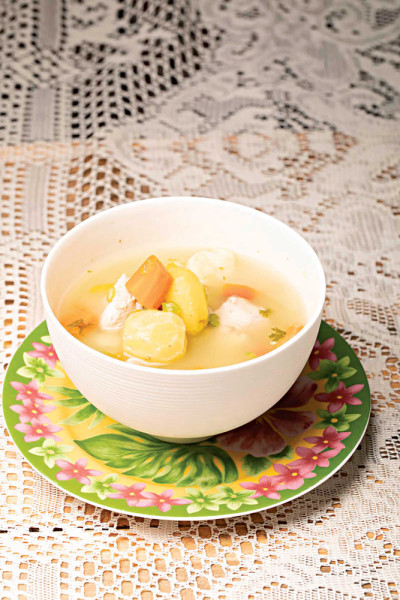 The holy month of Ramadan always brings with it a wave of festive cheer. The pre-dawn meal, sehri, is the most important meal during Ramadan since that is what one's body thrives on all day. It is imperative that you keep yourself hydrated, consume a well-balanced diet and make the right choice of food and drinks throughout the month for a healthier mind and body.
Here's a handy guide on what you should include in your meal that's keep you fuelled until dusk.
High-carb food
Foods like rice, breads and potatoes are high in complex carbohydrates and take longer to digest and help to keep energy levels up. Avoid too much spice as it may cause heartburn and indigestion.
Fruits and whole grains
Fruits like apples, banana, and apricots are high in fibre and so are grains like chickpeas, oats and wheat. Fibre installs a feeling of fullness and helps prevent constipation.
Dairy products and lean meat
Add protein in your diet in the form of milk, eggs, chicken, yoghurt and lentils. This will help strengthen your immunity.
Food with high satiety value and low glycaemic index
Such foods keep you full for longer and act as craving busters. They release energy over a period of time and will help prevent fatigue and lethargy.
Munch on nuts and seeds, eat foods packed with fibre or have broth-based stews or soups. Whole wheat chapatis are a great choice along with some vegetables and fruits. It makes for a complete meal which is digested slowly and keeps you satisfied.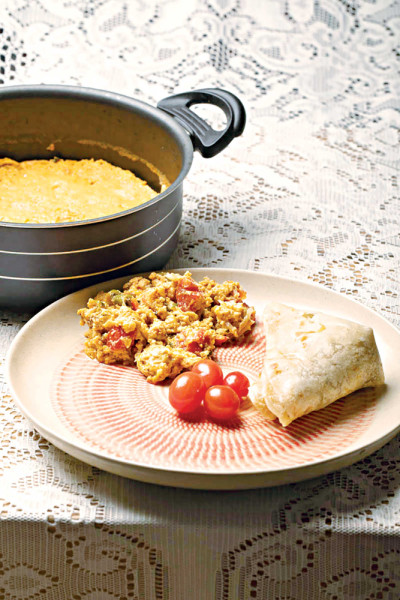 Hydrating food and drinks
Avoid having too many cups of tea or coffee as caffeine leads to loss of water which increases thirst. More so, sugary foods or drink get digested very quickly and could leave you feeling hungry sooner than you would expect. Having said that, drinking too much water is also not advisable. It will dilute the stomach acids and lead to bloating and indigestion. Sip water gradually at intervals.
If you have a light headache or feel one coming on, you are probably dehydrated. Fresh fruits, juices and vegetables with high water content will keep you hydrated.
Coconut water is a great source of electrolytes with simple sugar and minerals that replenish water loss. Add cool foods like cucumber, pineapple, tomato, orange, melon and onion which help in reducing body heat. Keep away from salty foods as they increase fluid loss in your body. Most importantly, keep hydrated and chew on a date or two at sehri to keep your energy levels up throughout your fast. The right choice of meals will ensure a healthy lifestyle without affecting your daily regime.
Here is a suggested list of best sehri meals.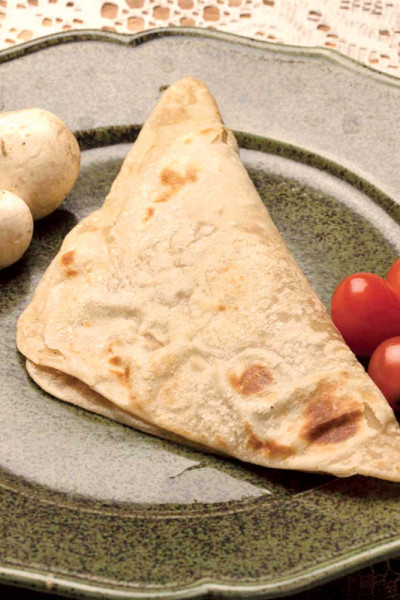 LOW FAT WHOLE WHEAT PASTA
This dish lets you add all necessary nutrients to your sehri intake, as whole wheat provides abundant health benefits. Sauté the pasta mixture well with the tangy sauce and serve.
Ingredients
For sauce—
1 tsp oil
¼ cup chopped onions
½ tbsp chopped garlic
1 tbsp tomato puree
¼ tsp chilli powder
½ cup low fat milk
½ tsp cornflour mixed in 1 tbsp water
For pasta—
1½ cup boiled whole white pasta
1 tsp chopped garlic
½ cup sweet corn kernels
½ tsp red chilli flakes
½ cup capsicum
½ tsp oil
Salt to taste
Method
Heat oil in a pan. Add onion, garlic and sauté for few minutes, add tomato puree, chilli powder and salt, mix and cook for 2-3 minutes. Add milk and cornflour mixture. Boil and keep aside. Heat oil in another pan. Add garlic and capsicum, sauté for 1 minute. Add sweet corn, chilli flakes and pasta. Mix well and add cooked sauce to it. Toss gently and cook for 1 minute more. Remove from heat and serve.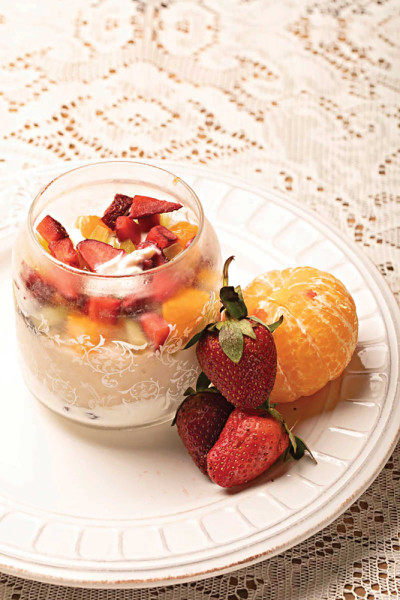 PARATHA SANDWICH
Ingredients
500g whole wheat flour
1 tsp ghee
Salt to taste
500g chicken mince
2 tbsp chopped green chillies
1 chopped tomato
1 cup chopped onion
1 tbsp ginger-garlic paste
1 tbsp red chilli flakes
1 cup capsicum
1 tsp cumin seeds
½ tsp coriander powder
2 tbsp fresh coriander
3 tbsp mayonnaise
3 tbsp chilli garlic sauce
2 tbsp mustard paste
½ tsp black pepper powder
Mozzarella cheese, as required
Method
Heat oil in a pan. Add ginger garlic paste, tomatoes and sauté for a minute. Add minced chicken, salt, red chilli flakes, black pepper powder and cook for 3 to 5 minutes. Then add onions, capsicum, green chillies and chilli garlic sauce. Cook for another 2 minutes. Remove from heat and allow it to cool.
In a bowl add flour, salt, and ghee. Mix properly and add water gradually and knead the dough. Cover and rest for 15 minutes. Now make small balls of dough and roll it out. Heat a flat pan, place rolled paratha on it, cook from one side and set aside.
Now spread mayonnaise on cooked side, sprinkle cheese, coriander leaves and top with cooked chicken. Cover with another half cooked paratha. Pour oil into the pan and fry the paratha from both sides properly until it become golden brown. Your tasty paratha sandwich is ready to serve.
CHICKEN STEW
Ingredients
500g chicken cut into 1½ inch cubes
3 cups chicken stock
6-8 garlic cloves
2 medium potatoes
1 tbsp olive oil
5-6 French beans, cut into small pieces
2 medium carrots, cubed
1 medium onion
½ tsp black pepper powder
2 tbsp whole wheat flour
½ cup milk
Salt to taste
Method
Slice onion and garlic. Cube the potatoes. Heat oil in a pan, add onion and garlic and sauté for a couple of minutes. Cube the carrots. Add potatoes and carrots to the pan and sauté for 2-3 minutes. Add chicken and continue to sauté. Add whole wheat flour to the chicken and mix well. Fry for 1 minute. Add chicken stock, salt, pepper powder and mix well. Cover and cook till chicken is almost done. Add French beans and milk and cook for 5-7 minutes. Serve hot with garlic bread.
KHAGINA
Khagina is a South Asian spicy scrambled eggs with onion and tomatoes. It is a simple, easy to cook and protein rich recipe. Khagina was apparently a Mughal delicacy and may have arrived into the courtly cuisines of Delhi, Lucknow and Hyderabad through Persian influence. It can be served with different kinds of roti, chapati, paratha or naan. 
Ingredients
5 large eggs
3 tbsp butter
2 large onions, finely chopped
2 green chillies sliced
1 tsp coriander powder
½ tsp red chilli powder
¼ tsp turmeric powder
¼ tsp garam masala powder
½ cup coriander leaves
Salt to taste
Method
Crack the eggs in a medium sized bowl, whisk with a fork till light and fluffy. Set aside. Heat butter in a medium frying pan on medium heat. Add the sliced onion, and sauté till light golden. Add the chopped tomatoes and cook till soft. Mash the tomatoes. Add green chillies and all the spices. Cook for about 2 minutes or till the raw flavour of the spices dissipates and oil can be seen from the side of the masala.
Now, add the whisked eggs and cook on low heat till the eggs are almost cooked through. They should be soft and resemble soft scrambled custard. Make sure to keep stirring to scramble the eggs. At this stage add salt and chopped coriander. Stir for another 1 to 2 minutes and then take off the heat. Serve right away with bread of choice. Garnish with more coriander leaves.
SOYA MEAT RICE
Soya meat rice is a unique, nutritious take on the traditional biryani. This flavourful and delicious rice dish is one of the easiest and quickest version of rice you can make. Soya rice made with fragrant rice and soya meat is perfect as a healthy meal for sehri.
Ingredients
1 cup aromatic rice
½ cup soya meat
2 tbsp curd
2 tbsp oil
½ tbsp garam masala powder
½ tsp turmeric powder
1 bay leaf
1 star anise
2-3 green cardamom
3 cloves
2 inch-size cinnamon pieces
1 strand mace
¼ tsp cumin seeds
5 black pepper corn
To grind —
½ cup mint leaves
¼ cup coriander leaves
2 green chillies
1 inch-size ginger piece
3 garlic cloves
2 onion
Salt to taste
Method
Soak soya meat in warm water until softened. Wash with cold water and squeeze to remove excess water, repeat this twice. Make sure there is no water left in the meat.
Add mint leaves, coriander leaves, onion, ginger, garlic, green chillies to a grinder. Grind to a smooth paste. Marinate the soya meat with this paste and garam masala. Set aside for 15 minutes.
Soak rice for 15 minutes and drain off the water and set aside. Heat oil in a pan. Add whole spices and sauté till it releases aroma. Add the marinated soya meat along with the ground paste. Sauté on a low heat until the raw aroma goes away. Add curd, turmeric and mix well.
Cook till the mixture leaves the sides of the pan. Pour water, add salt and bring to a boil on high heat. Reduce heat and add rice, mix well and cover the pan with the lid on low heat. Cook until the rice fully cooked. Remove from pan and serve hot.
OATS AND YOGHURT PORRIDGE PARFAIT
Oats and yoghurt porridge parfait is a protein-packed sehri recipe, and involves very few ingredients and less than half an hour to result in a crunchy parfait packed with refreshing pomegranate, goodness of pistachios, honey and yoghurt. 
Ingredients
5 tbsp oats
3 tbsp yoghurt
1 tbsp honey
3 tbsp pomegranate
3 tbsp pistachio
250 ml milk
Method
Soak the oats in milk for 2 hours in a container. For sehri, add layers of pomegranate, yoghurt, honey and pistachio. The parfait is ready to eat.
DATES AND MIXED FRUITS SMOOTHIE
Ingredients
10 dates, soaked in hot water for an hour
1 cup mixed fruits (apple, banana, orange, papaya, etc.)
1 cup yoghurt
Water as required
Method
Blend the soaked dates with water into a thick paste. Add mixed fruits and yoghurt. Blend everything together into a thick smoothie. Enjoy immediately or with ice cubes.
Photo: Sazzad Ibne Sayed
Food and Styling: RBR