Nibir Adnan wins an award as Best International Male Model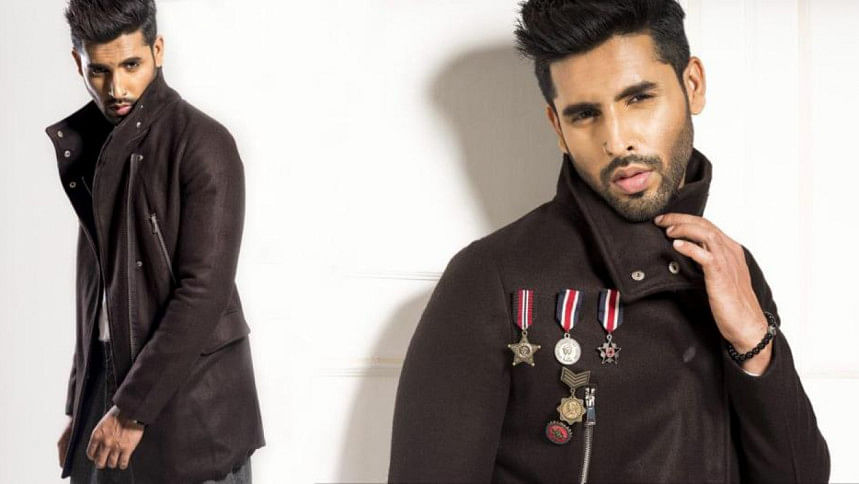 The renowned Bangladeshi model, Nibir Adnan Nahid has recently won the Model of The Year International (Male) award at the British Bangladesh Fashion & Lifestyle Award 2022 ceremony held on 3 December 2022 at The Tower Hotel in London. The event was organised by the British Bangladeshi Fashion Council (BBFC), an award-winning, social enterprise that aims to support individuals who want to pursue careers in the fashion and creative industries, in association with the London Tea Exchange. Three other names were nominated for awards at the event, including Azim Uddula, Tangia Zaman Methila, and Shirin Akter Shila.
"Winning an award in London is a huge achievement for me. It is an absolute honour to represent Bangladesh on the global stage," stated Nibir.
He further added, "The jury was composed of both Bangladeshi and British personalities from the world of fashion, so to win meant a lot to me."
Unfortunately, due to visa issues, Nibir could not be present at the event.
"Due to the Christmas and New Year rush, the British embassy is not currently granting express visas and given the timeframe of the event, it became a bit difficult for me to attend the ceremony," he explained.
The award was presented by Saida Muna Tasneem, the Bangladeshi Commissioner in the UK, and was received by one of Nibir's friends on his behalf.
Nibir continues to break new ground in the world of fashion and this is not the first time his achievements put Bangladesh's fashion industry into the global map.
In January 2022, Nibir was selected as the face of Bvlgari in Bangladesh. Nibir's main goal is to encourage more people to enter the modelling industry and he has worked tirelessly for the last decade to inspire the country with his story.