Katan: Understanding pure silk saris a little better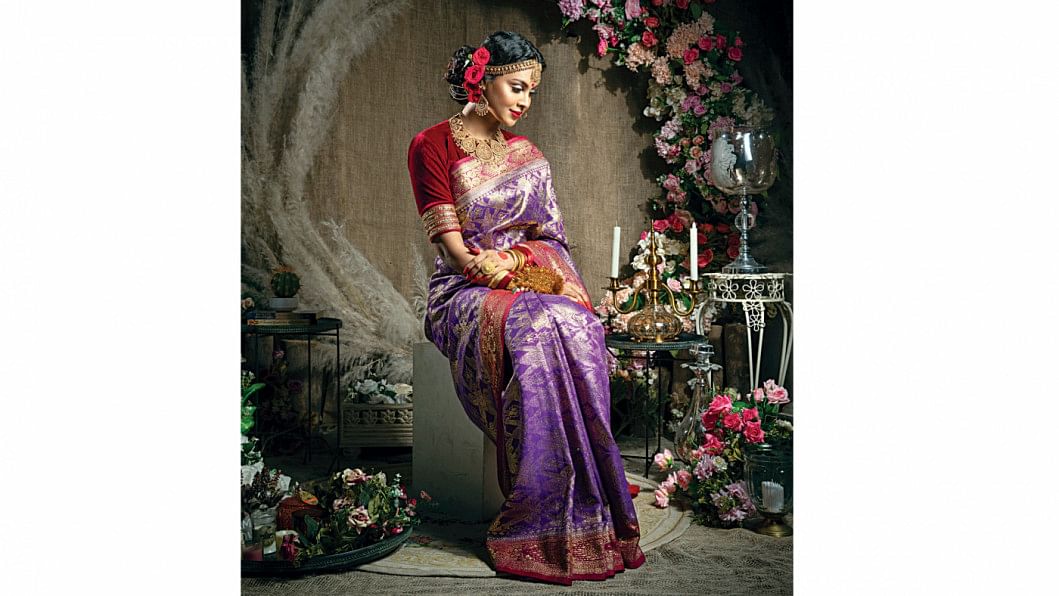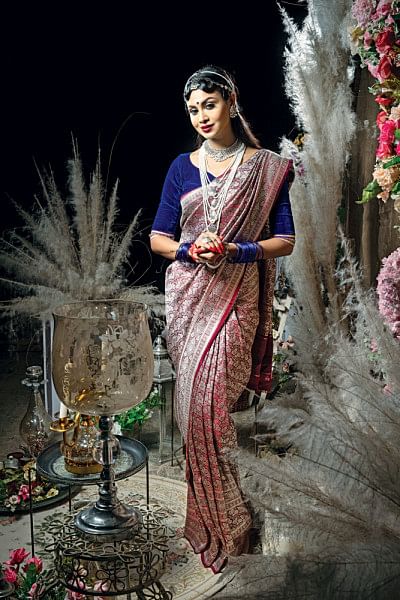 Woven in a warp and weft weave, katan saris are an exquisite textile, traditionally handwoven — a heritage loom of Bangladesh. Katans are renowned for accentuating the physique of the wearer in unpretentious ways. They make dazzling statement pieces; think of a Bangladeshi wedding and a katan is still a must-have, although women are now spoilt for choices for their wedding day garb. A simple lustrous red katan is still a favourite of many as it has certain romantic, old school values attached to it.
 
The charm of gold and silver
The fabric is unassuming despite being made from silk yarns. Yet, it is overlaying thread work that makes the pieces stand out. This at times, adds significantly to the weight of the katan saris.
To add to the glam factor, the accentuation is often carried out in golden or silver threads of varying thickness. Not meant to be everyday wear, katan's distinct value addition through the intricate thread work is a highlight of the skill the artisans use to execute the ornate designs.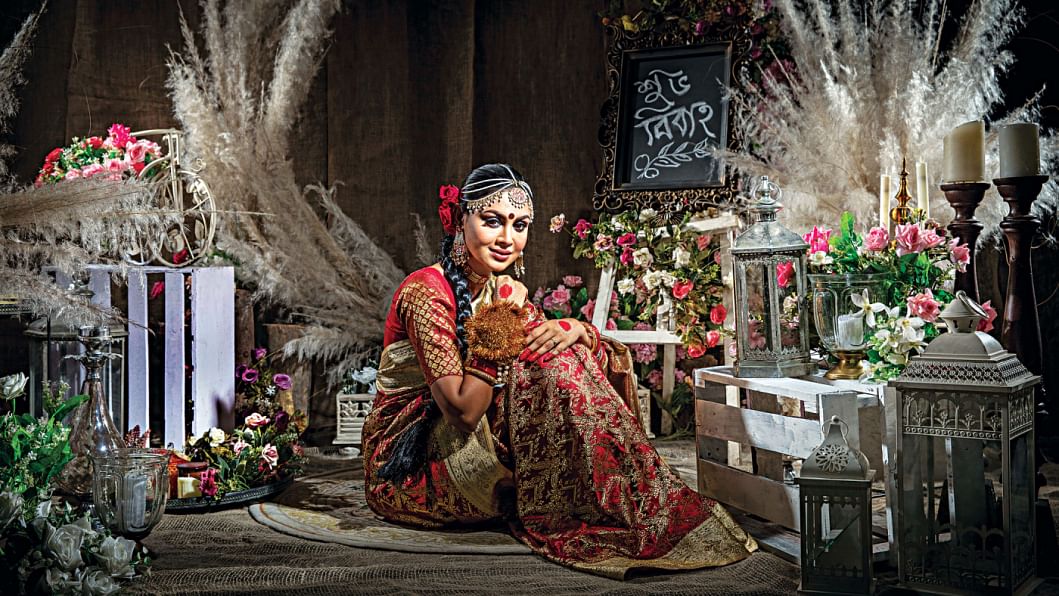 A relic of the past?
Digging into the annals of history, one notes the historical setting for the popularity of katans. Once worn widely by Mughals; the finery famed across lands. The colours of yesteryears were muted and one frequently sees ivory shades and hues of red. The days have changed and now katans of a much wider colour palette are seen.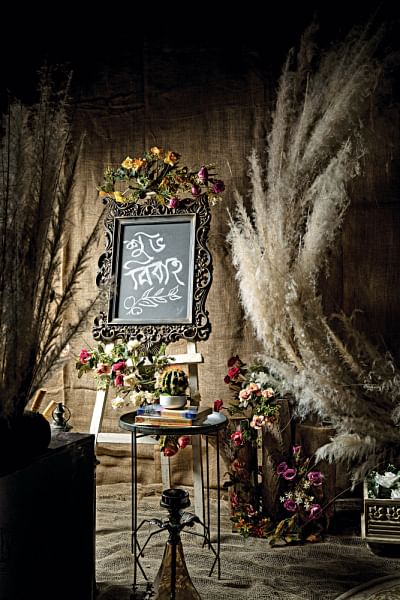 In the past Katan saris used to be lighter, thus adding to the comfort of the wearer. However, the yarns now used to make katans are coarser than their historical counterpart, adding to the 'heavy feel' of the saris.
Intricacy of the designs are lost too as artisans do not get value for the skilled artisanship necessary for making fine katans. At the pinnacle of their popularity, Benarasis were made in Dhaka in the '50s by the migrant population, which had moved to East Pakistan during the partition. As generations of the original artists perished, the younger ones are reluctant to take on the trade, as the glory days of the saris are lost.   
Revival of the heritage piece
Due to the inherent nature of the production, katan saris tend to carry higher price tags. One must realise that the intricacy of the production necessitates the expensive nature of the product. However, one must realise that katans are after all heritage pieces and one does not need a handful to make a statement. One should never compromise on quality over quantity.
Once an average buyer turns into a connoisseur, it will be easy to recreate the former glory of the fabric and make the time consuming, laborious process of creating Benarasis financially feasible.
Diversification of the fabric is a process already underway, as women are no longer limiting themselves with katan saris. The fabric has evolved into statement textile for shalwar kameezes. Even men are not shying away from donning katan sherwanis at weddings.
Photo: Sazzad Ibne Sayed
Model: Meghla
Make-up: Sumon Rahat
Jewellery: 6 Yards Story
Styling: Sonia Yeasmin Isha
Set Design: Eskay Décor