Cannes 2022: The best looks so far
The 75th Cannes Film Festival was inaugurated on 17 May and as usual had a star-studded list of attendees from around the world with their best outfits. It has started on such a stylish note this year and we believe it's about to get fashionably extreme in France until 17 June!
Here are the honorable mentions of the celebrities that we could not take our eyes off from at the 75th Cannes Film Festival.
Katherine Langford rocking them silver sequins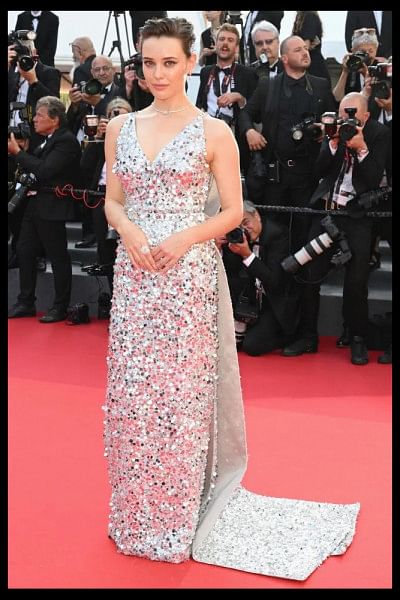 This gorgeous Katherine Langford, an Australian actress who starred in the famous series 13 Reasons Why, rocked the Prada V neck gown that had silver sequins all over them. She looked beyond stunning as shone bright like a diamond.
Deepika Padukone sported an '80s diva look
Deepika Padukone looked marvelous in a bell bottom green pants with floral tops. Just like her movies that are both critically acclaimed and commercially successful in India and beyond, she did not forget to make a statement with a sleek headband along with an assertive necklace. Thanks to Sabyasachi India.
Caroline Daur got all that bling in pink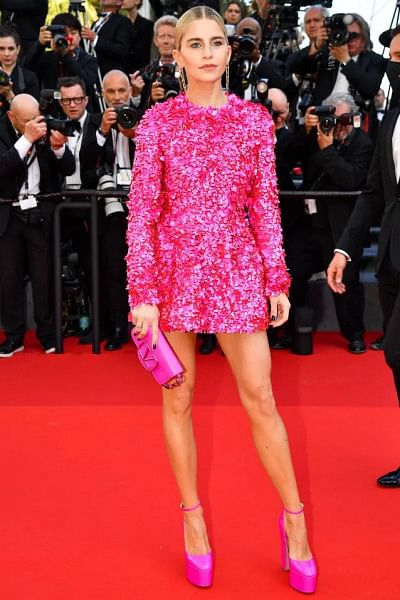 As her movie, Final Cut, opened the Cannes Film Festival 2022, Carolina Daur turned heads in her all-pink look from Valentino. She wore a full sleeved mini dress with a hot pink clutch and pencil heels. She looked like she came out of Barbie world with the highest rank in fashion and we are all for it.
Eva Longoria locks the deal in sheer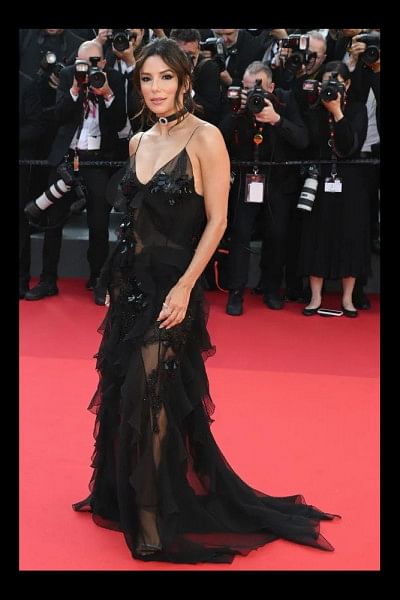 As seen in the much-celebrated show Desperate Housewives, Eva Longoria looked like a bold queen as she slayed the red carpet in the semi sheer and ruffled black dress with a beautiful choker to go with it. Her soft downplay in terms of makeup really made her outfit come through and take the spotlight.
Lashana Lynch glowed bright in all white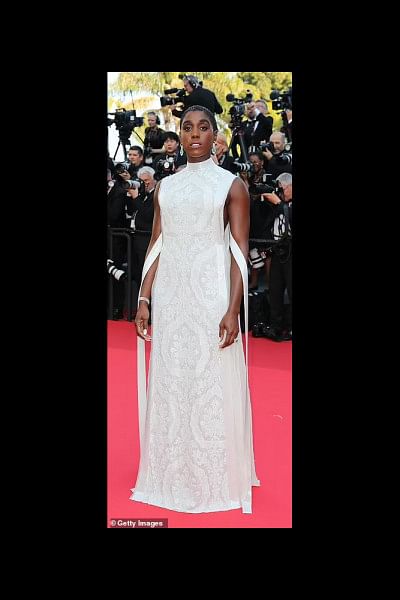 The 34-year-old Lashana from the movie, No Time to Die looked fantastic in an all-white gown with a turtleneck. Her smokey eyes complemented her emerald ear drops that were of a perfect size and shape. Lashana lit up the Palais De Festivals with her look and we think it looks absolutely iconic.
Photo: Collected