Brooches for women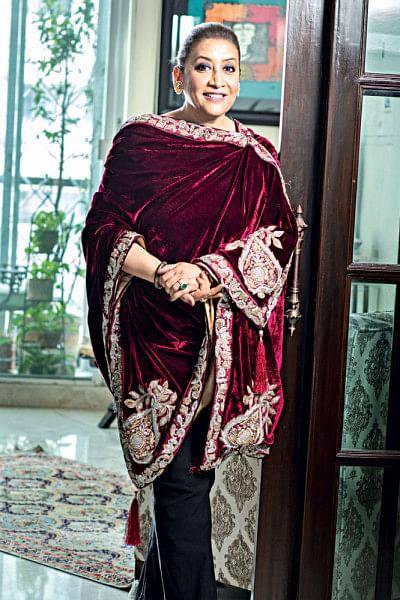 They come in a variety of shapes, styles, and sizes. Brooches are a sophisticated and timeless piece of jewellery, which can transform your look into a classier one. Women have been wearing brooches for centuries. Over the past few years, this item of adornment has started making a comeback and has turned into quite the favourite piece of jewellery for women of all ages and professions. Brooches can be styled with a number of clothing items and worn for both formal and casual events.
Brooches are not only limited to be used on the lapel or left and right side of clothes, but can be used in other creative ways too. They are an excellent choice of accessory for your hair and can be used as hair pins. Buns and fishtail plaits go very well with brooches. Brooches worn in the neckline of dresses gives a more put-together, yet elegant look. Headscarves can be secured with brooches, thus giving manageability of your attire along with style. Moreover, they can be pinned to waist of skirts or attached to pants. 
Various types of brooches have evolved since ancient periods and the styles have changed with time. Keeping coherence with modern fashion, many different brooches have been made available for women. One of the most famous designs is the 'seasonal design' and they are made in the shape of trees, leaves and flowers. Jewels are often added to these. Pin brooches are also a favourite among ladies as they go well with almost any outfit. Feather brooches are known to give an 'extravagant vibe.' A very unique kind of brooch which has gained popularity is the quotation brooch. They have famous quotes inscribed on them.
The hack to nailing your look with a brooch is to know when to use which type. While there are almost countless options to choose from, it is vital to know the occasion and type of cloth worn. A brooch must be selected based on these two factors.
Brooches add that extra touch of 'life' to our otherwise plain and bland work wear. Small, simple and understated brooches should be worn and large, sparkly or garish ones must be avoided when worn with formal office clothes.
Party wear ranging from long gowns to traditional saris to glittery dresses, all can be accompanied by brooches. As you want to flaunt your look, you can choose the boldest and loudest brooch you have in store. Make sure the brooch does not stand out too much but rather complement your clothes.
As dramatic as it may sound, brooches can be worn with casual wear like T-shirt or a simple sweater to achieve a swanky look. In fact, you can always choose this item to uplift your look if you are too lazy to put on other jewellery like necklace or earring. They can be used to decorate accessories as well. Just place one on your regular hat or cap and be surprised by the significant change this small addition is capable of bringing.
Photo: Sazzad Ibne Sayed
Model: Farzana Shakil
Make-up: Farzana Shakil Makeover Salon
Styling: Sonia Yeasmin Isha