Legal action against factories if they don't pay salary by April 16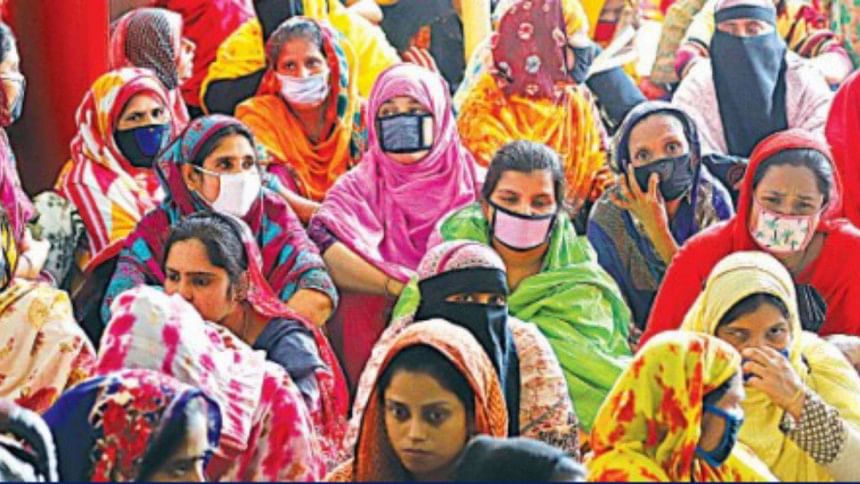 The Department of Inspection for Factories and Establishments (DIFE) on April 14 issued a statement saying the government will take legal action against factory owners if they fail to pay workers by April 16.
The Inspector General of DIFE, Shibnath Roy, has asked for a list of factories that have failed to pay salaries by April 16.
The list will be sent to Ministry of Labour and Employment by April 20. In the statement, Roy also said these factories will not get their licences renewed and will face stern legal actions.
Garment factories that have work orders from international retailers and brands and those which are engaged in production of personal protective equipment (PPEs) can run their units after taking adequate health and safety measures for the workers.
DIFE came up with the statement when garment workers continued to protest on the streets for the fourth consecutive day today demanding wages for March and protesting the termination of workers from their jobs.
The workers came out on the streets in Dhaka, Savar, Ashulia and in different parts of Gazipur district.
As of yesterday, approximately 19,19,600 workers received salary among 24,72,417 total workers of BGMEA member factories.
That means almost 78 percent workers have received salary, according to the BGMEA.
A total of 1,186 factories paid salary among 2,274 BGMEA member factories.
"I am hopeful that 80 percent workers will receive the salary by today (April 16). Banks are helping us," said Rubana Huq, BGMEA president in a WhatsApp audio message.
"I am hopeful that by April 20, all workers will receive the salary. It is the small and medium ranged garment factories that are delaying the payment," she told The Daily Star in the audio message.
Huq urged the factory owners not to terminate any workers. "I can assure you that every worker will receive the salary," she said.