Your Advocate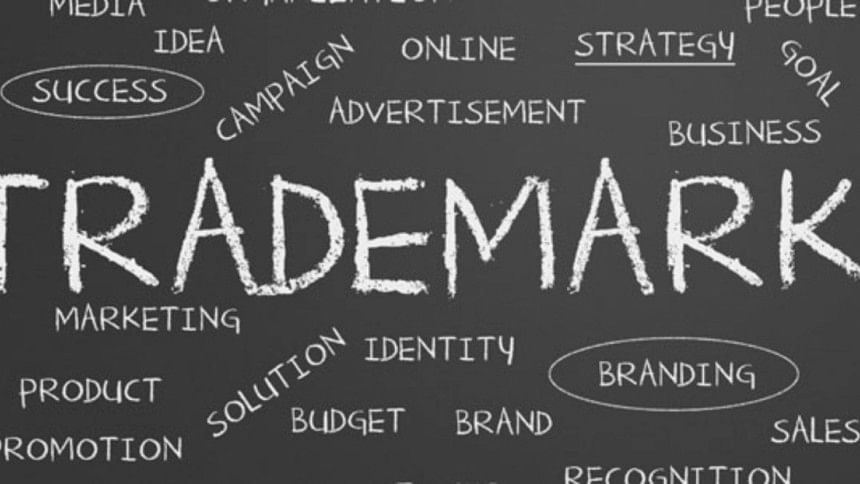 This week Your Advocate is Barrister Omar Khan Joy, Advocate, Supreme Court of Bangladesh. He is the head of the chambers of a renowned law firm, namely, 'Legal Counsel', which has expertise mainly in commercial law, corporate law, family law, employment and labor law, land law, banking law, constitutional law, criminal law, IPR and in conducting litigations before courts of different hierarchies. 
Query
I am a young businessman from Rajshahi. In 2015 I established by own business and now I am planning to register the Trademark of my company. I require your assistance regarding the process of registering a Trademark in Bangladesh.
Johirul Alam

Rajshahi
Response
I would like to thank you very much for your query. The fact that you are willing to take the relevant steps that are required for managing intellectual property is commendable. Till date often intellectual property is not considered as property in Bangladesh. It is also seen that often people who do try to register their intellectual rights are unable to do so due to lack of proper assistance.
The main purpose and function of a Trademark is to provide consumers with a way of distinguishing between the goods and services from one trader to that of another.  Trademarks are filed and protected on a first-come first-served basis. Trademark registration in Bangladesh is completed through the Department of Patents, Designs and Trademarks (hereinafter referred to as "DPDT") and governed by The Trademarks Act, 2009 (hereinafter referred to as "TA 2009") and Trademark Rules 1963. Any individual claiming to be the proprietor of a proposed Trademark in Bangladesh may apply in writing for registration of a Trademark in the prescribed manner (Section 15 (1) TA 2009).
An application for the registration of a Trademark shall include the following:
♦ Name of the Mark /Logo/Device prints or representation;
♦ Name of the Applicant;
♦ Address and nationality of the Applicant;
♦ Status of the applicant i.e. Merchandisers / Manufacturers /Service Providers;
♦ Specification of Goods/Services and Class;
♦ User date of the mark (whether the mark is in use or proposed to be used in Bangladesh);
♦ General/specific power of attorney may be required; and
♦ Where a priority claim is being made, a certified copy of the priority document together with a certified English translation (if the priority document is not in English); the priority document must be filed within 03 (three) months of the date of filing the application.
For each class of goods and services separate applications are required to be made and the applications shall be considered in the sequence of receiving(Section 15 (2) TA 2009).Before applying for aTrademark registration it is important to find out whether the Trademark is already in use or registered by someone else.The application for Trademark registration is done in by filling out the TM-1 Form that is readily available in the DPDT. However, if the Trademark you are planning to register is already in use by someone else then your application from is more likely to be rejected for having a similar documented composition to an already-existing trademark. Thus, although there is no legal mandate, it is advisable to conduct a Trademark search before filing a Trademark application, as it will be helpful for you to evaluate the chance of successful registration of the mark and plan a course of action against potential conflicts, if any. A Trademark search can be conducted by filing a search request in TM-4Form and submitting the official fees.
No Trademark that is likely to cause any deception or confusion shall not be registered (Section 8(c) TA 2009). The applicable fees should be duly paid when submitting the application or else the application will be deemed to not have been submitted (Section 117 TA 2009). After filing the application, the Registrar may either accept or reject or order required correction in the application. An application for registration of a Trademark may be accepted either without conditions or with conditions and limitations. The Registrar, upon receivingthe application examines the distinctiveness of the proposed marks;any similarity with existing trademarks; and other factors mentioned in Sections 8 (eight), 9 (nine) and 10 (ten) of the TA 2009. Upon examination if the Registrar raises objections against a Trademark application, an applicant has 03 (three) months to file a reply with the registrar and rectify the defects therein.The registration date of the Trademark will be the date of filing. The term of Trademark protection is 7 (seven) years and it can be renewed for 10 (ten) years term each. Under Section 100(2) of the TA 2009, rejected applications can be appealed before the High Court Division.
For registering the Trademark you may take professional help or even may start the process on your own. You will find the relevant forms and useful information in the website of Department of Patents, Designs and Trademarks which is: http://www.dpdt.gov.bd/ . I wish all the best with your business venture.
For detailed query contact: [email protected]