On laws relating to alcohol consumption
This week Your Advocate is Barrister Omar Khan Joy, Advocate, Supreme Court of Bangladesh. He is the head of the chambers of a renowned law firm, namely, 'Legal Counsel', which has expertise mainly in commercial law, corporate law, family law, employment and labor law, land law, banking law, constitutional law, criminal law, IPR and in conducting litigations before courts of different hierarchies. Our civil and criminal law experts from reputed law chambers will provide the legal summary advice.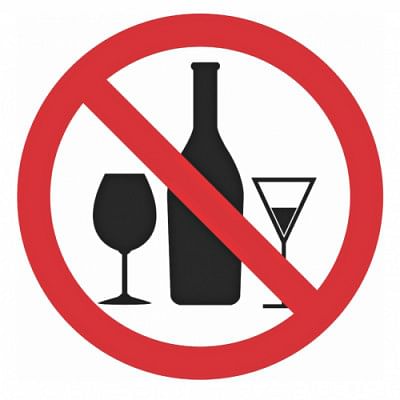 Query
Currently the Government of Bangladesh has been very strict in controlling the consumption of alcohol. So, I was wondering as to what extent alcohol consumption is permissible under Bangladeshi law. Can you please explain the laws in relation to the intake of alcohol in Bangladesh?
Arnob, Dhaka
Response
Dear Arnob,
Thank you for your query. Please be informed that the Narcotics Control Act 1990 has been repealed and the new Narcotics Control Act 2018 is in place. Depending on the offences concerned, the new law imposes death penalty and long-term life imprisonment as a punishment for any person. Such initiative of the government was absolutely inevitable considering the fact that a large number of people, especially the youth, have been using drugs.
For the benefit of the readership, I am inclined to discuss some more aspects beyond your specific question. In our country, the Narcotics Control Act 2018 has broadly divided narcotics into two categories namely alcohol and other narcotics.
As per Section 9 of the Act, apart from alcohol, cultivation, producing, manufacturing, carrying, transporting, exporting, importing, delivering, buying, selling, bearing, preserving, displaying, storing of all other drugs and plants and the ingredients for the manufacturing of the drugs are prohibited. However, if such prohibited drug is required for the purpose of producing any medicine or scientific research, the government may provide license to produce, import, export, preserve, sell and buy of such drugs.
Under the law, alcohol means any spirit or any other kind of wine or beer or any liquid containing more than 0.5% alcohol. Moreover, Section10 of the Act states that without a license or permit from the government, no one can establish distillery, produce, distribute, sell, consumption, import or export or preserve alcohol. Even for manufacturing any medication that requires alcohol, one has to obtain the license from the government. Thus, any Bangladeshi needs to have a permit from the government to drink alcohol; and in case of Muslims, such permit may only be given on medical grounds. For such medical treatment permit, one must provide the prescription that has been prescribed by a civil surgeon or associate professor of a medical college, and the prescription should contain the name of the disease along with the explanation as to how the alcohol is necessary for the treatment.
Besides, such restrictions regarding the consumption of the alcohol do not apply for the foreigner who can drink inside a licensed bar. Foreign diplomat passport-holders have some wide-ranging facilities in terms of buying, selling and carrying alcohol. Further, it is also stated in the Act that the indigenous people of Rangamati, Bandarban and Khagrachari are allowed to drink any alcohol that is traditionally produced in these districts. Alongside, people employed as dome, cobbler, sweeper, tea-garden labourers are permitted to drink "Taree" and "Pochui", which are mainly fermented liquor and spirit.
In accordance with Section13 of the Act, one must fill a form, accept the conditions of obtaining such license and pay a certain fee to acquire a license. After that, one can get the license from the Director General of the Department of Narcotics Control of Bangladesh, subject to their satisfaction. Such license needs to be renewed in every three years. And if someone has any case filed against him for an offence committed by him for his moral degeneration, and for such he has sentenced for more than three months or more than TK. 500 fine, they will not be able to obtain such license. Moreover, if someone violates any condition or term stated in the license will be held liable to pay compensation amount up to TK. 100,000 and if the condition of the license is violated for the second time, in such case the license will get revoked.
Under Section 36 of the Act, if someone establishes a distillery and produces alcohol without a license, they shall be imprisoned for a term not exceeding 10 years along with compensation. Further for selling, buying, importing, preserving, manufacturing, and distributing alcohol without the license, a person will be imprisoned for 6 months to maximum three years, if the amount of the alcohol is up to 10 litres, consecutively, if the amount of the alcohol exceed up to 100 litres, the person will be imprisoned for 3 to 5 years and for more than 100 litres, he will be imprisoned for five to ten years.
I hope you will have the answer to your query from the aforesaid opinion.