Protecting the workers of informal sector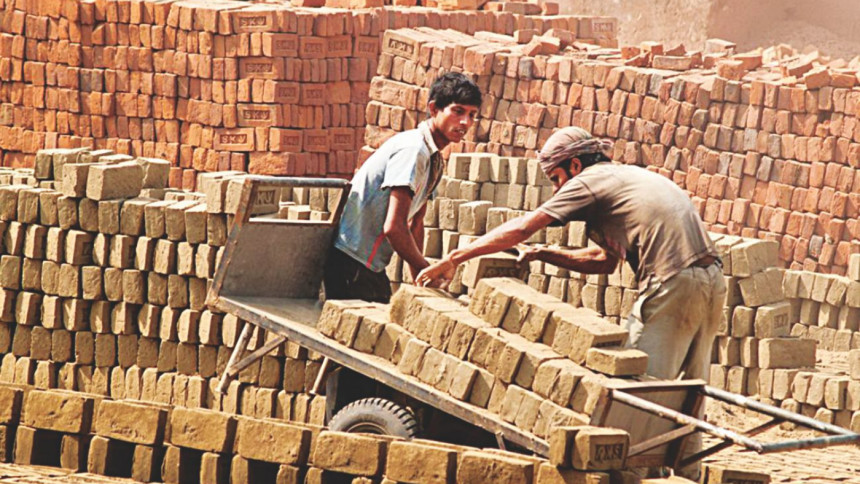 International Labor Organization has demonstrated in its recent report that there are 2 billion workers across the world working in the informal economy. This constitutes 61 percent of the world's employed population. These workers mostly work in developing countries and do not have any social protection, decent working condition and different rights at work. Men (63%) and women (58.5%) almost equally contribute to the informal economy.
ILO has passed a recommendation named 'Transition from the Informal Economy to Formal Economy Recommendation 2015 (No. 204)' to tackle the informal economy and transition it to formal economy. ILO Director General Guy Ryder urged the different party states to enact laws and regulations protecting the informal laborers. Bangladesh is a party state to the Recommendation-2015. According to Bangladesh Labor Force Survey, it has about 90 percent Informal Workers that include farmer, unpaid domestic workers, hired labourers, self-employed persons and piece-rate workers etc. Bangladesh Labour Welfare Foundation says, the estimated ratio of formal and informal workers is 20:80. Also, the informal workers contribute approximately 45 percent of country's GDP. Yet unfortunately, the 'informal workers' are not recognised under 'The Labour Act-2006'. As a result, these workers remain unregulated, and unprotected. Labor and Employment Ministry introduced a small scheme of savings for such workers, but it was not implemented due to lack of policy.
Most informal workers usually work under contractors or sub-contractors without any appointment letter and on a daily wage basis. The working conditions do not comply with the occupational safety and health standards. If any of the workers die during the job, their families do not receive proper compensation. They have to work for 54 hours at average in a week, an ILO survey report says. The farmers constitute 47% of the informal sector, the rest constitutes of cleaners, waiters, rickshaw pullers etc. in Bangladesh. None of them get pension-cum-insurance, sick leave or bonus. They work under 'no work, no pay' policy.
Article 34(1) of the Constitution of Bangladesh prohibits 'forced labor' irrespective of formal and informal sectors. Also, Article 14 enumerates that, the state shall have the fundamental responsibility to protect the peasants, toiling masses and workers from any exploitation in the work places. And article 15 further propagates the fundamental responsibility of providing the workers with basic necessities of life, right to guaranteed employment, quality working conditions with rest/recreation and reasonable wage irrespective of any sector. Article 20 directs the State to fulfill the demand of equitable wage according to the workers' abilities and skills. In spite of these Constitutional provisions, Bangladesh has failed to define, recognise and protect the workers of the informal sector. Since they occupy such a crucial portion of the country's workforce, they deserve recognition and protection under the Labor Act-2006. 
Hence, the incumbent government may address the situation by making necessary amendments in the existing Labour Act-2006. Alongside the Labour Act, the saving scheme of Labour and Employment Ministry must also be enforced and properly regulated. The 'Sixth Five Year Plan (SFYP)-(2011-2015)' may be re-transplanted into SFYP-(2019-2024) with a view to transforming informal jobs to higher productivity jobs. Under this plan, the informal workers may be registered with a specific identity number regulated by Labour and Employment Ministry. A feasible wage structure may be settled by the government like other formal sectors. Pension-cum-insurance for old age and sickness may be integrated in the saving scheme. A union of informal workers may also be formed to communicate them more easily for facilitating planned economic growth while ensuring income and job securities.
The writer is pursuing LL.M. at the Department of Law, University of Chittagong.